Chelsea
playmaker
Juan Mata
has been gearing up for the Blues'
Europa League
clash with
Sparta Prague
in unorthodox fashion, taking on team-mate
Oriol Romeu
in a game of table tennis.
Elsewhere, Blackburn's David Goodwillie has been pretending to be a certain famous rapper on a trip to Starbucks, while Rio Ferdinand and Lukas Podolski react to Bayern Munich's 3-1 win against Arsenal.
Ping-pong, coffee and Champions League fallout. What more could you ask for? Read all that and more in
Goal.com
's latest offering of
Word on the Tweet
.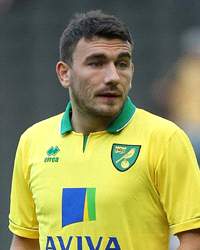 "Ping-Pong is back. #ihavetobeatOriol"
Chelsea's immaculately bearded superstar
Juan Mata
takes on Blues team-mate and countryman Oriol Romeu in a game of table tennis. Couldn't you have challenged someone who isn't, you know, injured, Juan?…
"I love that in Starbucks they ask for a name... And for that few moment u can be that name ! I was 50 cent today"
Given that "Fiddy" has been shot nine times, in the future Blackburn striker
David Goodwillie
might want to pretend to be a music star who is a little less dangerous, like Cliff Richard.
"Right am starting this homeland season1 heard good things from the lads don't me down"
SAUL DIES! Only joking, he doesn't really. Norwich winger
Robert Snodgrass
is a little late to the Homeland party.
"

WBA player of the month :) I want to thank all my teammates and of course the fans who voted for me. I dedicate this to my parents and my brother #buzzin

"
West Brom's on-loan striker
Romelu Lukaku
celebrates being voted the Baggies' Player of the Month. His prize? Some bubbly from the club shop.
"Finally finished all my education, never have to do it again!!"
Southampton's 17-year-old defender
Luke Shaw
makes the entire world feel old yet again – he wasn't even born when The Lion King was released. Yeah, really.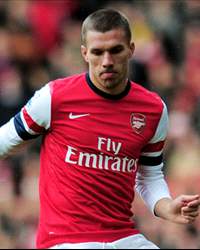 "

Very upset about the result last night, we now must stay focus. Another important match on Saturday. #Gunner4Life

"
A week on from the fun and games of
Lukas Podolski
's #learninglondon black cab tour, the Arsenal striker is feeling decidedly less merry after defeat against Bayern Munich.
"

I have nothing against Arsenal or the fans…only @piersmorgan aka Mrs Doubtfire aka #chins when I have to give his bellies a cheeky wobble

"
Manchester United defender
Rio Ferdinand
twists the knife on Arsenal fan Piers Morgan, who watched his side lose, again, on Tuesday night.
"

Just landed in Ukraine. Training session later tonight in the stadium in preparation for tomorrow's game vs Kahrkiv.

"
Tim Krul
and the rest of the Newcastle team touch down in Ukraine's second city ahead of the Europa League second-leg clash with Metalist Kharkiv.