Pancake day has come round again and footballers prove they're like the rest of us and enjoy tucking into something sweet.
Elsewhere, Rio Ferdinand wants to travel to Brazil to party and Michael Owen believes his old club Liverpool are on the up despite losing to West Brom and Suso prepare for the Reds' Europa League match on Thursday by getting a haircut.
Read on for all this and more in
Goal.com
's latest offering of
Word on the Tweet
.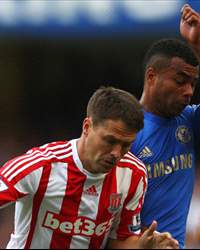 "It wasn't the result I wished to celebrate my 200th game. Anyway thanks for the messages #ynwa ."
Losing 2-0 at home to
West Brom
wasn't the result
Lucas
was hoping for - following late Gareth McAuley and Romelu Lukaku strikes.
"I see much more in Liverpool to be optimistic about than I did 3 months ago. A couple of quality additions in the summer could do the trick."
Former
Liverpool
striker
Michael Owen
still see's plenty for his old club to be positive about.
"The Rio Carnival is an event I can't wait to attend once i retire (no jokes please, I'm touchy about my age!!) The vibe looks unreal #Brazil"
Rio Ferdinand
sets his sights on going to Brazil… to dance.
"So hungry for success it hurts!"
Wilfried Zaha
is striving to achieve at
Crystal Palace
before joining
Manchester United
in the summer.
"Morning all pancake day today will post some pictures at tea time of my efforts-have a great day work hard!"
Everton
's
Phil Neville
is getting ready to get cooking up some pancakes in the kitchen.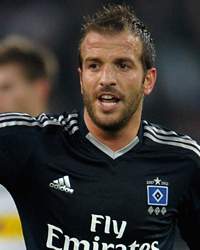 "Pancake Day! I love it. Can't decide what topping to have. Lemon and Sugar or Banana and Nutella are at the top of my list! #pancaketopping"
Second part of an
Owen
double-header. This time the
Stoke City
striker can't decide what to have on his pancake.
"Hi guys! I'm back on twitter and slowly going to start tweeting again. Thank you all for the great support and birthday tweets!"
Ex-
Spurs
man
Rafael van der Vaart
returns to tweeting after taking a break.
"Training done.. Now getting my hair cut and resting. Tomorrow travelling for the UEFA game."
Suso
has a busy day - training, haircut and getting a rest, before travelling for
Liverpool
's Europa League match on Thursday.