The weather continues to play havoc with the lives of our poor footballers, leaving them all the more time to take to Twitter as they go about their daily lives.
The topics on show today? Over-excited Newcastle fans, a lost Charlie Adam, Gary Neville's admiration for Ryan Giggs' chest hair and how to fix a broken iPhone.
So, without any further ado...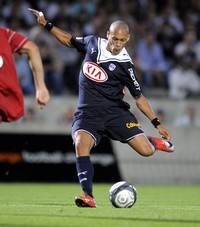 "Bientôt des news...:)"
Joey Barton may not quite understand it but
Yoan Gouffran
(pictured right) has set the hearts of
Newcastle
fans fluttering with this message of "news soon". The French forward has been heavily linked with a move to the Magpies in recent weeks. Doesn't take much, does it?
"What's the predicted weather tomorrow? My forecast app isn't working"
We're often told that contrary to their reputation, footballers are actually relatively clever, so one hopes that
Ezekiel Fryers
, recently signed for
Tottenham
, is attempting sarcasm here.
"Just finished training at st George's park great set up. "
Charlie Adam
appears to have got lost on his way to
Stoke City's
training ground. The Scot isn't even at the right international base!
"Just got all the way to Rouen. Game called off. Hahaha. Back on the plane. Lively... #TeamOM"
Another twitter gem from
Joey Barton
, who appears to spend more time on the medium than he actually does playing for
Marseille
during his year-long loan spell .
"Hibernation times today ps3 django chilling then footy tonight that's my day "
Jay Bothroyd
gives an insight into what it's like when you become unwanted in Harry Redknapp's squad. Having said that, the striker did score the winner for
QPR
in the cup at West Brom last week.
""@BusbyMUFC: @GNev2 Roberto Carlos' thighs or Cristiano Ronaldo's chest?" Giggsy's Chest 99"
Gary Neville
gives us his own informed opinion on the delights of the male body.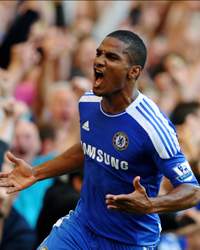 "Morning everyone on the route to training ,we need to clear ghana game n be focus on the 2nd one Niger !! Thansk for all ur messages "
Youssouf Mulumbu
has certainly been missed by
West Brom
while he has been away at the Africa Cup of Nations but it appears that he is enjoying every moment of it.
"Ivory Coast VS Togo ; big game ... "
Shock news for
Chelsea
fans as
Florent Malouda
(pictured left) gives us proof that he remains alive despite not being seen anywhere near the vicinity of Stamford Bridge since the end of last season.
"Travelling to Florida today with @NewYorkRedBulls for pre season camp. Big welcome to all the new players and looking forward to a big year "
Tim Cahill
looks to be loving life at the
New York Red Bulls
and you can certainly see why. Compare Florida to Merseyside at this time of year!
"Anyone know we're i can get my iPhone screen fixed in town? Thanks"
Chris Herd
of
Aston Villa
appears to have fallen foul of the age-old broken iPhone screen. We've all been there, Chris.