The transfer window trundles on and it is getting more and more depressing for
Newcastle
by the day.
First Demba Ba leaves, then Fabricio Coloccini asks to leave and now Loic Remy looks to have accepted the higher basic wage package on offer from QPR after initially looking to be signing for the Magpies. Well, current team-mate Joey Barton and future team-mate Stephane Mbia have their say.
Barton also gives his verdict on Michael Johnson's potential after news emerged that he had been released by Manchester City, while Vincent Kompany's red card against Arsenal is overturned.
Anyhoo, let's have a look at what those fine football folk have been spouting...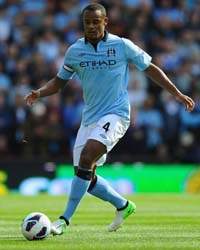 "Glad to see the @VincentKompany red card has been rescinded. Remarkable show of common sense. Never a sending off!"
Vincent Kompany has had his red card for a challenge on Jack Wilshere recinded and
Gary Lineker
- occasional TV chum with the City captain - is chuffed.
"I agree its the right decision but surprised the kompany red card has been rescinded,Case of listening to the important people who watch "
Robbie Fowler
follows suit.
"Crazy what has happened to Michael Johnson , what a player he could of been, that picture of him now is madness."
Shane Duffy
echoes everyone else's feelings on the image of a bloated Michael Johnson following his release from Manchester City in December.
"Just read about young Michael Johnson at Man City. So sad. Had the world at his feet. Thats what too much pressure/£, can do to young lads."
And
Joey Barton
sympathises with the former young prospect.
"Looks like I was right 2nd time about Remy going to QPR. Good signing. Good player Loic. And good lad as well. Wish him luck there..."
...before also wishing his current team-mate good luck on his move to QPR.
"Mortified. Just at the team hotel walking to reception when a bird s**t on my head. And before you say it, I'm not having it's good luck! "
Oh dear,
Michael Owen
; there are no words.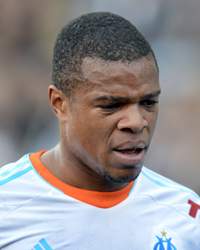 "Morning, if that's right about the Lino at Ars v city being dropped tonight it's ridiculous!! "
Gary Neville
comments on the news that the linesman who prompted Joleon Lescott to applaud the Manchester City fans who paid £62 to attend the 2-0 win over Arsenal
has been withdrawn from his next scheduled game
.
"If Remy comes #QPR can says thanks mister Redknapp ! "
Stephane Mbia
is confident that the Marseille striker will perform for QPR and is already grateful to his manager.
"Training done off to lunch with @D_gibson4 his turn to pick up the bill!"
And that, folks, is how you embarrass someone publicly on Twitter. Bravo,
Phil Neville
.
"That Miranda Kerr is looking alright the now!! She must be eating up her vegetables"
And the most sexist tweet of the day goes too
David Goodwillie
for his observations on Orlando Bloom's other half.