By
George Ankers
The Fernando Torres of old is back
They said that Fernando Torres was past it. "He's lost a yard of pace," they cried. "He takes two touches where previously he would have taken one," they accused. "That new Chelsea shirt makes him look fat,"
MTW
noticed.
But begone, doubters! The hard times are over. A cloud has lifted over Blondie McNogoal and the Torres of old is returned to us.
By "old", of course,
MTW
means "six months ago". Oh yes, those were heady days. Fernando Torres, at his all-conquering middlest, destroying some comers at Euro 2012.
GOOD WEEKEND


Harry Redknapp
With every point that QPR don't win, another zero gets added onto his January budget "because desperate times and all that, Tony". And, let's face it, that's why he's really there.

Raheem Sterling
MTW is now grudgingly prepared to admit that the sprog-juggling superteen may, in fact, be the real deal.

Patience in managers
Nigel Adkins has lifted Southampton out of the bottom three. Chris Hughton has got Norwich City attacking brilliantly as well as defending. Brendan Rodgers beat a Sam Allardyce side away from home without a striker. How you feeling, Roman?
Some thought that the impressive feat of scoring twice against Republic O'Shambles and once late against 10 beaten Italians despite being patently past it could not be matched. But the Spaniard proved them wrong with a meaningless home double against FC Nordsjhambles and one plus a penalty versus a soulless red-and-white morass of nothing.
On a weekend in which Lionel Messi broke new ground for volume of goals scored over a calendar year, Torres asks us: Should we not adjust such statistics for inflation? Messi, Gerd Muller et al have had unfair advantages from being Messi, Muller et al. It's much easier to score goals from that position.
But Torres has not only scored goals despite being hamstrung by obsolescence. Having found the net under Rafa Benitez, Fernando may have done enough to convince Roman Abramovich that his obsession with his £50 million investment may be salvageable.
If the Fuenlabrada Falchion* can bag enough goals to make Chelsea abandon their really quite necessary pursuit of "five goals in one game? Yep, what of it?"
wunderhitman
Falcao, then just think how much each strike must truly be worth. Eat your heart out, Leo.
*Why isn't this his nickname?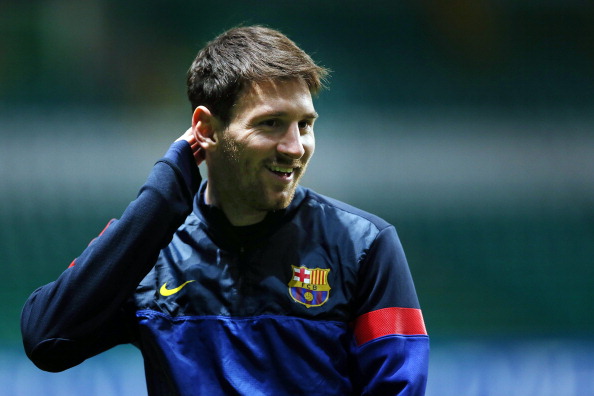 "Aw, stop it, you guys. I'm no Fernando"
Quote of the weekend

"I love Mario but it is important for him to start to think about his job"
- On an unrelated note, it occurs to MTW that Roberto Mancini's Glass Houses would be a great name for a band
MTW Mailbag
Dear
MTW
,

I would like to issue a blanket apology to all fans of Stoke City for my shot in the 67th minute against Aston Villa on Saturday, December 8, 2012.

For a team managed into a complete stop by a man perenially convinced that his side have only just been promoted, opportunities to win trophies or even achieve statistical milestones come rarely to us Potters.

Yet, together, we put in a performance so comatose that we briefly came close to recording 'the imperfect game', one without a single attempt on the opponent's goal. In breaking this bold endeavour, I have let myself down, I have let my team-mates down and I have let down those few supporters who were still awake.

Next time, I won't hesitate. Or maybe I will. That might actually be more helpful.

BAD WEEKEND

Joleon Lescott
Last season: One half of a title-winning centre-back partnership. This season: The other partner turns rubbish but Lescott is the one dropped, behind even Kolo 'The Rabid Whale' Toure. Get out, Joleon. Get out now.

Santi Cazorla
You just know that a hefty percentage of English football fans will now forever come back to That Dive when judging this genuinely incredible footballer.

Cristiano Ronaldo
Debate. Over.
Yours overenthusiastically,

J. Walters, Stoke-on-Trent


Kamikaze Wenger completes Man City mission

It's a perfectly sensible career plan when you take the time to think about it: Take over club when nobody knows who you are. Build enduring legacy by assembling arguably the most aesthetically pleasing team that the country has ever seen. Win more or less everything that there is to win.
Then, dedicate your final years to pure, undistracted revenge.
As Arsene Wenger was forced to funnel player after player into the gaping money-mouths of Manchester City and watched his Arsenal side slip irrevocably from their peak, he would understandably have been angry.
Financially unable to rebuild all that he had lost, he took a look at the remaining years on his contract and thought: "Stuff it. I'm selling my best player to the only team who can stop these bounders."
The Frenchman's kamikaze dispatch of Robin van Persie to Manchester United set in motion a plan that came to glorious fruition on Sunday. When the Dutchman pinged the ball home, deflected off someone who used to be somebody, the loudest cheer was in north London.
Now City are six points off the pace and Wenger looks like having the last laugh. And, hey, if they close the gap between now and the New Year ... Theo Walcott's conveniently available for a taxi to Old Trafford.
Follow George Ankers on