After games in both the Premier League and Championship last night, the footballers of Britain have taken to Twitter express their joy or agony at the results.
As Noel Hunt tries to forget Reading's loss, many footballers appear to be waking up to the taste of Portuguese chicken and Gary Lineker is aching all over.
Confused? Looking for answers? You best read on then.
"Huge result for Villa. I rate Benteke, he looks decent. His goals will be vital as it could be a long season for them if he doesn't fire."
Michael Owen
tears himself away from spending time staring at his facial hair in the mirror to react to
Christian Benteke
's late winner for
Aston Villa
last night by confirming that he does actually remember how vital goals are despite not netting one himself this year.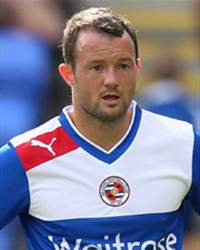 "Just woke up!! I was hoping that was a nightmare I had last night!! But clearly not!!! Onto the next one now can't dwell in the past!!"
That's right
Noel Hunt
(pictured right)
, Reading
did actually lose to
Aston Villa
last night. On TV. With many watching.
"Can't be anybody that falls down stairs (or even up them) as frequently as I do. Slow down old man. "
And to think
Gary Lineker
has the cheek to question
Luis Suarez
going to ground easily.
"Nandos #stomachisempty"
The diet of a footballer. I wonder how happy
Paul Lambert
would be if he bumped into
Nathan Baker
celebrating
Aston Villa
's win over
Reading
last night 'in style'.
"Fancy a nandos but think ill be on my own"
On-loan
Fulham
keeper
David
'I have no friends'
Stockdale
must have just seen
Nathan Baker
's tweet.
"Great win for us! Needed that win! Now a nice Nandos then bed! "
Christ, they're all at it now.
Josh McEachran
following the trend. Is
WOTT
the only website-based Twitter round-up who doesn't get the hype? It's just chicken!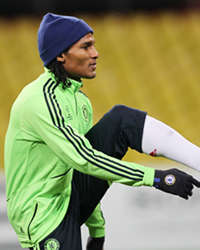 "So hungry"
May I suggest a Nandos?
Ravel Morrison
showing a hunger that obviously wasn't present during his time at Old Trafford.
"Just to say hi to all of you and that I will start posting more often"
Hi
Nani
, how are you? The Portugese international explains his absence from the social-networking site. Doesn't explain his anonymous on the pitch though.
"Training time now... "
Florent Malouda
(pictured left) keeps us informed of his daily routine as a
Chelsea
reserve. And then...
"1st session done, getting ready for the next one. Feels good to be fit !!!"
Bet it would feel better to actually play though wouldn't it, Florent? Nice to see
Malouda
remaining in high spirits despite his first-team exile.