My midweek Champions League team did pretty well, finishing in the top 25 but, agonisingly, just below the level needed to earn me some cash. Just four points stood between me and a payout but my decision to start with Cristiano Ronaldo instead of Stephan El Shaarawy - who racked up plenty of points on the bench - proved costly, in more ways than one.
If you think you can do better than Jim this week, why not sign up for Totel Football and receive up to £100 in free bets to start your Fantasy Football betting
You can read more about Totel Football here
Goalkeeper
Wojciech Szczesny
The Arsenal goalkeeper kept a clean sheet against Montpellier in midweek and I expect similar against Aston Villa.
The hosts are still missing a lot of their first-team players through injury and did not show too much serious attacking threat against Manchester City last weekend.
Defenders
Aleksandar Kolarov
Although I do not expect Manchester City to keep a clean sheet, including Kolarov this weekend might pay dividends with the attacking threat he can offer, both in terms of assists and from free kicks. The Serbia international has scored once already and with Gael Clichy still out injured he should start the game against Chelsea.
Jan Vertonghen
The 25-year-old defender has not missed much first-team action this season and boast just two bookings to his name.
Spurs take on West Ham this weekend and the Hammers did look good at home on Monday, but have already failed to score twice on the road in their five Premier League games away from home this season.
Martin Skrtel
Liverpool visit Swansea this weekend and, although the Capital One Cup meeting between the two did not end well for the Reds, I think this could be a different story. Skrtel has only recieved two bookings this season, scoring once and has racked up nine points in three of his last five matches. Hopefully he can do the same here.
Leighton Baines
Not too much needs to be said here, Leighton Baines has been in my last three weekend teams and he consistently scores points for Everton from both attacking and defending criteria, averaging 5.40 per game.
Midfielders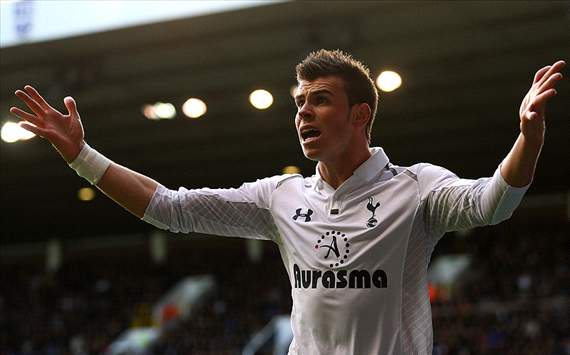 Gareth Bale
Gareth Bale is another consistent points scorer in Totel Football. His haul per game is regularly in double figures and, although they do not concede a huge amount of goals, he could cause West Ham problems with his direct runs at pace.
The Wales international managed 10 points against Arsenal despite a 5-2 loss last weekend and he has the potential to score well again here.
James Morrison
James Morrison is back in the West Brom team after a spell on the sidelines and he has been in fine goalscoring form.
Three goals for the Baggies this season is a solid return and against Sunderland he will be looking to improve on that, plus he offers plenty of chances for others, having assisted two goals already.
Juan Mata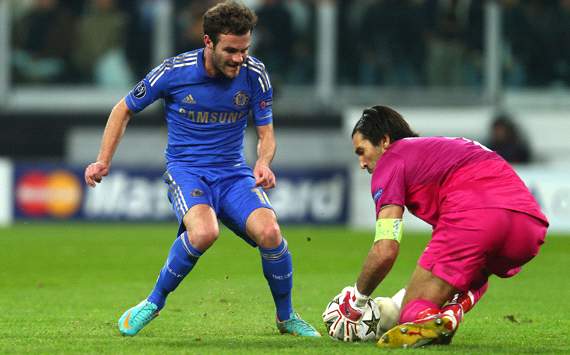 Chelsea's European disappointment should not impact upon their build-up to Sunday's game against Manchester City too much as new boss Rafael Benitez knows he must get the Blues back up to speed, and quickly. To do that he will need the players who have already been performing for the side to continue to do so in the coming weeks.
Mata is extremely creative and also clinical in the final third, he has got six assists and four goals to his name this season and against a Manchester City side who have struggled defensively, he is a worthy inclusion.
Damien Duff
Damien Duff may not be the most obvious choice to complete the midfield but the spark he offers going forward could be vital as Fulham take on Stoke. He has hit three goals himself and also assisted three in the campaign so far and his work from set pieces could mean a decent points total for a man who already averages 6.9 points per game.
Strikers
Fernando Torres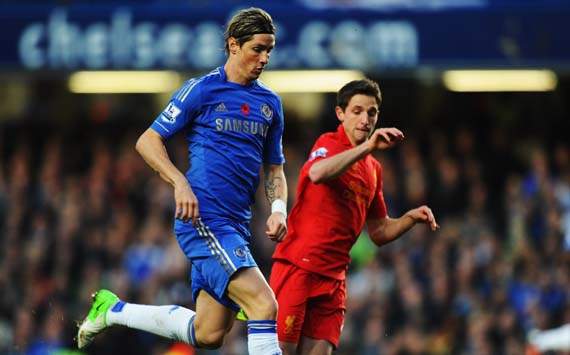 After being dropped in midweek, Fernando Torres will be desperate to prove to the Stamford Bridge faithful that he can be a success under Benitez, just as he was at Liverpool.
It's a big challenge and, although he may not be as quick as he was at Anfield, the problem appears to be just as much psychological as physical so many Blues fans will be hoping the new boss can get their star striker firing regularly.
A game against Manchester City is the perfect opportunity and if the Spanish boss can get the best - or anything close to it - out of the 28-year-old, there could be the chance for him to add big points to the total.
Luis Suarez
Luis Suarez is the top scorer in the Premier League so leaving him out when he's in such a good run of form seems like a bad choice.
He hit 13 points against Wigan in the last game and I'd expect him to cause plenty of problems for the Swans defence. With limited attacking options in the Reds squad at the moment he's carrying the weight of expectation pretty well and that should continue on Sunday.
Jim's starting XI
Wojciech Szczesny; Aleksandar Kolarov, Jan Vertonghen, Martin Skrtel, Leighton Baines; Gareth Bale, James Morrison, Juan Mata, Damien Duff; Fernando Torres, Luis Suarez.
Substitutes
Tim Howard (Everton), Liam Ridgewell (West Brom), Adam Lallana (Southampton), Christian Benteke (Aston Villa)
You can read more about Totel Football here
If you think you can do better than Jim this week, why not sign up for Totel Football and receive up to £100 in free bets to start your Fantasy Football betting