With the dust settling from another Premier League weekend, players are getting back into the swing of training and trying to fill their subsequent endless free time.
Taking in a film, listening to music, spending time with family or even continuing to play sport - there are numerous ways in which our favourite footballers choose to wind down.
Get this inside track in Tuesday's edition of
Word on the Tweet...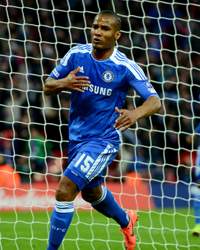 "Gonna head the Cinema today and watch #SkyFall. Popcorn or Pick'n'Mix"

Joleon Lescott
finally gets an opportunity to see the long-awaited next edition of the James Bond films, but despite the choice of film being an easy one, the snack choice to accompany the movie is proving difficult for the England defender.
"For those of you asking, my golf handicap is 11"

Gareth Bale
reveals his golfing ability during a rare day off all football duties on the golf course.
"Just buy the new @BeresHammondJA album on iTunes One Love, One Life #ReggaeMusic"
Florent Malouda
has had a tough time of it in recent months, having been demoted to train with the Chelsea youth team. But he clearly isn't letting it get him down as he finds some ideal tunes to add to his music library.
"hey all family day today. big thanks to all the amazing chelsea support and from those back home in nigeria too. i really appreciate it"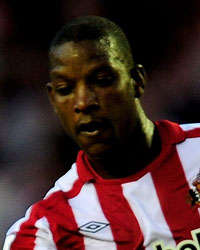 Victor Moses
has had a lot to celebrate recently after his late winning goal against Shakhtar Donetsk but has attempted to calm everything down by enjoying the day with his relatives. Good move, Victor.
"A very Happy Diwali to everyone celebrating today."

Titus Bramble
takes time out to wish everyone a happy Diwali, which is nice.
"FIFA Time

http://

instagr.am/p/R993ZaiCeU/

"
Salomon Kalou
outlines his intentions for the rest of the day. And probably the week, for that matter.
"Fly to romania."
WOTT
has read this a few times now and still can't decide whether
Eden Hazard
is asking a question, instructing himself to do it, detailing what he is doing, or making a command for his tweeters to fly to Romania. Maybe we'll never know...