It had been a while, hadn't it?
Chelsea
defender
Ashley Cole
had gone just far too long
(read: a couple of days)
without getting himself into trouble.
Thankfully, on Friday morning, and through the medium of
Twitter
, the defender ended that barren run by calling the FA a bunch of t**** after the publication of reasons behind the John Terry verdict.
We've got reaction to that and more in
Goal.com's
latest edition of Word on the Tweet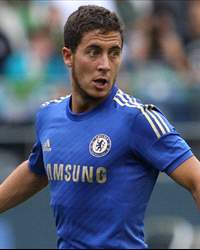 "That is an astonishing tweet from @TheRealAC
3. I suggest a rapid apology Ashley. Been a great England player, don't tarnish it!"

Match of the Day pundit
Gary Lineker
does his best impression of the spoilsport teacher wanting to ruin the schoolkids' fun.
"Good morning all peoples. I don't have INSTAGRAM."
Speaking of impersonations,
Chelsea
winger
Eden Hazard
has been watching a few too many adverts.
Although, I think I can speak for most of us when I say, we'll live without you on Instagram Eden mate...
"Eroica this weekend! Can't wait!!"
And still on the pundit trend, it's fortunate
ITV
's
Lee Dixon
can spell because that tweet could have gone oh so wrong...
"Morning all! Dark and v dull outside this morning but perfect footie weather! Wigan away tomorrow, always tough game at the DW."
Everton
skipper
Phil Neville
takes us back to the old school, when footballers didn't give a monkeys about awful weather.
Good on you Phil lad.

"First gentle cycle today, thats 3 weeks post op. knee feels great too, the journey back has begun #ICanSeeTheLight"

Newcastle
defender
Ryan Taylor
has either been having one too many pints of Newcastle Brown Ale or his rehabilitation is going a lot better than planned.
Good to hear it!

"Just want 2 say Thanks 4 all Ur Kind Tweets & that I'm happy 2 have joined & as always I will give 120% 2 help ipswich climb the table!!
"
New
Ipswich
signing
DJ Campbell
certainly seems content with his move to the Tractor Boys, but 120%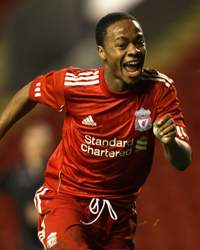 effort? Hold him to that one Ipswich fans…
"That was a good session now home time haircut and a bit of #fifa13"
Liverpool
winger
Raheem Sterling
divulges some of his busy afternoon schedule to us.
"Need some help tweeps... What's the best way to cancel my Blackberry contract and get an iPhone on contract but keep the same number?
"
On-loan
Bolton
striker
Benik
Afobe
's
technological troubles prompt him to seek help from the Twittersphere.
Go to the shop!!!
"Might be coming back....Ill keep you lot posted only one place I could come back to
"
Arsenal
midfielder
Emmanuel Frimpong
isn't renowned for his subtlety. As demonstrated here.