With the
Champions League
back in full flow, you'd expect the world of Twitter to be alight with debate over Europe's best teams going head to head.
Well, unless you've read this piece before of course.
Featuring gymnastics, half-hearted apologies and parents doing their children's homework, here's
Goal.com
's latest edition of
Word on the Tweet.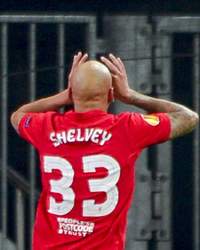 "Resting in the hotel .. Feel like a kid at Christmas can't wait to get back playing tonight! #notlongtogonow!"
The still-banned
Jonjo Shelvey
is set to make a brief return to action in the Europa League on Thursday evening. And he seems excited.
"25 minute power nap done:-kids home in a bit Thursday is history and English homework so gotta get sharp for that!!"
Meanwhile,
Everton
skipper
Phil Neville
has basically admitted to cheating for his children here.
WOTT expects him to be punished accordingly.
"I can the feel winter !!!!"
Sheffield Wednesday
striker
Jay Bothroyd
is so cold he gets his words all mixed up.
Though we do agree with the sentiment, Jay.
"I'm sorry but I'm not aware of every player's religion."
Gary Lineker
not exactly taking the diplomatic route here after making a disparaging remark about a Muslim player's celebration.
"We didn't play our best game, but we didn't cave in and we salvaged a point. We need to improve and we will do so. We have a great team."
Sergio Aguero
proves he is the king of understatement following
Manchester City
's anaemic performance against
Borussia Dortmund
.
"Repeating what most have tweeted already, #JoeHart is the best GK in the world."
Joleon Lescott
says what we're all thinking after
Joe Hart
's heroic performance in the Champions League.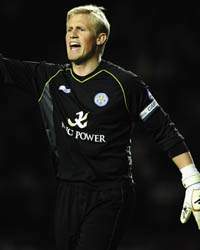 "Ray wilkins is doing my head in! #talkingrubbish"
Leicster City
goalkeeper
Kasper Schmeichel
is not a fan of
Ray
"My Word"
Wilkins
' punditry work.
"Sorry Gervinho, that headband isn't hiding the top of your head, it's just accentuating your power #mullet!"
Whilst former
Watford
defender
Jay DeMerit
hits
Gervinho
where it hurts.
Well, sort of.
"Operation was a Success, and what ever don't kill you, makes you stronger, as I know I'm Blessed."
Wolves
hero
George Elokobi
remains in good spirits despite recently suffering a horrendous injury.
All the best from WOTT, George.
"Slipped and did the splits during training today...fair enough it looked pretty spectacular but was it worth the groin pain?"
And finally, following Beth Tweddle and Co.'s Olympic gymnastics success,
Sammy Ameobi
makes a case for his inclusion at Rio 2016.