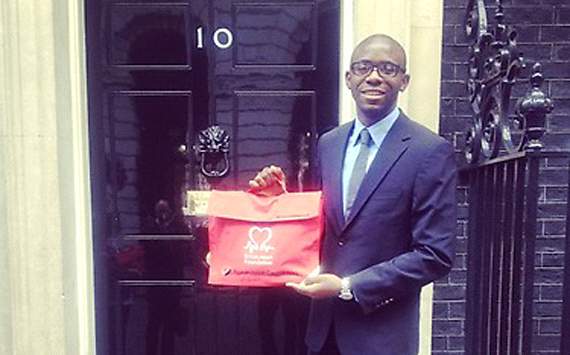 Former
Bolton
midfielder
Fabrice Muamba
was at Downing Street on Monday as he dropped off a petition to teach children in England life-saving skills in schools.
Muamba collapsed on the pitch at White Hart Lane in March after suffering a cardiac arrest and, after receiving lengthy treatment, was transferred to the London Chest Hospital.
The 24-year-old was revived 78 minutes after his heart had stopped and is now fronting the campaign to teach children Emergency Life Support skills (ELS).
The petition from the British Heart Foundation received 100,000 signatures and hopes that the new initiative will be brought into schools all across the UK.