live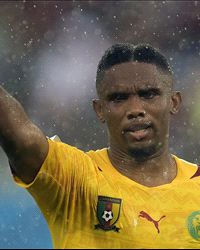 Chime in with Goal.com and other users and share your opinions.
441906
2014-08-22 18:00:00
GOODBYE!
And that's your lot for today, transfer friends. But we'll be back right here at
09:00 BST on Saturday
for all the latest news and rumours as deadline day approaches. Thanks for following - and don't forget to WATCH THIS SPACE.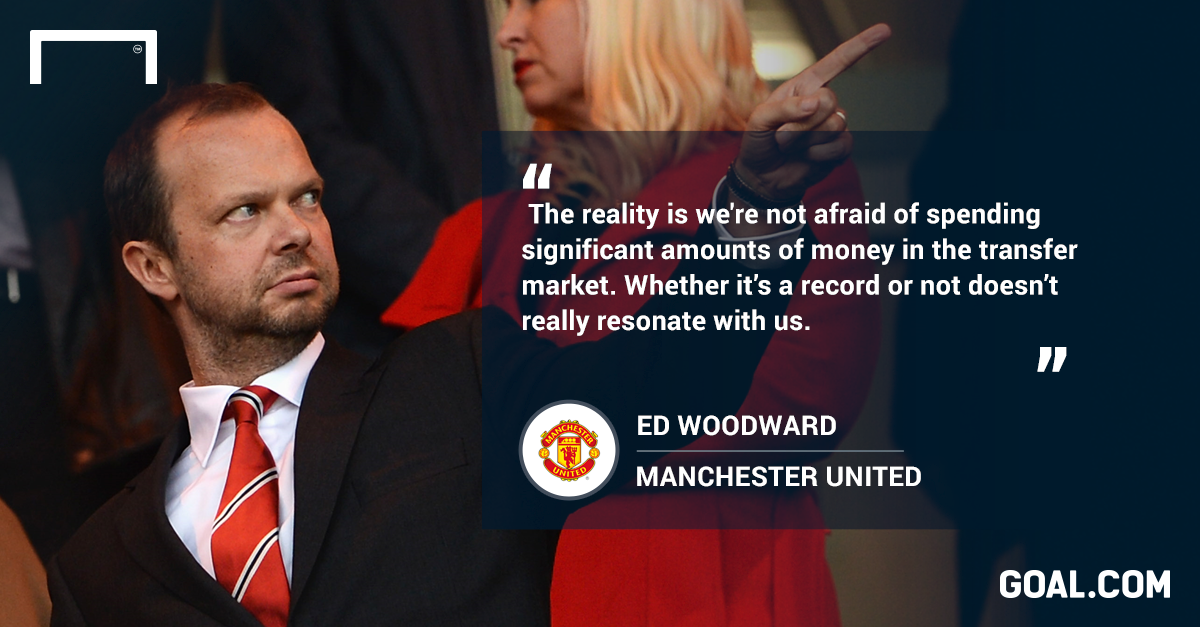 441905
2014-08-22 17:53:00
BALOTELLI AND ETO'O TO LIVERPOOL
We can't bid you farewell without a final look at what's set to be a busy weekend for
Liverpool
. Not only do they have a #CrunchClash against Premier League champions
Manchester City
on Monday, but
Mario Balotelli
is expected to move to Anfield in the next 48 hours and
Samuel Eto'o
is undergoing a medical after opting for the Reds over
Everton
.
Balotelli arrives at Melwood | Eto'o undergoes medical
441903
2014-08-22 17:45:00
TRANSFER TALK
You betcha,
@Dembe_MCFC
! In fact, you can check out all the latest rumours right now at the link below - from
Barcelona
lining up a shock bid for
Angel Di Maria
to
Arsenal
eyeing a swap deal involving
Olivier Giroud
and
Edinson Cavani
.
Transfer Talk: All the latest rumours
#FF @GoalUK - 'Transfer Talk' section the best place for the latest international transfer rumours.

— Dembe (@Dembe_MCFC) August 22, 2014
441899
2014-08-22 17:37:00
TRANSFER RECAP - SAMARAS JOINS WEST BROMWest Brom
made
Georgios Samaras
their ninth signing of the summer earlier today. The Greece international was a free agent after leaving
Celtic
and moves to The Hawthorns on a two-year deal. He last played in the Premier League back in 2008 when a pre-takeover
Manchester City
used to fight against relegation every season. How times change...
Official: Samaras joins West Brom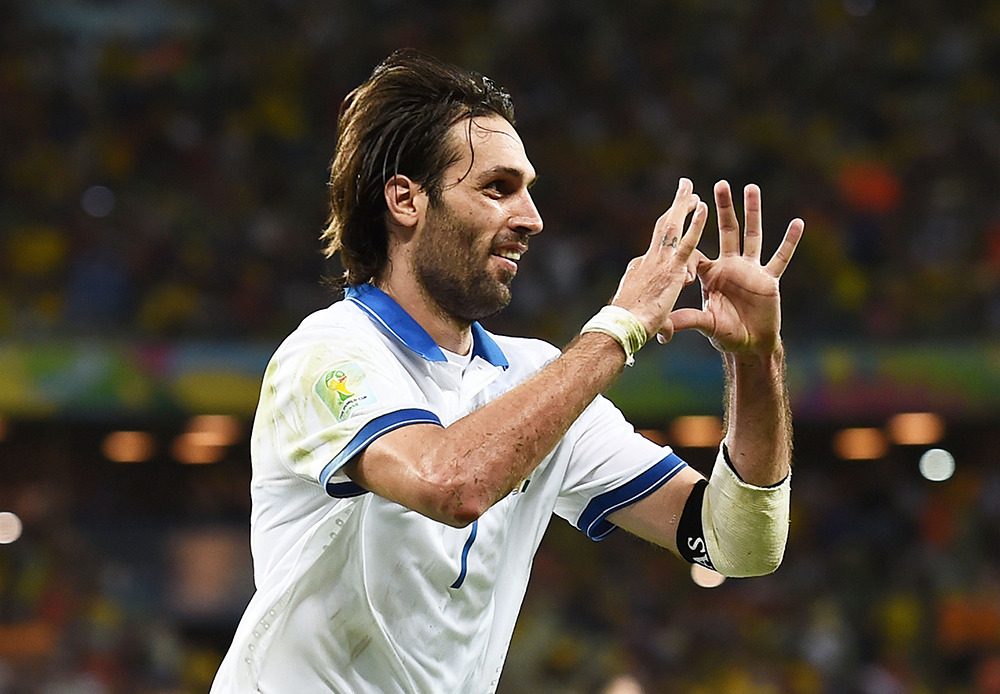 441898
2014-08-22 17:30:00
DONE DEAL - N'DIAYE LEAVES SUNDERLAND

It was confirmed this afternoon that Alfred N'Diaye - an absolute battering ram of a midfielder - has left Sunderland to join Real Betis on a permanent deal. The 24-year-old only made 16 appearances after joining in January 2013 and had loan spells at Eskisehirspor and Betis last season. He moves to the Spanish club on a five-year deal.
441895
2014-08-22 17:20:00
STAT ATTACK
A little reminder of his previous exploits in English football. What a time to make your only assist...
1 - Mario Balotelli has only made one Premier League assist, but it was for Sergio Aguero's title winning goal in 2011/12. Impact.

— OptaJoe (@OptaJoe) August 21, 2014
441894
2014-08-22 17:15:00
BALOTELLI ARRIVES AT LIVERPOOL
As previously mentioned,
Mario Balotelli
has indeed arrived at
Liverpool
to complete his £16 million move to the club. The Italian striker said goodbye to his team-mates and staff at
AC Milan
on Thursday as the deal was finalised between his agent and Liverpool in London. The move is set to be completed over the weekend. Exciting times.
Balotelli arrives to complete £16m move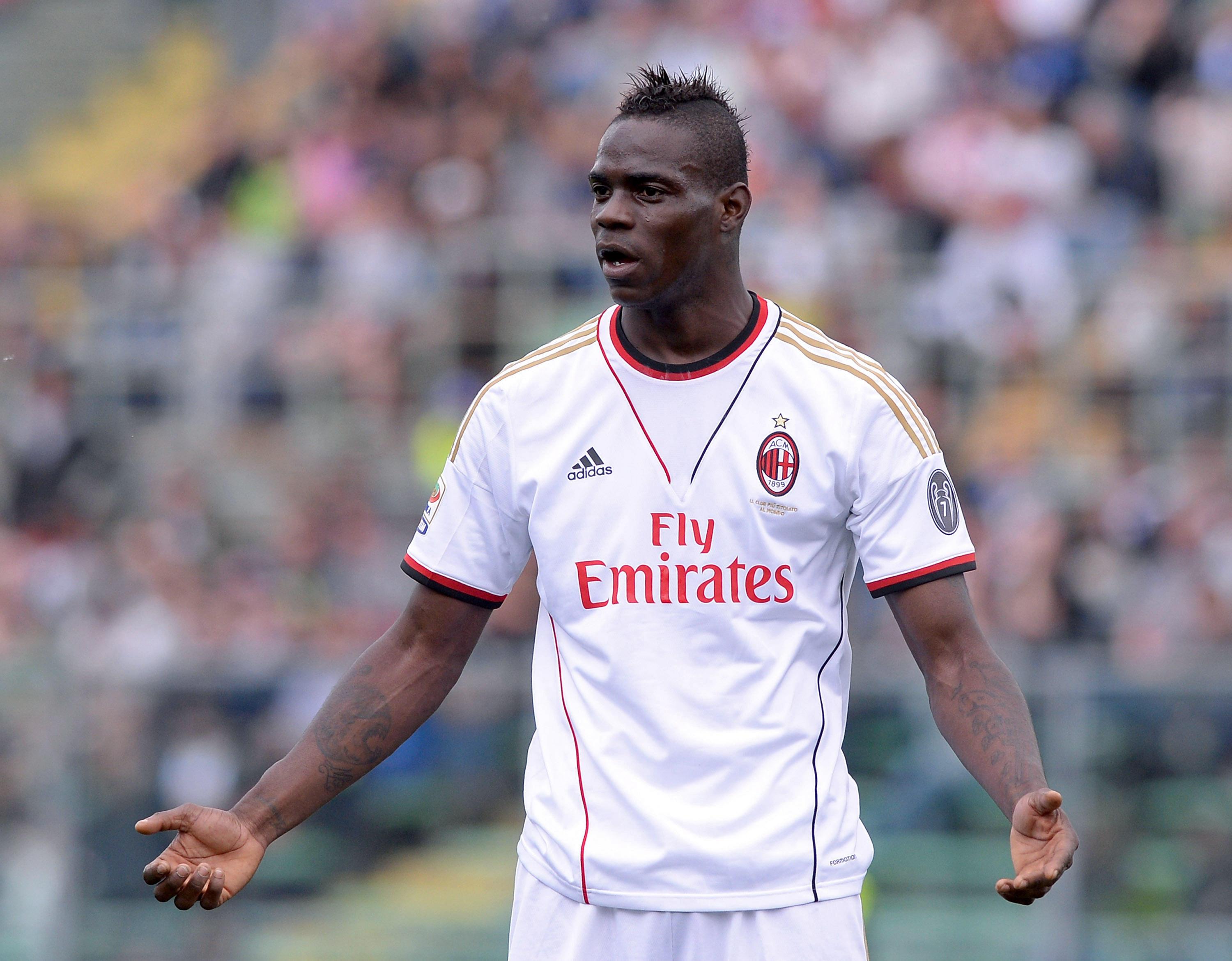 441892
2014-08-22 17:06:00
MACKAY APOLOGISES

Away from the transfer talk for a moment, in an interview with Sky Sports, former Cardiff manager Malky Mackay has apologised for text messages sent between him and Iain Moody which have been described as "racist, sexist and homophobic".

He said: "The texts are things that I absolutely have to deal with and explain. Out of 10,000 text messages, in and out of someone's phone, I sent three and that being the case, looking at them, they are completely unacceptable, inappropriate and for that, and any offence I've caused, I sincerely apologise. That's something that I did and there's no excuse for that. I did it in a period where I was under a period of immense stress, when relationships at the football club were not going too well. But that does not excuse anything and there is no excuse."
441891
2014-08-22 16:56:00
BALOTELLI IS RODGERS' BIGGEST CHALLENGE
Forget
Luis Suarez
, says
Richard Jolly
, the arrival of
Mario Balotelli
at
Liverpool
represents the biggest challenge of
Brendan Rodgers
' managerial career. The enigmatic Italian was deemed "unmanageable" by
Jose Mourinho
and had numerous fallouts with
Roberto Mancini
. Now, as he closes in on a shock move to Anfield, we take a look at how Rodgers will deal with Super Mario...
Forget Suarez, Balotelli is Rodgers' biggest challenge
441887
2014-08-22 16:48:00
STOKE UNAWARE OF PALACIOS INTERESTStoke
manager
Mark Hughes
says he has not heard anything from
Aston Villa
over a potential move for
Wilson Palacios
. The Honduran midfielder was due to join
Qatar Sports Club
earlier this summer but the move collapsed after he failed a medical.
Hughes said: "I'm not aware of that interest. He had an opportunity to go to Qatar which would have been good for him but that fell through. We like him as a person and a player but sometimes it's right to move on. Interest from other Premier League clubs is not something I'm aware of."
Hughes unaware of Palacios interest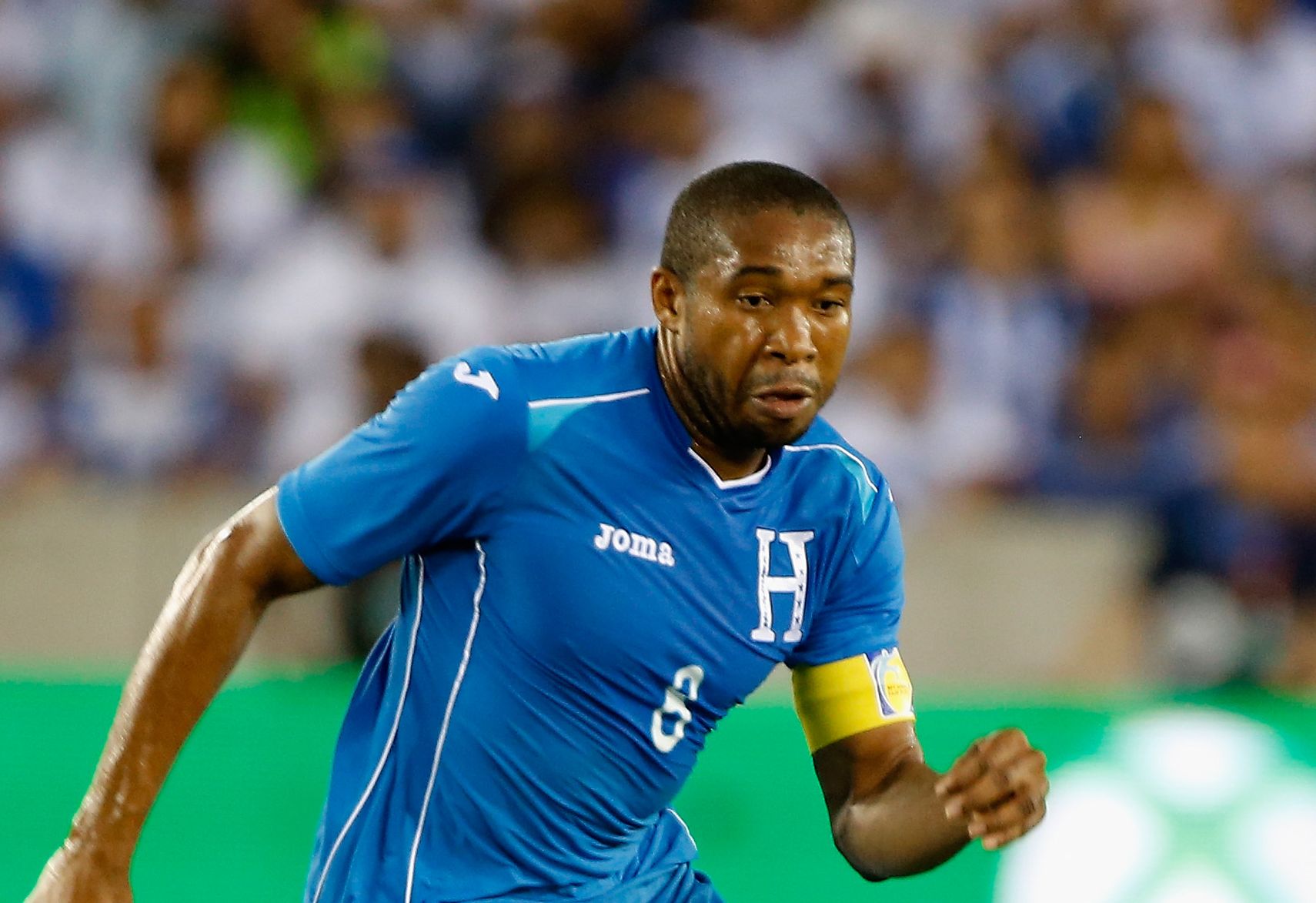 441883
2014-08-22 16:40:00
BALOTELLI UPDATE

It's happening, folks - Mario Balotelli has arrived at Liverpool's Melwood training ground. This is surely the most unlikely deal of the summer, isn't it? Only three weeks ago Brendan Rodgers said he could "categorically deny" that the club would be signing him - and now look...
441875
2014-08-22 16:28:00
ROJO RECAPLouis van Gaal
and
Marcos Rojo
spoke in front of the press earlier today as
Manchester United
prepare to take on
Sunderland
on Sunday. Rojo will not be available for the game due to work permit issues, but Van Gaal still fired a warning to his new signing by letting him know that he must learn to control himself on the pitch.
The United manager said: "He has to be aggressive in the right moment, and when I have to say something about him.... when I have to criticise him, maybe that is it [the right moment], he has to control himself at every moment, maybe he can improve that and maybe I can help him."
Van Gaal: Rojo must control himself
441873
2014-08-22 16:20:00
VIDEO - TRANSFER TALK

A reminder in case you missed it earlier... we're back on the big screen! Goal's Peter Staunton and Kris Voakes have been discussing several big deals that have taken place this summer and what we can still expect from the transfer window. From Radamel Falcao to Marco Reus and many more, check it out...


441866
2014-08-22 16:13:00
DEPAY SIGNS NEW PSV DEAL
This news comes after links with
Manchester United
and
Tottenham
all summer. But,
as revealed back in July
,
Louis van Gaal
advised the player to stay at
PSV
for at least another year. The 20-year-old told his club's official website: "I want to develop myself in this team. We started a project last year and we want to have success. I want to play for the silverware in the Netherlands and be important for the team. I'm really glad I came to an agreement with the club."
441864
2014-08-22 16:05:00
ETO'O UNDERGOES LIVERPOOL MEDICALGoal
understands
Samuel Eto'o
is undergoing a medical with
Liverpool
outside of the UK today. The veteran striker - a free agent after leaving
Chelsea
- was also wanted by
Everton
but has opted to join their Merseyside rivals. He is set to move to Anfield on an initial one-year contract and the deal could be completed over the next 48 hours.
Eto'o undergoes medical ahead of Liverpool switch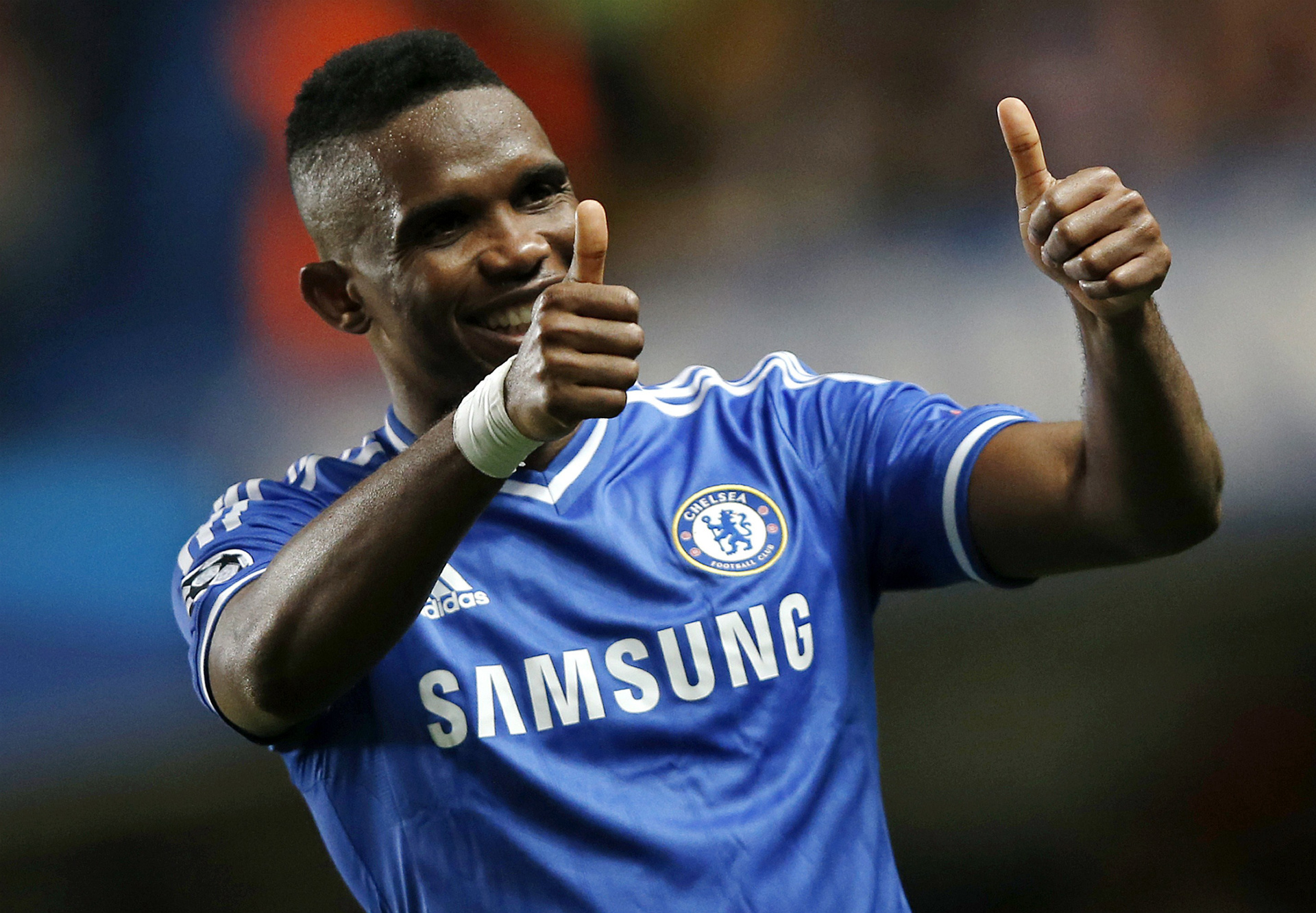 441858
2014-08-22 15:55:00
441857
2014-08-22 15:50:00
DONE DEALS
We've not had a great deal of transfers completed around the UK today, but a few players have been putting pen to paper overseas. Check out all the latest moves from all across Europe from today and the rest of this week below.
Transfer Zone: All the latest done deals
441855
2014-08-22 15:43:00
DI MARIA UPDATE
According to
Sport
,
Real Madrid
are prepared to sell
Angel Di Maria
to
Manchester United
and are waiting to receive a formal bid. However, the winger is holding out for a wage that betters his current €5 million-a-year salary and it is also reported that all the players at Madrid (and manager
Carlo Ancelotti
!) would rather Di Maria stayed at the club.
Transfer Talk: Madrid & Di Maria wait on Man Utd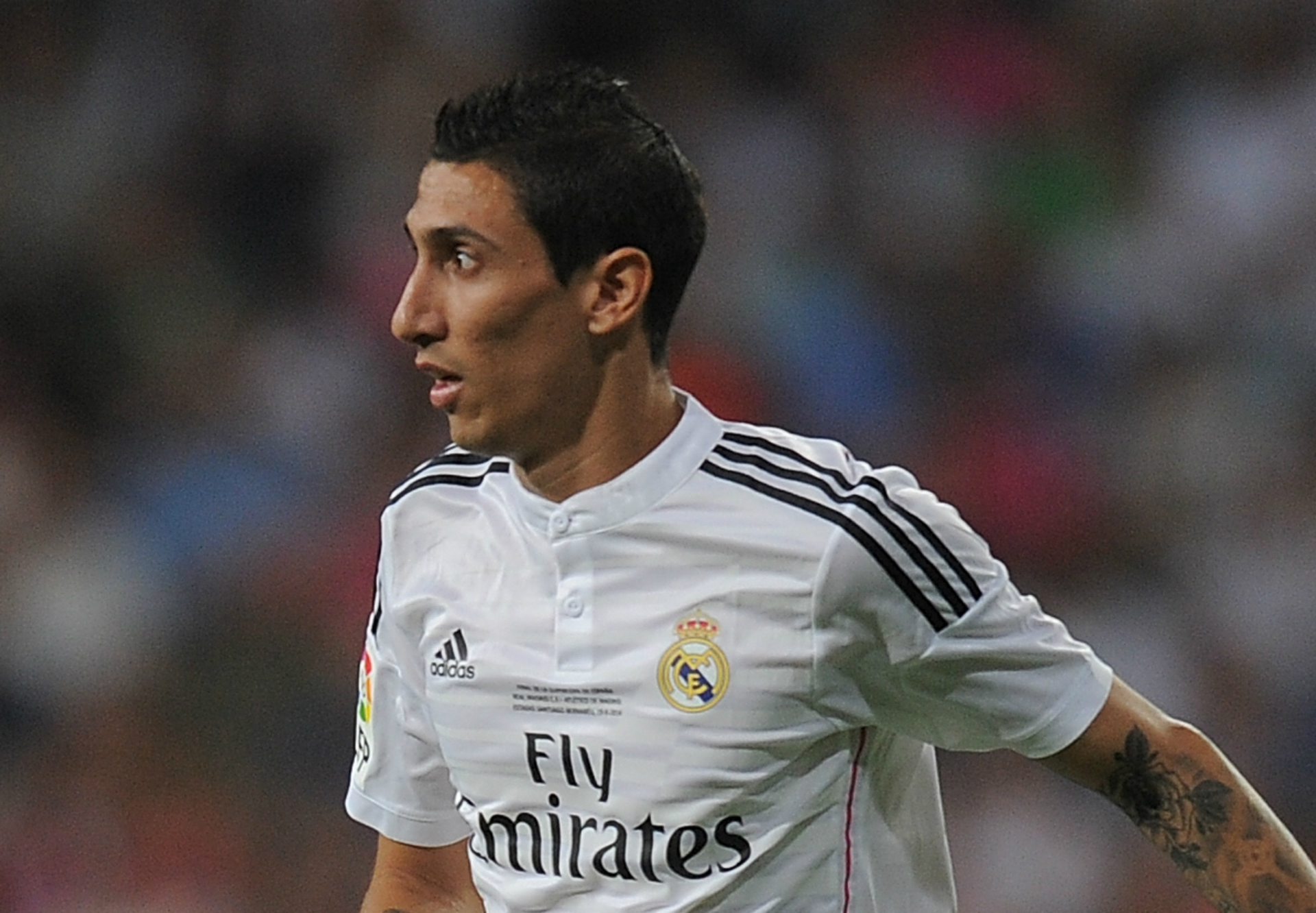 441854
2014-08-22 15:35:00
DOUGLAS TO BARCELONA - LATEST

This situation is rather crazy. Sao Paulo were expecting to re-sign Douglas on loan from Barcelona but will now not be able to because a) the Brazilian transfer window has closed and b) Barca will be banned from transfers. However, Ataide Gil Guerreiro - the club's vice-president - insists the 24-year-old right-back will still move to Camp Nou.

He told Radio Globo: "See, we have everything resolved with Douglas, but no contracts have been signed yet. There is a small problem now that we're trying to solve. We asked Barcelona to loan Douglas back to us for one year. But with that punishment, they can't. Now our lawyers are studying the situation to see what can be done on that respect. But the deal is done, Douglas will be a Barcelona player."
441849
2014-08-22 15:24:00
SUNDERLAND WAIT ON BORINI
They've been waiting five weeks, in fairness, but
Sunderland
are still hoping
Fabio Borini
joins the club on a permanent deal from
Liverpool
. A fee of £14 million was agreed back in mid-July but the Italian striker was given time to weigh up his options. Sunderland boss
Gus Poyet
said today: "We're still going and we're still trying. Nothing has changed, for good or for bad."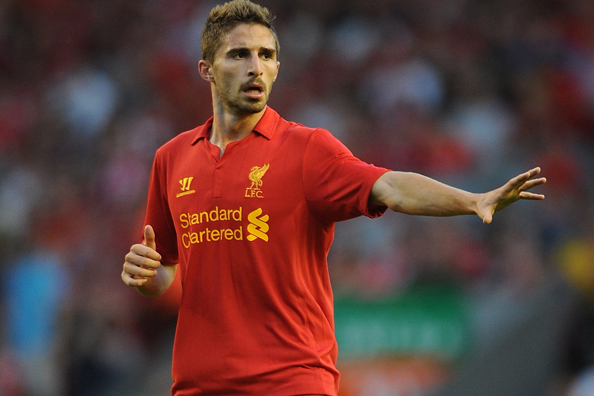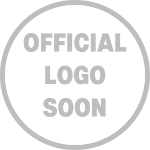 RZ Pellets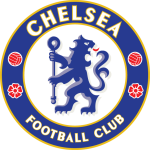 Chelsea FC
Prediction Submitted
Most Popular Predictions
RZ Pellets 8-0 Chelsea FC

21.35 %

RZ Pellets 0-3 Chelsea FC

15.73 %

RZ Pellets 0-4 Chelsea FC

7.87 %