Jay Jay Okocha at Heineken Champions Planet
2. Okocha answers questions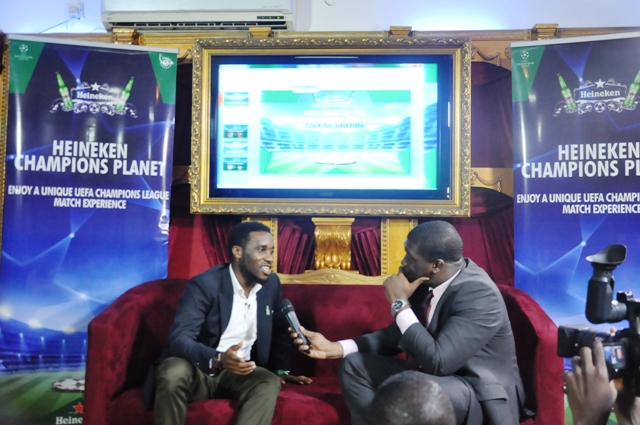 Jay Jay answered questions from fans and journalists on the evening. He talked about being disappointed at never winning the Caf African player of the year award even though he worked hard and felt he deserved it.
"I will be lying if I say I've got no regrets because if you're ambitious as a player, you want to be the best," he said.
"I was disappointed not to have won it because I thought I did enough to have won it after winning back to back BBC player of the year awards.
"I thought I did enough but it wasn't meant to be."
Jay Jay Okocha at Heineken Champions Planet