GUEST FEATURE
By Babatomiwa Ojo

I listened to an argument on a certain radio station with rapt attention, the topic of argument was "Should the NFF set a target for Stephen Keshi going to the World Cup?"
While some argued that setting a target will put the gaffer and the players under undue pressure, others argued that every organisation/individual goes into any endeavour or competition with set goals and targets.
I stand alongside those saying Keshi should be given a target.
When people talk about pressure, I wonder what the coaching job itself is all about, I don't know if there is any coach that is not under pressure and I wonder if anyone earns five million Naira a month in Nigeria to stay out of pressure. The Super Eagles job itself is pressure embodied, considering the support football attracts in Nigeria.
Ask a certain Shaibu Amodu, even when he seemed to be getting the results, how the chubby looks and positive smiles gave way when the pressure came. Or ask a certain Samson Siasia how he could not even know what his team needed to qualify for the 2012 AFCON. Those that can't stand the heat should stay away from the kitchen. I believe Keshi can stand the heat, so NFF, increase the temperature!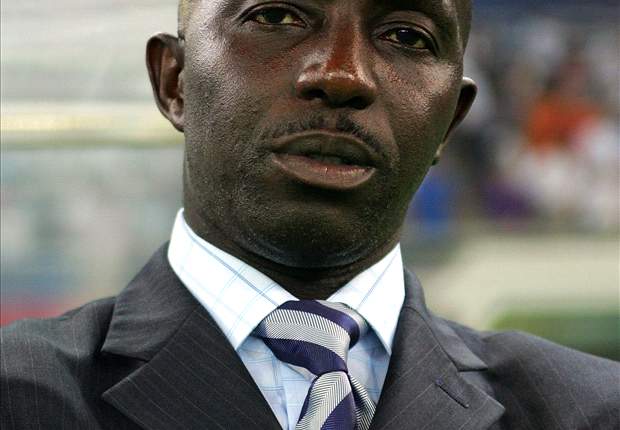 Siasia | Struggled under Pressure when in the Hotseat
Nigerians have watched the last two Eagles participations at the World Cup with disappointment.
I am one of those who believe that we should not be experimenting with the senior side and saying we are building a future Super Eagles team going into a major tournament, thereby making it an excuse for poor performance is a failure and an indictment of our football system.
The senior side should be a result of years of planning and good work with the age grade teams. Nigeria's decision to start building a new team going to the 2002 World Cup was arguably a waste of the ticket, even as many 'youngsters' we claimed to have blooded at that tournament played no subsequent part and or added nothing to the Eagles. Stand up Femi Opabunmi, Bartholomew Ogbeche (both of whom were said to be the youngest players at 17), Justice Christopher, James Obiorah, Pius Ikedia, Eric Ejiofor et al.
Is it a coincidence that we didn't make the next tournament?
The NFF's decision to sack Amodu just five months before the 2010 World Cup showed they had no plan and vision going to that tournament, would Amodu have done worse than Lars Lagerback did?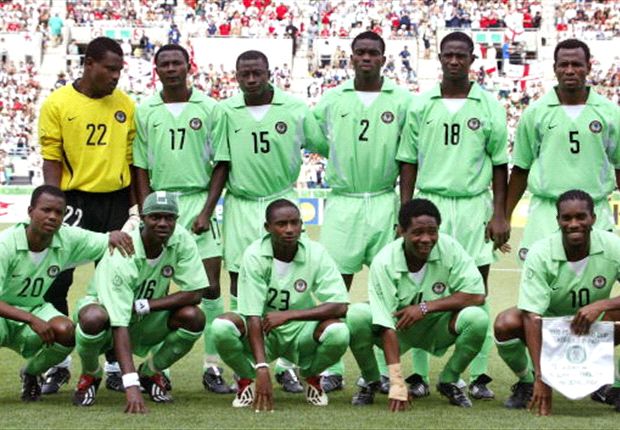 The Class of 2002 | Drowned beneath negativity
At this stage, we should be thinking of making a mark at the World Cup and not just participating alone as we seemed to have been resigned to in the past. This is going to be our fifth participation and we have not done better than we did in the first two, we should be setting a target of doing better this time.
The argument in some quarters is that we don't have the players to take us as far as we desire and I beg to disagree. In as much as it is good to have superstars in one's team, some teams have proved over the years that a well prepared and grounded side with the right tactics that plays as a unit can ruffle feathers.
Taking Nigeria as an example, the Eagles' victory at the 2013 AFCON showed exactly that. How else could one explain the victory over Cote d'Ivoire when you place the playing personnel side by side? Someone could also mention the Turkey team going to the 2002 mundial, the Korea team at the same tournament, or the Ghana side that was a Luis Suarez handball away from reaching the semi-final in 2010.
The Super Eagles proved in 2013 that playing as a team, as a unit, and placing the collective ahead of the individual, can lead to great rewards.
Considering, also, that the Super Eagles have arguably the easiest group of the African teams, we should be looking beyond the group stage. Certainly, the tournament should be taken one game at a time, but we are talking about a target here. We have played against Argentina in our last two participations and celebrated a 1-0 defeat as a fair result, should we not be thinking of doing better this time?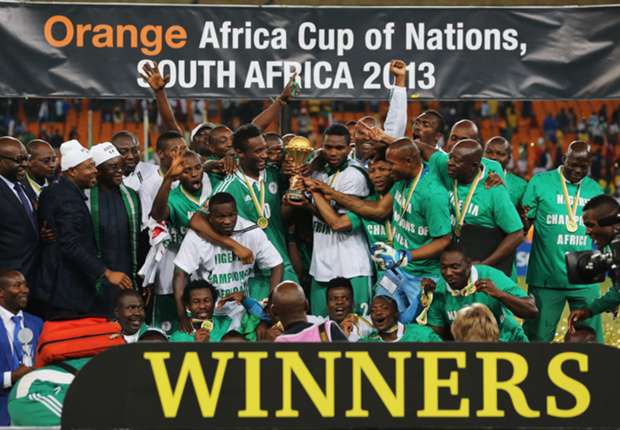 Focus on the Collective: A Proven Pathway
Our other two opponents are debutants Bosnia and minnows Iran. Football is not mathematics, but if we cannot defeat Bosnia and Iran as African champions, then we have no business being at the World Cup.
In conclusion, it can be argued that this article has been brash and appears over-ambitious but a country that has won four U-17 crowns, two U-20 runners-up medals, one Olympic gold and one silver, and are the reigning African champions should be able to set a target of at least a semi-final place on the grand stage. If not, there is a big problem.
If we think a semi-final target is too much, why not aim at the stars? If we fall, we fall into the skies (which will be a quarter-final finish, our best performance so far.)
I, for one, will hold the belief, until the final whistle, that Nigeria could be the ninth name engraved onto the World Cup come July.
EDITOR'S NOTE: Guest articles are not the opinion of Goal. Contributions not less than 700 words can be sent in via nigeriadesk@goal.com. They will be edited for clarity.