ANALYSIS

By Babajide Alaka | Deputy Editor
The Stallions of Burkina Faso have grown from strength to strength in the course of the 2013 Africa Cup of Nations tournament in South Africa over the last three weeks and have shown two things – they are strong defensively with Bacary Kone as the marshall and they will not score many goals.
Goal.com looks at the Stallions and their apparent weaknesses.
STALL THE STALLIONS BY STOPPING CHARLES KABORE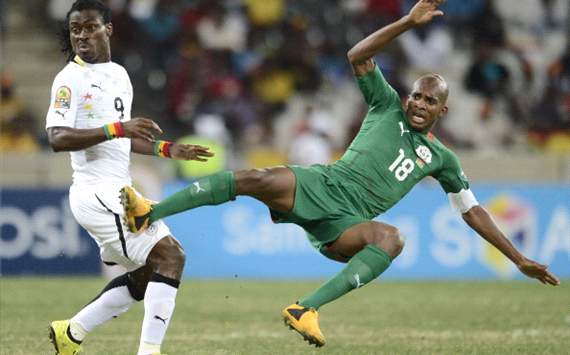 Charles Kabore was suspended for the first match against Nigeria but in the last four matches, he has been the conductor in chief for the Stallions.
Always ready to receive, run and pass, his linkage with Aristide Bance and Jonathan Pitroipa has been the offensive key for the Burkinabes and it won't be any different on Sunday as Pitroipa's red card has been rescinded.
So Sunday Mba and Ogenyi Onazi will do very well to always be aware of the Marseille man as the best and surest way to stop Bance and Pitroipa getting on the ball is to stop their captain.
KONE AND ROUAMBA CAN BE LURED INTO YELLOW CARD TACKLES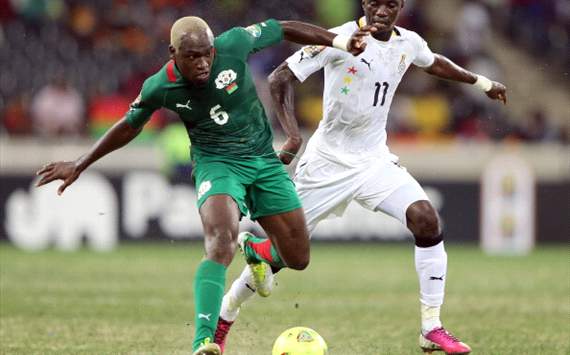 Against Ethiopia and crucially against Ghana, Djakaridja Kone won balls off the defense to set off attacks that resulted into goals. He also scored against Ethiopia which means though he and the second defensive midfielder, Florent Rouamba play very deep, they foray upfield especially Kone when he sees the chance to win the ball.
They will have targeted Mikel Obi for his tackles as the Chelsea man has run the affairs of the Super Eagles from his deep lying midfield position especially against Cote d'Ivoire and in the semi-final against Mali.
So Onazi and Mba must make sure that whenever Mikel gets on the ball, they are in defensive mode to win back the ball if he is robbed of it. Also these two are not very technical players and can be conned into giving away free kicks. This will be the job of Victor Moses as he reprises the role of the classic No.10.
Moses must play in between the lines – between Kabore and his two enforcers, if this is successfully done, they will not have the time to instigate offensive moves.
KEBE IN DEFENCE DEPENDS ON BRUTE STRENGTH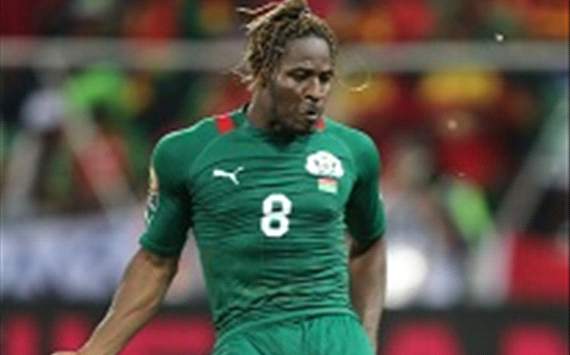 Against Ghana, Paul Kebe (Coulibaly) should have been given at least two red cards. Both misdemeanours were on Asamoah Gyan with a blatant kick at the groin of the Ghanaian captain which the now suspended Slim Jdidi mysteriously ignored.
The same treatment will have been planned for Emmanuel Emenike and suspecting that the Nigerian striker is not 100% fit, Kebe will want to forcefully kick him to the sidelines by employing some underhand tactics.
So Emenike must be clever in the first 10 -15 minutes by ensuring that the defender is booked so that he will have to be cautious for the rest of the game.
Therefore, Brown Ideye and Emenike must target Kebe in the first quarter of the game. His partner in defence, Bacary Kone is a strong and clean defender but Kebe can be got at by the Eagles strikers.
NAKOULMA WILL RUN BUT HAS POOR FINISHING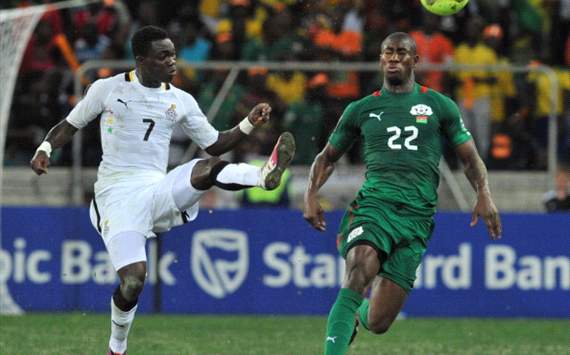 Whichever wing the Poland-based winger decides to play from, the full-backs must understand that he possesses a lot of speed but his final decisions almost always let him down. So he should be allowed to run along the line and not into centre field.
Most probably, the Stallions would have targeted the left back, Elderson Echiejile as the Super Eagles' weak point so Stephen Keshi needs to instruct the SC Braga defender to stay behind the centre line at all times unless the route to overlap is very clear.
Also Ogenyi Onazi must be careful as he tracks Nakoulma when he decides to pair with Jonathan Pitroipa in instigating the attack.
SCORE TWO GOALS AND YOU WILL LIKELY BEAT BURKINA FASO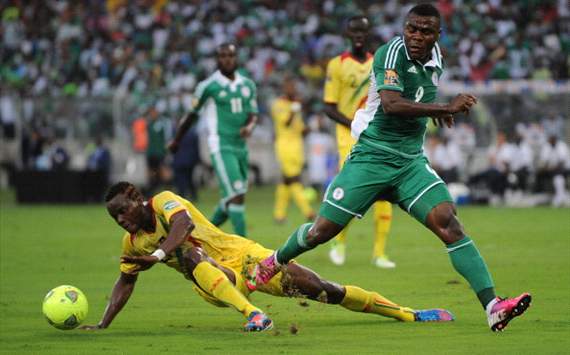 In five matches, the Stallions of Burkina Faso have scored seven goals, an average of less than two goals a game. It must be remembered that they scored four of those goals in their second group game against Ethiopia.
In their last two matches, they have scored twice and conceded once, even though it was that phantom penalty against Ghana. They have also played 240 minutes and penalty kicks in their last two matches.
So if the Eagles employ their high octane game against this team and score two early goals, there is almost 100 percent certainty that they will win Nigeria's third Africa Cup of Nations trophy.
Follow Babajide Alaka on