Having been upset by the Super Eagles of Nigeria in their quarter-final, Cote d'Ivoire's assault on the Afcon title feels like it's over before it has even begun. The Elephants' tournament has been a veritable disaster; it started slowly, improved in the middle, and then tailed off towards the end. Basically, it never got off the ground.
Certainly, there were moments of genius, and incidents of true drama; Gervinho's late winner against Togo in their opening game seemed a mark of resiliency, their previous toil against a side ranked among the tournament's lowest excused by the 88th minute goal. The 'true mark of champions' people said, 'to play badly, and still win'.
Tunisia were defeated 3-0, and while the scoreline may appear to suggest an Ivorian whitewash, two of their goals were scored in the last five minutes – it was hardly the procession of the dominant continental force.
Against Algeria a weakened side looked all at sea, going two-nil down, before a late rally secured a point. A draw could not mask the frailties, however, and the tentative display and casual approach will have given solace to Stephen Keshi and his Super Eagles.
And yet still the masses heralded them as champions-elect.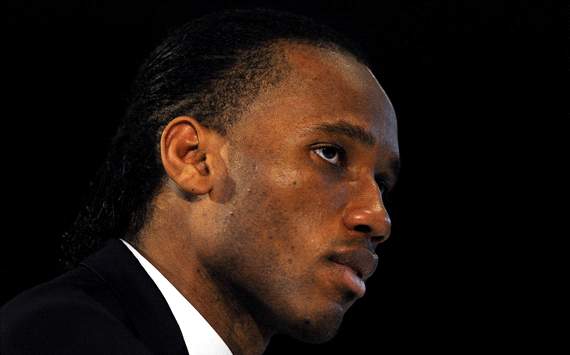 One of Africa's best | Didier Drogba is still without an Afcon title
Speaking on a radio show in the UK, I was asked whether any one side had impressed enough to truly make people sit up and notice, to command the attention and to stake their claim as competition favourites. I thought about following the majority, throwing my hat into the ring with Cote d'Ivoire, but in truth, they had done nothing to convince me of their talent. Beyond the names on their backs, a crude mix of training ground 'banter' and arrogant bravado, there was little to separate the Elephants from the mass of mediocrity that graced the group stages.
Cote d'Ivoire were becoming the opium of the people, the names and the honours duping everyone into believing that the time had finally come for this adulated collective to shed the stigmas and claim the cup.
In the aftermath of Nigeria's victory, I enjoyed a brief exchange with a fellow writer on Twitter. The chap asked me what right this Ivorian side had to be called the 'Golden Generation' when, as a unit, they have won as much as Rwanda in the last decade. (In fact, one could argue that having won the Cecafa Cup in 2005, the Rwandans have actually been more successful than the Elephants, but that is a discussion for another day!)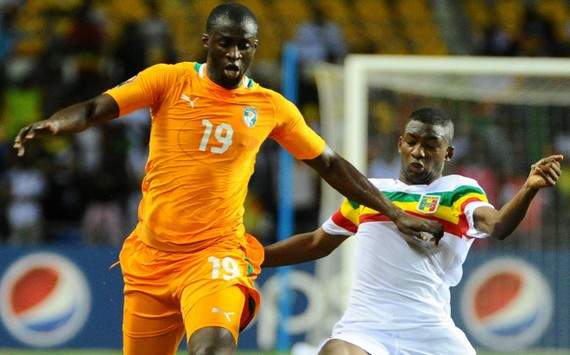 What this guy had failed to realise is that Golden Generations are not necessarily dubbed as such after a litany of triumphs; in fact, usually the title is bestowed upon a group of players, of a similar age, who emerge together, and who share outstanding ability levels. This collective, this 'generation', then experience their careers together, often judged against the achievements projected onto the group at a young age.
Some of these generations match their expectations, some fall horribly short. Take Portugal for example, a classic case.
After winning the World Youth Championship in 1989 and 1991 a side containing the likes of Luis Figo, Rui Costa, and Joao Pinto were expected to propel 'La Selecao das Quinas' to the next level of international competition, perhaps winning the nation's first major tournament, a shared national desire yet to be realised.
It is fair to say that this was one Golden Generation that did not live up to their billing: failing to qualify for France '98, falling at the first hurdle four years later, and then losing the final of the European Championships on home soil against Greece in 2004.
COTE D'IVOIRE'S AFCON RECORD
| | | | | | |
| --- | --- | --- | --- | --- | --- |
| YEAR | POSITION | YEAR | POSITION | YEAR | POSITION |
| 1970 | Fourth place | 1990 | Round 1 | 2002 | Round 1 |
| 1974 | Round 1 | 1992 | Winners | 2006 | Runners-up |
| 1980 | Round 1 | 1994 | Third place | 2008 | Fourth place |
| 1984 | Round 1 | 1996 | Round 1 | 2010 | Quarter-final |
| 1986 | Third place | 1998 | Quarter-final | 2012 | Runners-up |
| 1988 | Round 1 | 2000 | Round 1 | 2013 | Quarter-final |
However, Cote d'Ivoire are every bit their equals in the underwhelming stakes, in fact, one could suggest that the scale of their failure and the drama of their disappointment has made the Elephants, as a national collective, among the most inadequate Golden Generations of all time!
Born of the famed ASEC Academy, the likes of Arthur Boka, Copa Barry, Emmanuel Eboue, the Toure brothers, Gervinho, Didier Konan, Siaka Traore, Didier Zokora, and Romaric have almost all been seeking communal success for over a decade. It had often seemed to me that this collection felt at home as a national side, this was their natural habitat: 'Elephants love reunions. They recognise one another after years and years of separation and greet each other with wild, boisterous joy. There's bellowing and trumpeting, ear flapping and rubbing. Trunks entwine.'
Add to this reunion the prodigal talents of Dider Drogba, and you wonder whether we should now be talking about the greatest African national side of all time.
They enjoyed the highs of the nation's first World Cup qualification together, but when the obituaries are written I imagine that the hand of history will ultimately overlook those successes at the expense of their glorious failures within the continental context.
Since 2004, when the team did not qualify, they have been twice eliminated in the quarter-finals, once in the semi-final, and twice have been defeated finalists, this is despite arguably being favourites on every occasion but one.
In 2006 they lost to Egypt on penalties before a partisan crowd in Cairo; in the semi-finals in 2008 they were demolished by the same opposition, going down 4-1. It was in 2010 when attention began to turn to the players' mental state, as a dramatic struggle with Algeria in Cabinda was snatched from their grasp by a 92nd minute Madjid Bougherra equaliser, before Hameur Bouazza struck 2 minutes into extra time – it was a blow from which the side never recovered.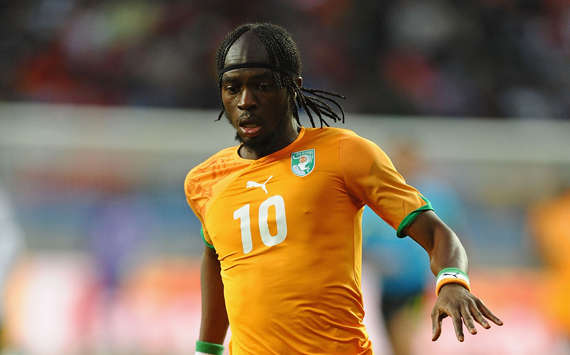 Cote d'Ivoire star | Gervinho will be looking to future Afcon competitions
Few who witnessed the side's capitulation in last year's final could ever forget the hysterics and the emotion that accompanied their most dramatic unravelling. It was pertinent that their greatest failure came from the penalty spot, the sport's pressure point, where the spotlight exposes even the tiniest chink in one's confidence or one's composure.
That fateful day saw a hat-trick of missed efforts, as Didier Drogba, Kolo Toure, and Gervinho withered beneath the Libreville sky.
While the players involved have enough individual and club honours to ensure a celebrated dotage, I cannot help but imagine that their failure to profit from their would-be decade of dominance at the continental high table will leave an open wound for so many of these superstars.
'They say that somewhere in Africa the Elephants have a secret grave where they go to lie down, unburden their wrinkled grey bodies, and soar away, light spirits at the end.'
The Golden Generation departs.