DEBATE
By James Ezimoha & Solace Chukwu
Following his brace against West Ham United over the weekend, calls for Peter Odemwingie to return to the national side will increase like never before. The veteran's excellent form threatens to bring another divisive issue before Stephen Keshi ahead of the World Cup.
In this feature, two of Goal Nigeria's finest debate whether a return for the former West Bromwich Albion forward would represent a wise move for the Big Boss.
Odemwingie Represents Regression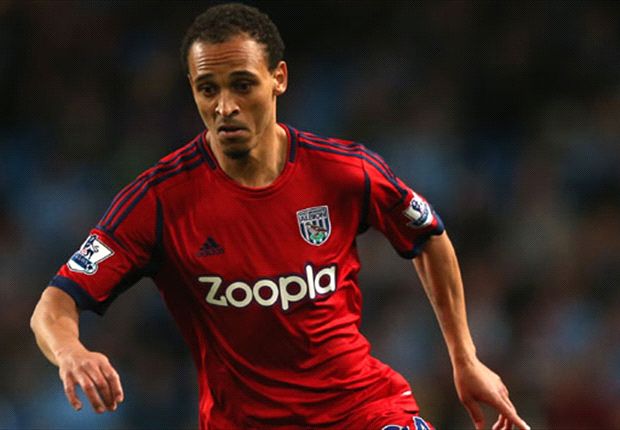 As soon as Peter Osaze Odemwingie dispatched his brace at the weekend against West Ham, we all knew what was coming next.
Many strikers have been known to have an impeccable sense of timing. On this evidence, you cannot say Odemwingie is left out. His goals came on the back of a week which had seen the legendary Jay-Jay Okocha add his voice to the growing lobby of ex-players who seem to assume their opinion on the composition of the Super Eagles' World Cup squad is needful. It was an emphatic statement.
Already, the pro-Odemwingie camp have installed him as a shoo-in for the right-sided attacking position, ahead of erstwhile occupant Ahmed Musa. This is rather short-sighted and reactionary. While there is merit, and it is clear to see that Odemwingie is in reasonably good form, let us not forget under what circumstances he left the national team setup almost two years ago.
A victim of Keshi's cull of disgruntled elements and megalomaniacs in 2012, his 'sour grapes' comments after the Super Eagles' victory at the Africa Cup of Nations in 2013 were petulant and immature. There is some indication that he and the Big Boss have indeed mended fences, but does that then mean that he is to be handed the key to the city?
Talking pure stats, Odemwingie's goals-to-game ratio this season is 0.208, only slightly behind Musa's 0.212, but significantly the CSKA Moscow man has chalked up four times as many assists in only nine more appearances.
Then again, Stephen Keshi has made it a point to emphasise that he is building for the future. The inclusion of Odemwingie would totally go against the ethos of hunger, vigour and freshness that Keshi has made a point of espousing since he took over the team's affairs. Ahmed Musa's game has its flaws, but he puts it all on the line when he wears the shirt. Frankly, none of his kinks will be ironed out by asking him to take a backseat to a returning 'prodigal son'.
Many speak glowingly of experience, and while Odemwingie has clearly accumulated more appearances for the Super Eagles over a long career, it is worth asking: is experience an end or a means?
There is far more to experience than age. Experience is knowing, over the course of many games, what to do at the right time. It is the ability to make decisions in a split second without compromising the team.
At the 2010 World Cup in South Africa, Nigeria lost its first game against Argentina by a lone goal. The best opening for the Super Eagles fell to Odemwingie, who simply had to play a square pass to Obafemi Martins who was wide open. Instead, he could not make up his mind to pass or shoot, and ended up running the ball out of play.
Odemwingie has been a great servant, and in light of his recent performances, should be considered for invitation. However, his place should not be a given.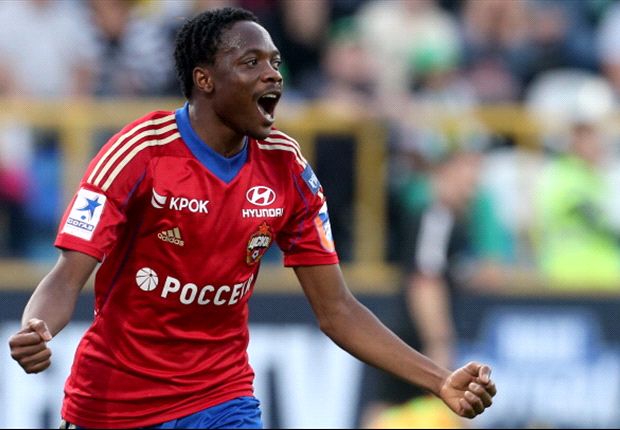 The level of proficiency shown by strikers in front of goal is, without doubt, of great importance to national team coaches ahead of the World Cup in Brazil. After all, to progress in the competition, you have to win matches, and to win matches, you have to score goals—more goals than your opponents. So, no right-thinking coach, with lofty ambitions, such as Nigeria's, will take a player who won't add value—even from the bench—to his team.
Osaze's brace at the weekend has not only expounded the ongoing national debate, which includes the Ike Uche saga and the search for the midfield 'Third Man', but unearthed pertinent questions.
One of such questions is: Is Ahmed Musa more efficient than Osaze Odemwingie?
This one shouldn't take sleep away from our eyes because, really, it shouldn't—it is clear for all to see.
As we all know and appreciate their strengths, one way to determine the fullness or emptiness of this glass (their efficiency) is to ask whose weaknesses are most tolerable?
A Legacy Tarnished
Osaze's ill-advised jibe at Keshi in 2012, which he has apologised for, certainly leaves a bitter taste but the opportunities the World Cup present are more than enough to motivate and put him in the right frame of mind to prove his critics wrong and repair his battered legacy.
Verdict: He can be compulsive at times (perhaps his most poignant weakness) but we can live with that.
Age
The forward is 32 years old but with such instinctive strike from the edge of the box and a superb all-round performance at the weekend, who cares if he is 60?
Verdict: He's a senior player but we can live with it.
A Feeble Alternative
Ahmed Musa's unending compilation and ever-so-fresh catalogue of missed chances does his case no good. If he were a defender, it would have been a different story all together. We cannot afford to put our faith in such impotent and immature character, if our ambitions to reach the semi-finals in Brazil are anything to go by.
Verdict: Musa is not sure enough in front of goal; this is unacceptable.
The Argument of Experience
Solace is absolutely right to say: "there is more to experience than age", and it is the lack of it, thereof, that further nails Musa behind the evergreen Osaze. It is such inexperience that made him flounder against lowly Tahiti in the Confederations Cup, and the very same when he childishly lost possession to Luis Suarez in midfield that led to Diego Forlan's winning goal.
Verdict: His shoddiness would cost us; we cannot live with that.
The facts to prove Osaze's worthiness, not just to reclaim his position in the Super Eagles team, but to replace Ahmed Musa in the starting eleven, are embarrassingly overwhelming.
Putting Musa over Osaze is like a farmer going to work with a blunt axe...he'd certainly live to recount and regret his decision, even in old age.
Osaze means God chooses…Keshi will be wise not to reject!