A look at why John Obi Mikel was wrongly overlooked for the CAF Player of the Year award, and why Yaya Toure was undeserving of the honour
ANALYSIS
By Daniel Ikemba
This article is a response to Ed Dove's editorial published by Goal Nigeria on January 10. Dove supported the decision to name Yaya Toure Africa's Footballer of the Year. He said "the Manchester City man is truly the continent's stand out performer."
I unreservedly disagree with Dove.
I have listened to football followers discuss the FIFA Ballon d'Or and CAF Footballer of the Year. It seems many fans and pundits do not understand exactly what these awards recognize. Many believe that these awards acknowledge "the best player" however, this is incorrect. The award recognizes performance during a specific period, rather than players' abilities. So, when the AFY is awarded for 2013, the recipient is being recognized for performance during the specific year: 2013.
In his article, Dove reasoned that "if the award is to recognize the most successful or most influential performer of the year, then [John Obi] Mikel should feel disappointed to have missed out..." However, Dove stated that the award, "is to recognize Africa's finest player; [and] it becomes hard to look too far beyond Yaya."
Dove needs to clarify and explain the criteria for determining the "finest player?"
Is the 'finest player" determined based on performances or is it determined based on the player's name and his perceived talent? If it is the latter, dare I say Mohammed Salah (Egypt/Basel) should have been nominated for the award! I heard 'they' call him the 'Egyptian Messi'!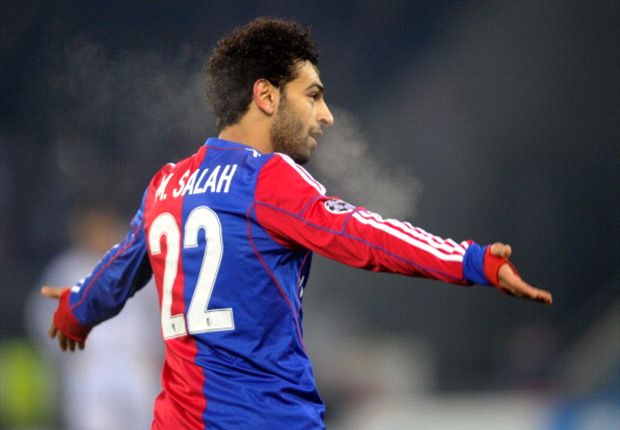 Salah: The Egyptian Messi
Dove defended his aforementioned statement by stating that "the Ivorian may not have been at his best over 2013…, but he remains Africa's standout talent. He is the player capable of performing like no other, of dominating contests like no other and of performing more consistently than any other."
One reads that statement and finds it laden with unbridled subjectivity. Apparently, Toure CAN dominate, he CAN perform, he CAN, he CAN, he CAN! However, I challenge Dove to tell us what Toure DID! Do we hand out awards for what footballers CAN do? Or are awards handed out to recognize what was ACTUALLY DONE? Again, Salah CAN perform, CAN dominate and he is the 'Egyptian Messi!' Why not recognize him for his 'CANs?'
Consequently, I believe Toure did not deserve the award.
In January, 2013, Toure did not distinguish himself at the Cup of Nations. In fact, Dove agreed that "Toure performed…beneath a haze of indifference, unable to get a grip on [his] myriad of abilities." Back in Manchester, Toure did not perform in the Champions League, as his team was knocked out in the first stage. In the League, Toure failed to perform, as City struggled to compete against a poor Manchester United. In the summer, Toure missed out on the Confederations Cup.
I must concede, however, that Toure was great for City between August and December. In fact, he led City to dominate in both the League and the CL. However, the APOTY award must recognize the best performance throughout the calendar year and not a great half-year performance.
Mikel: In contrast to Toure, I believe Mikel was outstanding over the last calendar year.
In Janury, Mikel was fantastic for Nigeria at the AFCON. Dove agrees: Unlike Toure, Mikel "was a majestic influence. He continued his form of the tournament and dictated play for the Super Eagles, inspiring those around him and driving his team forward. He was the creative heartbeat of the side and was a key man." Mikel returned to Chelsea, and won a European title, the Europa League.
At the Confederations Cup, while Nigeria was knocked out in the first round, Mikel dominated, controlled games and put up fantastic performances against Uruguay and world champions, Spain.
Dove reasoned that the protest against Toure is because: "based on achievement, based on honours, Mikel should have been CAF's champion." This is incorrect. Those arguing that Mikel deserved the award aren't arguing based on the titles won. They are arguing based on the performances that won those titles. After all, Victor Moses won the same titles Mikel won; yet, no one has argued that Moses deserves to be APOTY ahead of Toure.
Vincent Enyeama: Enyeama's omission from the three finalists was shocking.
Not only should he be one of the finalists, he should have been a serious contender to win the award. Enyeama was a standout performer in 2013. In January, he captained Nigeria to the ANC title with fantastic performances.
In the second half of 2013, Enyeama was magnificent and unparalleled across European football. He kept eleven consecutive clean sheets in Ligue 1 and was only 114 minutes away from equalling Gaëtan Huard's Ligue 1 record (1,176 minutes). Statistically, Enyeama was the best goalkeeper in Europe's top five leagues in the second half of 2013. He had a save percentage of 87%, more than any other goalkeeper in Europe's elite divisons.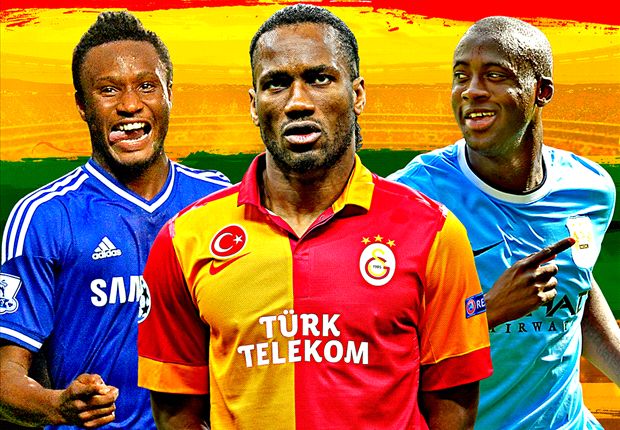 Did Africa choose the wrong man?
The CAF Footballer of the Year Award is not a popularity contest, and neither is it awarded to the football player who CAN perform! It is awarded to the football player who delivered on the day!
Have an opinion about any of our articles? You can send in a rejoinder of not more than 700 words and we will consider it for publishing. Email: nigeriadesk@goal.com