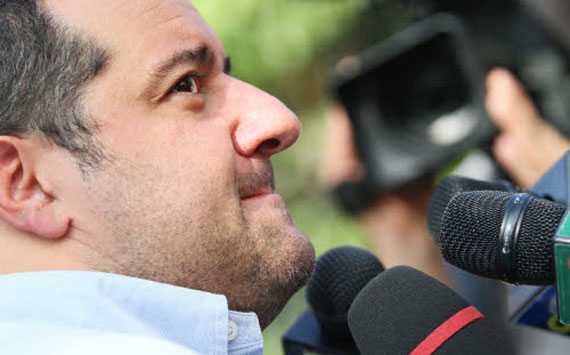 Without fail, deadline day is one filled with insanity as clubs from across the globe panic-buy players in a desperate attempt to reach their goals.
And for Serie A strugglers Pescara, January 31 was no different as they looked to pull off a late move for Pajtim Kasami on loan from Fulham.
However, their attempts were ultimately fruitless. But it was scuppered not by a dispute over wages, fees, or a dodgy knee.
No, the kibosh was put on this deal by a dodgy internet connection at the ATAHotel in Milan, much to the frustration of outspoken (to say the least) agent Mino Raiola.
"There was no connection to finalise deal [with Fulham]? F*** off. You can't do transfers in this s*** hotel," he told
La Gazzetta dello Sport
.
"Problems? I say what I want, to who I want, is that clear? I cannot miss out on deals because the lifts or the internet are broken.
"The regulation states that transfer forms must be filled out via the internet. The documents for the transfer of Kasami to Pescara were not completed in time.
"For us, we reiterate that everything was done in the right way. Why does the market close later abroad? This is bad for Italian football.
"The rules should be changed. For me, all transfers are important, not only those of Balotelli or other big players.
"Working like this is not acceptable. This hotel is absolutely inappropriate."