---

COMMENT
---
The objectives have changed dramatically for
Gary Neville
at
Valencia
. When he took over as coach, the club were still in the Champions League. But by the end of the season, they will now be content to still be in La Liga. That's how bad things have become.
Wednesday's match was Neville's 17th since taking over from Nuno in December and he has won only four. All of those victories have come in the Copa del Rey, but last week's 7-0 loss at Camp Nou meant there would be no happy ending there either. Whether there will be in La Liga remains to be seen.

Nuno had his critics among fans and fell out with some of the players as well. In many ways, Neville is clearing up his mess. However, the Portuguese did lead Valencia to fourth place and a return to the Champions League last season.

Dreams of a repeat have already evaporated this term. Neville saw his side take the lead against the run of play against Barca on Wednesday, only to be pegged back by a late goal from Barca youngster Wilfrid Kaptoum. Not that it really mattered anyway in the grand scheme of things.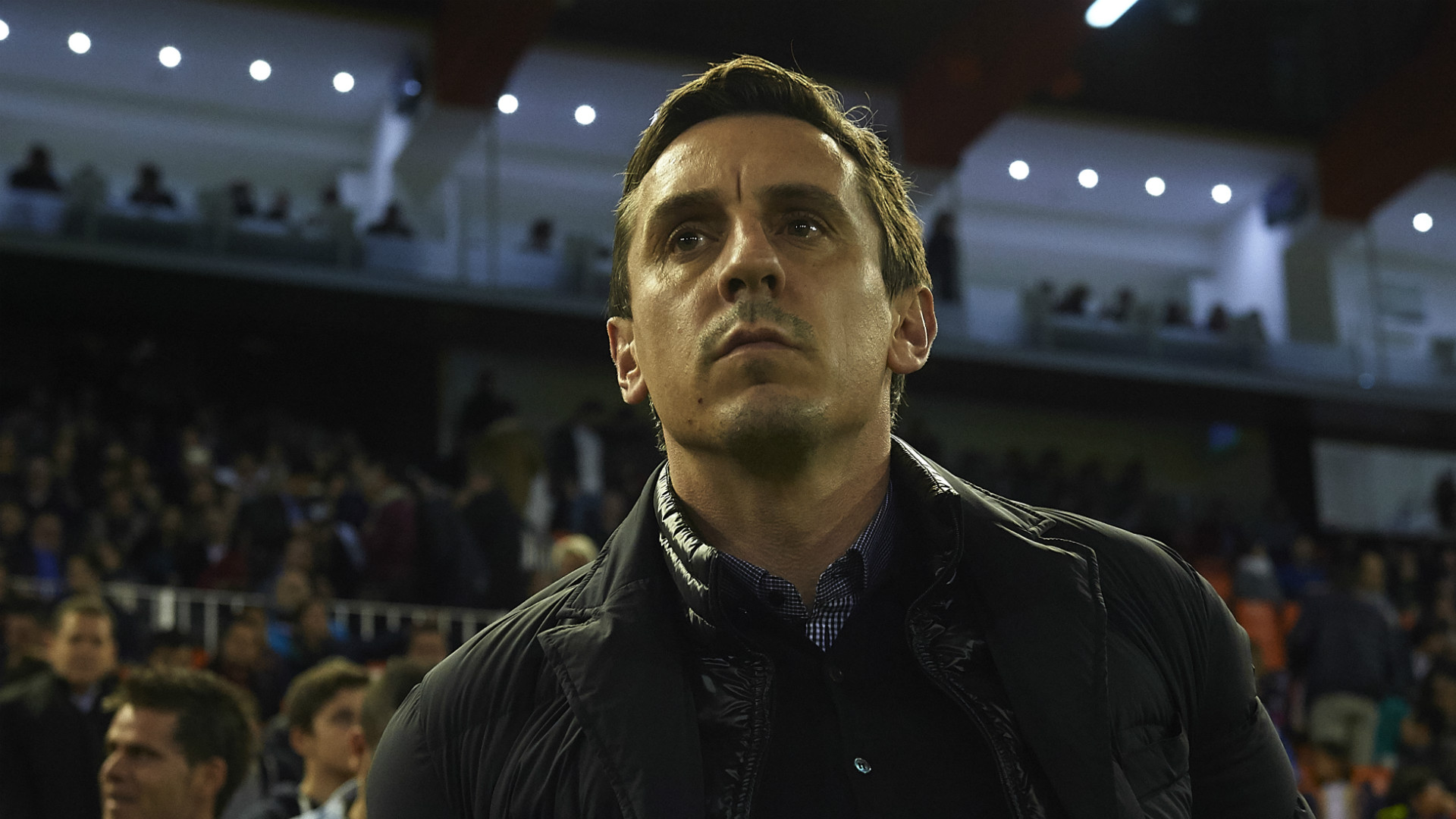 ---
FULL STORY |
Valencia held at home by second string Barca
---
"I thought we deserved to win the game," the 40-year-old said afterwards. And he added: "They weren't the ideal circumstances (after losing the semi-final first leg 7-0), but the players played with dignity."
Dignity is something severely lacking at the club right now. Many supporters stayed away and Mestalla was half empty for this match, while Neville was jeered again by fans outside the stadium. Inside, one banner read: "Go home Gary. New coach please."
At least he didn't laugh in the press conference this time after he was hammered by the Valencia media for his ironic chuckles following his side's defeat to Betis in Seville at the weekend.
"We're preparing for the game against Espanyol," Neville said after the Barca draw. "We know it's hugely important. We're totally focused on Espanyol."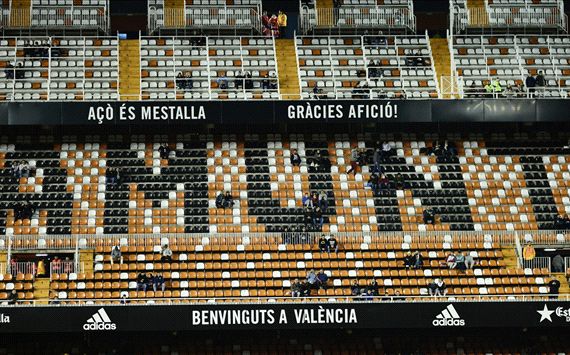 That match at Mestalla on Saturday evening assumes massive importance now against a rival three places and three points below them in the table. And with Espanyol struggling badly of late, there really will be no excuse if his side fail to win in La Liga for the 10th time of asking.
"I want to thank the fans who came tonight," Neville said on Wednesday. "Some didn't and that's their right. But there will be an electric atmosphere on Saturday. Mestalla will be full. We need our supporters on Saturday."
Most of them will realise that too, although many are frustrated that owner Peter Lim rarely shows his face at Mestalla. And if he doesn't, why should they?
Whatever happens, it seems almost impossible that Neville will be coaching in La Liga next season. But with or without him, Valencia's fans will be hoping their team are still playing top-flight football in 2016-17. And some of them are already starting to have their doubts.