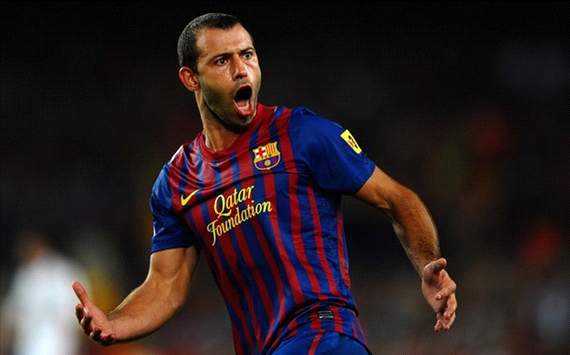 On the eve of the 14th Clasico between
Real Madrid
and
Barcelona
in two years,
Blaugrana
midfielder
Javier Mascherano
has complained of the increased workload and pressure that comes with the clash between the arch-rivals.
The two teams played each other four times in the spring of 2011, twice in the Champions League, once in the league and faced each other in the Copa del Rey final.
Mascherano shared that he does not remember those clashes fondly as he believes they put too much strain on the players.
"Those four Clasicos will never be forgotten. It was terrible for what happened. We played too many times," Mascherano told
El Periodico
.
STEVE MCMANAMAN ON EL CLASICO From comment and analysis to post-match fallout, Goal.com has got all angles covered
The Argentine believes that the two teams know each other so well now that it is difficult to spot a new weakness or spring a surprise for the opposition.
"The more familiar you are, the worse it is - it is harder to find the weaknesses. It will be hard on Sunday."
The former Liverpool player also spoke of his transition from a midfielder to a centre-half and stressed how difficult it is to break into Barcelona's midfield.
"They were the best club in the world having won everything. I came here and finished my first season playing a Champions League final at Wembley against Manchester United. At centre-back!
"I am not Sergio Busquets, to play in the midfield for Barcelona is almost impossible. You need an almost perfect sense of positioning. For some games I can play there, but I always want to play."