---

ANALYSIS
---
Seven games and seven victories, dismantling world superpowers such as Argentina and Uruguay; the latter thrashed 4-1 in Montevideo on Thursday in a historic victory that all but confirmed Brazil's place at Russia 2018.
---

READ MORE:


Seventh Wonder - Press react to Brazil | PQPaulinho - a hero's return | IN STATS: Uruguay 1-4 Brazil
---
The five-time world champions are back – of that there can be little dispute. And right the way back to Edinson Cavani's opening goal for the hosts in the Uruguayan capital, it was the perfect night for perfect coach Tite.
Below, Chevrolt Brasil Global Tour looks back at the major talking points from a famous night at the Centenario Stadium.
---
DOWN, BUT NEVER OUT
---
After clinching six consecutive victories in World Cup qualifying under new boss Tite, the Selecao returned to Conmebol duty for the first time this year in what was set to be their toughest test since the June 2016 dismissal of previous coach Dunga. Uruguay were missing Luis Suarez, but had previously won three of four matches while the Barcelona man was suspended. Moreover, they were won a run of six consecutive home wins, unbeaten in Montevideo since 2009.
Much of the talk back in Brazil centred around the fact that Brazil were yet to go behind under Tite. How would they react? They answered emphatically, roaring back from an early defensive error that saw Cavani win and then convert a penalty. Tite also saw his team combat an intense, high press for the first time, as the entire defensive line (including goalkeeper Alisson) passed their way through onrushing Uruguayans time and again.
---
NEYMARVELOUS
---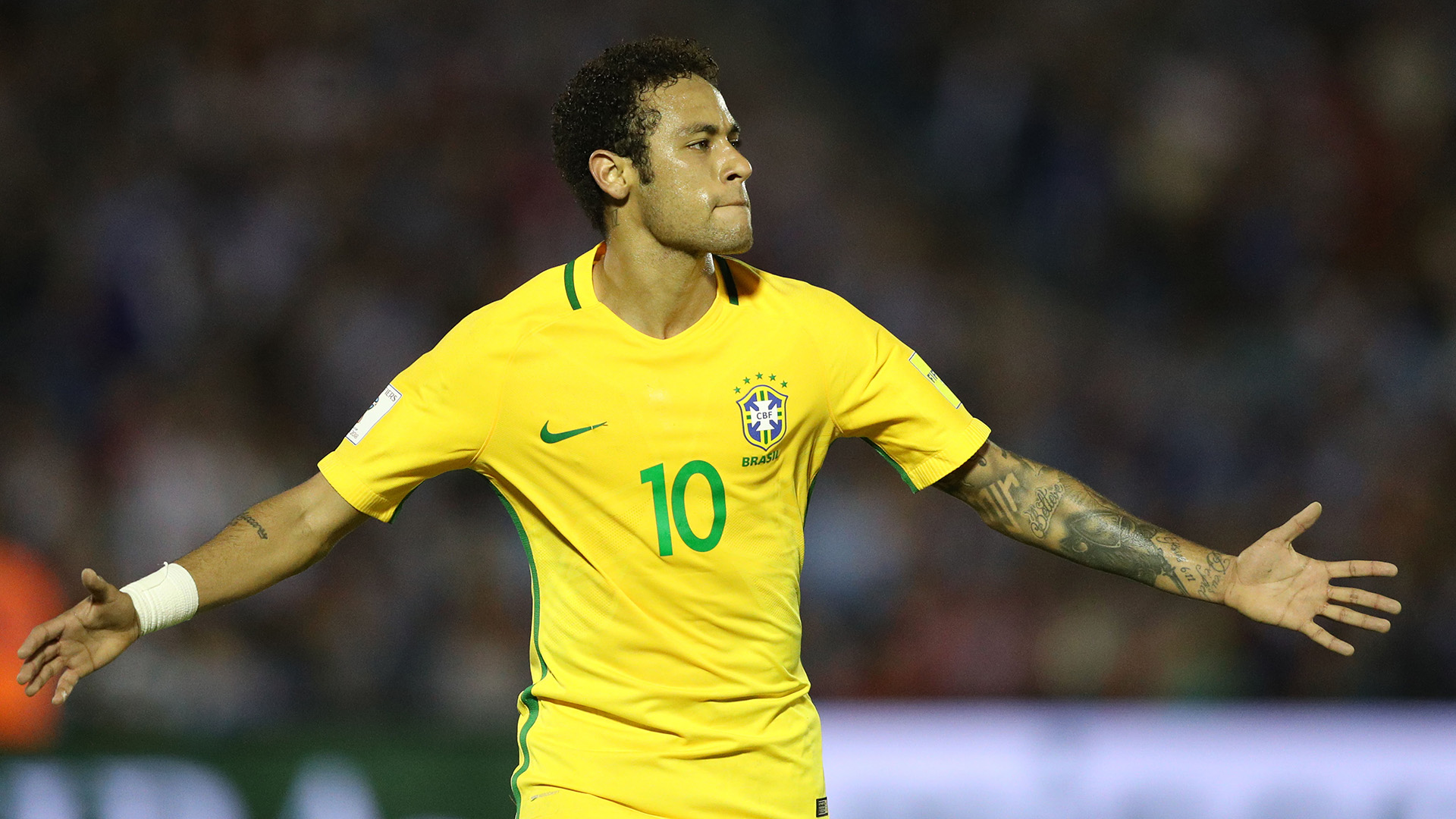 The Brazilian press are asking whether, on current form, there is a better player on the planet? The overwhelming weight of burden appears to have been lifted. In a coherent, cohesive and functional collective, no longer is it simply a case of 'Neymar or bust'. Brazil's star man is electing to take a leading role, actively seeking out responsibility rather than having it simply dumped on his shoulders as those around him falter.
Brazil's equaliser arrived following a series of barnstorming runs down the left wing from Neymar, who drew defenders across before squaring for Paulinho who thumped a spectacular long-range shot past a helpless Martin Silva. The icing on the cake for Ney came with the third goal, which put the game beyond any doubt – a magnificent, chipped finish for his first goal against Uruguay.
---
PQPAULINHO
---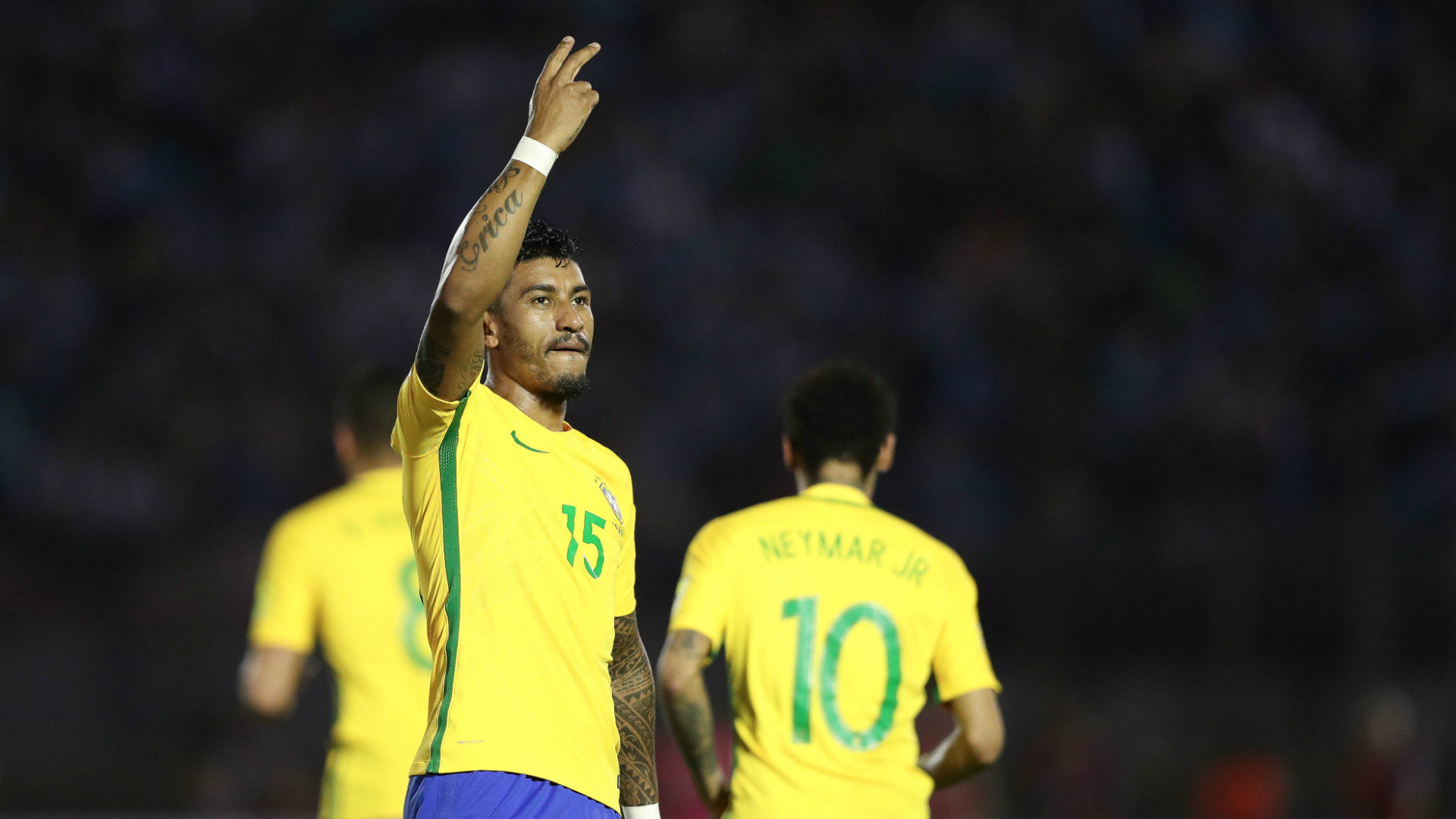 PQPaulinho! It had been a long road back, one that some thought he'd never travel. But what a trip it's been. The former Corinthians man's reawakening went beyond even his own expectations on Thursday as he became the first Brazil international in over half a century to hit a hat-trick against Uruguay.
Tite brought him back to play an all-action role just ahead of Casemiro but even Tite, the man who had overseen the Paulinho's emergence at Corinthians, would likely admit he's been pleasantly surprised at just how good the China-based midfielder has been after ending a near three-year wait for another call-up.
---
MISTER HISTORY
---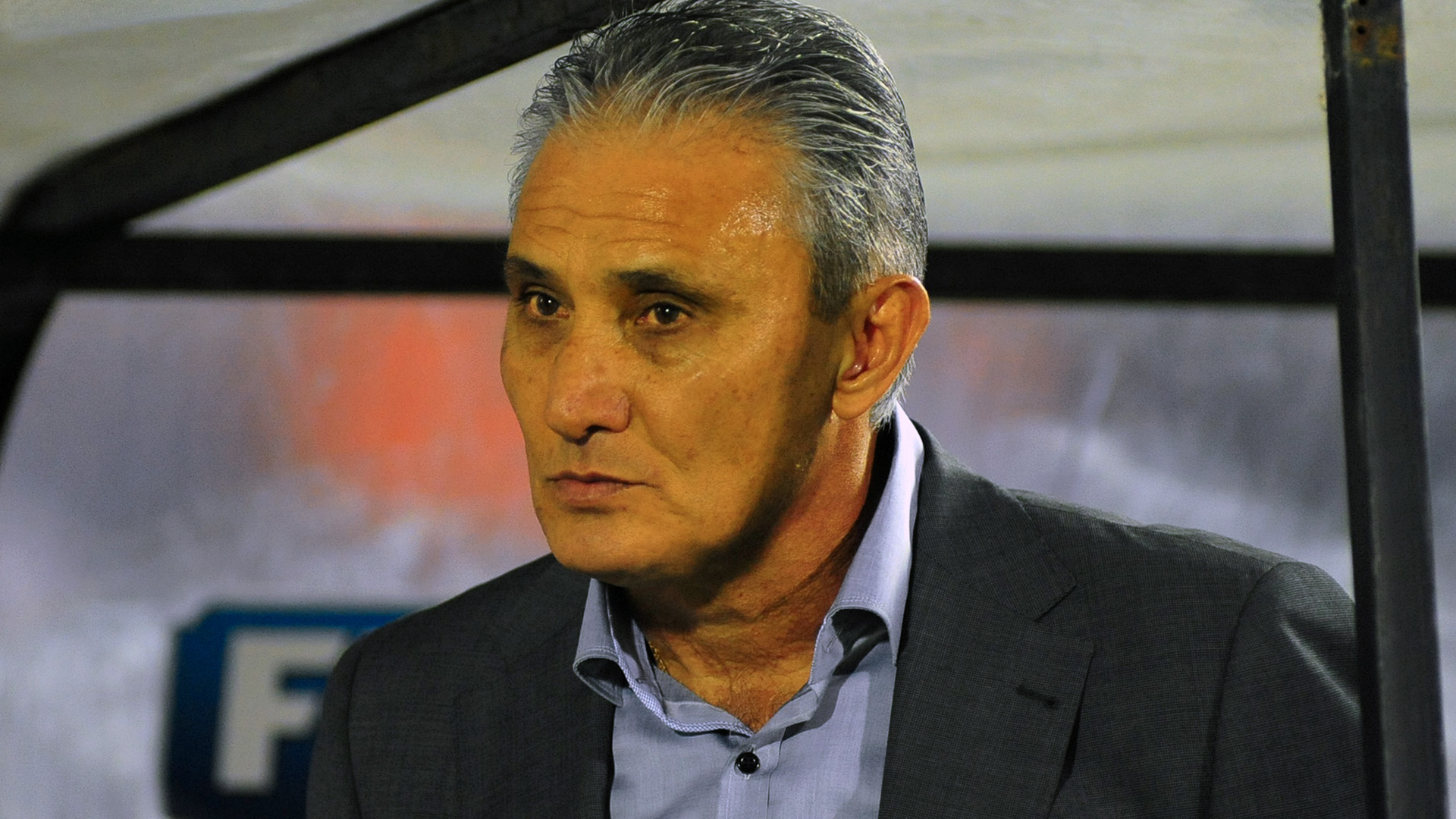 Recorde! That is the word reserved for Tite this week. No Brazil coach had ever led the Selecao to seven consecutive World Cup qualifying victories prior to this week. November's 2-0 victory over Peru had seen Tite match the great Joao Saldanha's feat of six in a row, but now Tite is in a league of his own. And you can add four successive away wins to the record books, too.
To say it's been a dream start would likely be an understatement. Most impressively, each victory has arguably seen the side improve on the last. Tite, however, is playing it all down. "We played well," he said, over and over again, refusing to be tempted into hyperbole. Brazil have been there before, and a coaching staff as competent as this one certainly won't be getting carried away before the big show next year, no matter how good it gets.
---
ALMOST THERE
---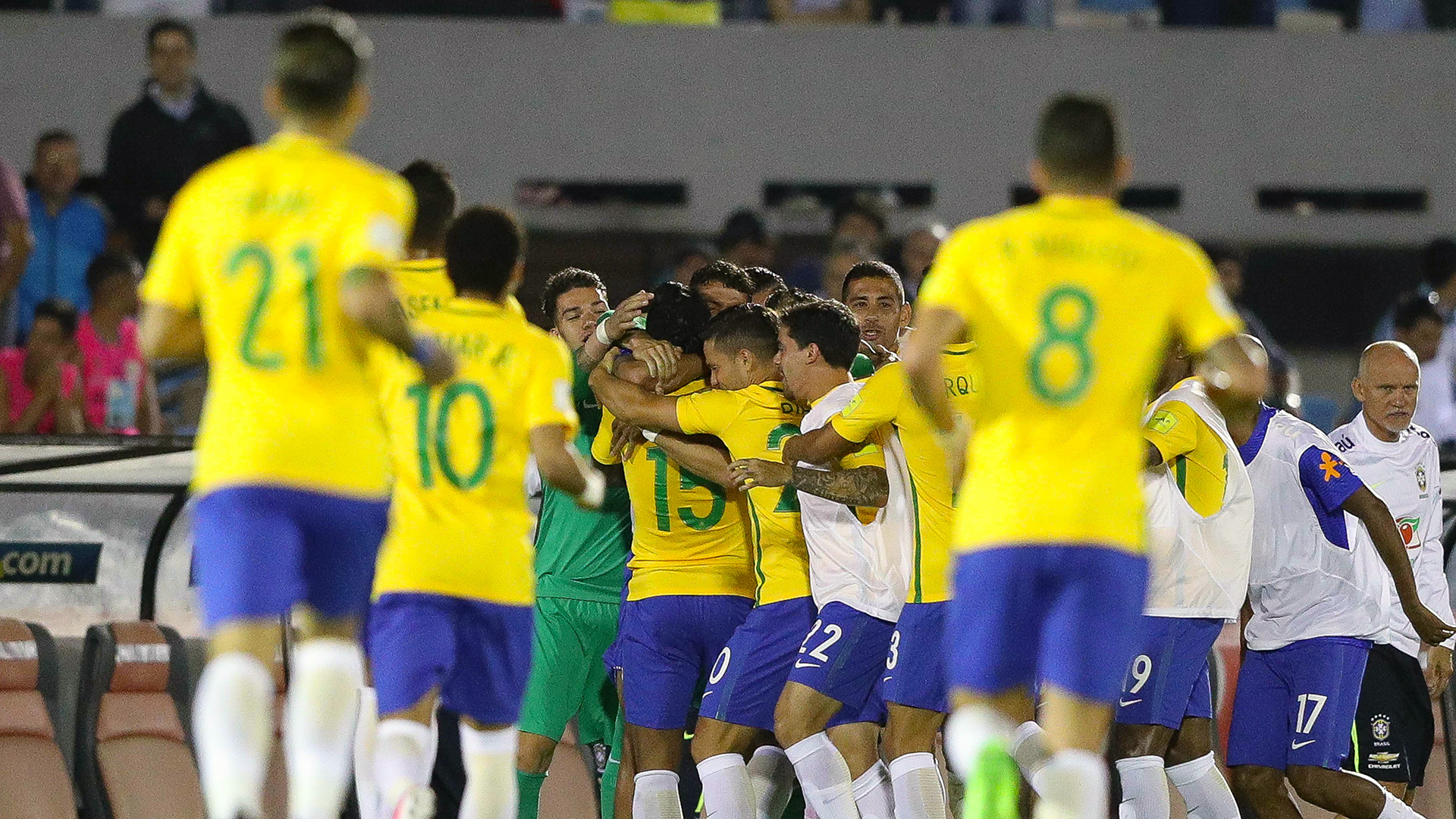 Despite some reports suggesting Brazil had become the first nation to qualify for Russia 2018, they're not quite there yet. However, it would take a remarkable sequence of results to see them fail now. Victory over Paraguay on Tuesday could see them achieve mathematical qualification, should Ecuador and Chile both lose. They may have to wait until August, but it's worth noting no team has ever not qualified from the current format of Conmebol qualifying with Brazil's current total of 30 points.
So it's on to the next one, where there will no doubt plenty of choruses of 'Ole, ole, ole, ole, Tite, TIte!' as the king returns to his old empire, the Corinthians Arena. Paulinho and Renato Augusto will also likely receive huge receptions as Brazil head to the Timao as a big team themselves.