FEATURE
By Olasoji Tolulope

While Nigeria received much praise for some of their showings in Brazil, and for their battling performances against France in the second round, they still fell short of living up to their 'Super' Eagles moniker.
The team's uninspiring outing at the World Cup could perhaps be attributed to different reasons, ranging from the players initial strike before the crucial France encounter, the dismal display of key players, a lack of squad depth or the amateurish decisions made by the coach.

In this feature we run down some of the things that went wrong in Brazil.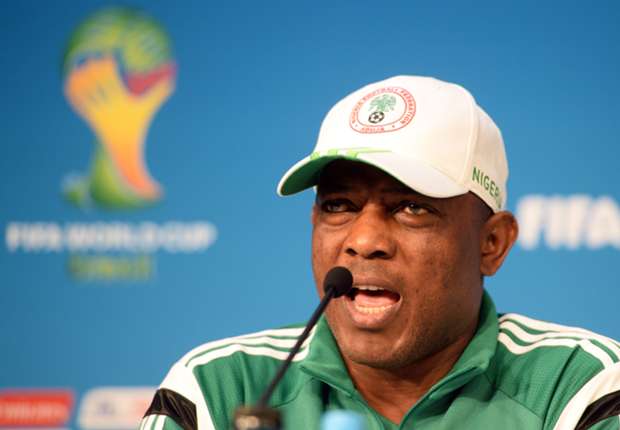 Keshi | "Amateurish Decisions"?

Financial Wranglings and Administrative Distractions
Greece taught their African counterparts a lesson after refusing to accept match bonus presented by their president, suggesting it being used for the development of a standard training centre instead. What cannot be overemphasised here is the fact the decision was taken after their transparent and uncanny Football Association presented their aforementioned bonuses to them. 

This is not a purely Nigerian problem, various African Football Associations also played a big part in the exit of their respective football teams. Ghana, Cameroon and Nigeria were the major casualties. The Indomitable Lions had appearance fee issues even before the kick-off of their forgettable tournament. In Nigeria and Ghana's case, both were involved in disputes before their crucial matches against France and Portugal respectively, which eventually, arguably cost their progression in Brazil. 

This was not the first time that the performance of African teams at a major tournament has been severely compromised. Even last summer, ahead of the 2013 Confederations Cup, Nigeria fans were reminded, all too vividly, of the ongoing tensions between federation and team. 

Ignoring the outcry of patriotism, even the best earners of the game get lucrative amounts as appearance fees, a good example is the proposed $720,000-per-player offered by the Spanish Football Federation should La Roja retain their World Cup trophy.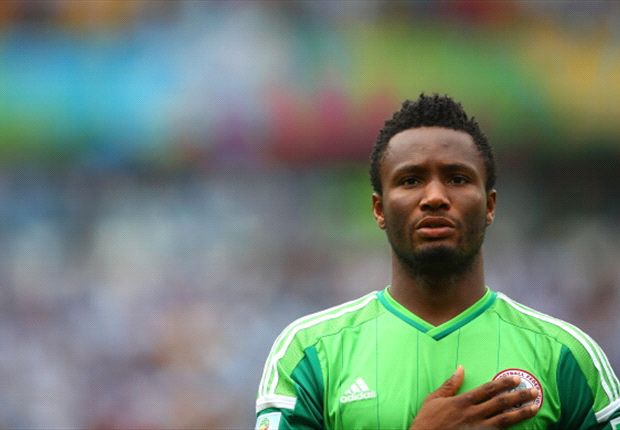 Mikel | Consistent Underperformance

An Over-reliance on Under-performers 
The performances of key players in Brazil were the most disheartening aspect of Nigeria's World Cup campaign. Despite concerns ahead of the tournament, Stephen Keshi failed to assess adequate replacements for John Obi Mikel and Victor Moses. 

The Eagles' two star men against France were acknowledged for the wrong reasons and performed on a lower wavelength to the team. With Mikel constantly dispossessed and overrun by energetic French midfielder and eventual goal-scorer, Paul Pogba, Victor Moses cut a frustrating figure as his obvious theatrics was constantly overlooked by the referee.

His inadequacies only reminded us of the qualities of the injured Michael Babatunde. Disappointing and inactive seasons eventually took a toll on them and ultimately Nigeria's outing. 

Squad Depth 
Substitutes have been hugely effective in the World Cup so far.

With coaches tactically outsmarting each other at the tournament, they tend to plunge deep into their squad for options to settle and/or win games and it works effectively based on the depth and quality of their personnel options. 

Memphis Depay (Netherlands), Admir Mehmedi, Haris Seferovic (Switzerland), Marouane Fellaini, Divock Origi and, recently, Romelu Lukaku (Belgium) are players who have won games for their teams from the bench with their impact and goals. 
Keshi's initial bewildering choices obviously left him with his starting XI and other few good options on the bench. 
This was in stark contrast with his French counterpart as they had quality written all over their squad. The introduction of Antoine Griezmann and Gabriel Reuben for France and Nigeria respectively after the injury to midfield livewire Ogenyi Onazi made the difference as the Super Eagles were sent packing.



Ameobi in reserve | The best Nigeria have?

Analytically, Griezmann coming off a stellar season at Spanish outfit Real Sociedad and Reuben, whose season at Belgian club Waasland was nothing to write about, had contrasting effects on the game. 

Keshi's substitutions throughout the tournament were occasionally sensible, but rarely inspired and on no occasion changed the game. To what extent was this due to the manger's lack of tactical nous, and to what extent was it dictated by Keshi's poor squad selection decisions?

If the Big Boss continues as the handler of the Eagles of Nigeria, he should understand that it takes more than a good starting squad and incompetent alternatives to make an impact at a tournament of this magnitude. 

The NFF's financial incompetence, an over-reliance on uncertainty, a lack of squad depth and the bewildering decision-making by the coach worked perfectly in a combined devastation to stall Nigeria's campaign.
There are lessons to learn for Keshi, or whoever takes his place.


EDITOR'S NOTE: Guest articles are not the opinion of Goal. Contributions not less than 700 words can be sent in via nigeriadesk@goal.com. They will be edited for clarity