FEATURE
By Sunday Adedipe
Chelsea's winter purchase of Nemanja Matic has restricted John Obi Mikel to a bit-part role in the Blues' team. Once again the perennial cliché of how Jose Mourinho destroyed the Nigerian's attacking instincts in 2006 has come to fore.
The irony of the matter however is the fact that Matic himself was purchased as an attacking midfielder when he initially joined in 2009, but after two league appearances in two years, he switched to Benfica where he was utilised as a defensive midfielder because of his physical qualities. Three years later, Chelsea had to spend a lot to bring him back to replace Mikel.
Much has being said about Mikel's creative instincts at age grade level, but a logical review of his performances would showcase a player that controlled Nigeria's midfield in the mould of Xabi Alonso.
An example was the late withdrawal of Mikel when Nigeria was up by a goal against South Korea at the World Youth Championship in 2005. The team lost their balance, and eventually lost the match by conceding two late goals. His return to the team ensured more disciplined midfield performances that almost won the trophy for Nigeria.
Advocates of Mikel's 'suppressed attacking instinct' don't realise that he managed only one goal at that level, which was a penalty he scored against Switzerland after having his initial effort saved. This fact indicates how, despite his qualities, Mikel was never really the conventional Number 10 people wanted to replace the then-retiring Jay-Jay Okocha. Even at the youth level his best qualities were his architectural building of attacks, deep-lying midfield control, and a good knowledge of reading the game resulting in well-timed tackles and markings.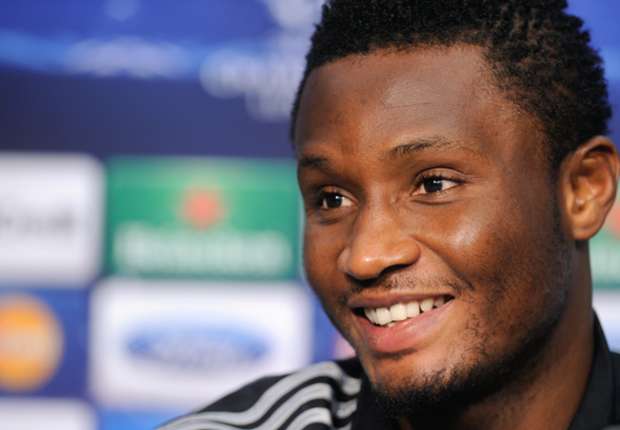 Mikel | Never Okocha
Despite being the initial option for Sir Alex Ferguson, it is Michael Carrick who has gone on to excel in a deep-lying role at Manchester United. Mikel hasn't managed the kind of controlled midfield play at Chelsea and yet still, advocates expect Mikel to have played as a creative midfielder if he had signed for the Old Trafford outfit, also neglecting the obscure careers of other African players that played for the Red Devils. The likes of Eric Djemba-Djemba, Manucho Goncalves and Mame Biram Diouf have all tried and failed to make an impact at United.
This is not an attempt to berate Mikel's attacking qualities, but during the tenures of seven managers at Chelsea, he has largely featured in the holding role. Only Mourinho and Rafael Benitez really encouraged Mikel to venture further than the centre of the field.
Largely, his Chelsea career has been spent covering for the other midfielders and protecting the defence. Previous national team managers tried to utilise him as an attacking midfielder, but they all failed until Stephen Keshi gave him deeper role in the middle. This encouraged the wingers to take the responsibilities for attacks, while simultaneously allowing space for Mikel to execute his penetrating passes and occasionally burst forward.
When Mourinho was asked about his prodigy being utilised in a defensive midfield role during his first spell at Chelsea, he replied "that is probably the position he is best suited for." That statement is enough proof of halting the debate that has lasted ever since.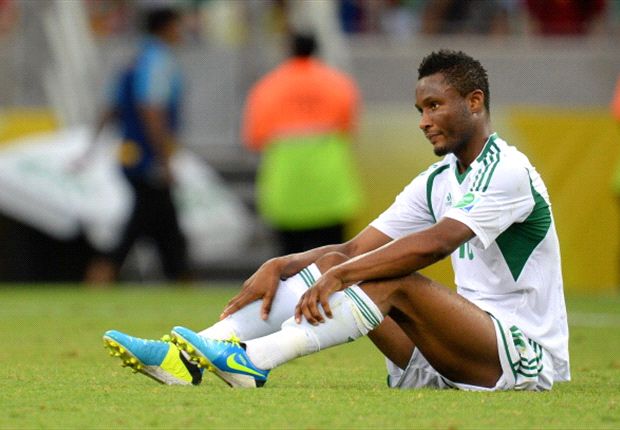 Frustrations | Will they continue for Mikel, or can he find a role for himself?
Mourinho, a manager known for his 'results first' approach to football, has had success from all his teams by utilising players who probably would have being discarded by other managers. Michael Essien, for example, played at right back occasionally for Chelsea, Samuel Eto'o was utilised in a right midfield role at Inter Milan, while under him, right-back Sergio Ramos thrived in the heart of defence. Frank Lampard's current relocation in the heart of midfield is also a result of Mourinho's tinkering with player's natural positions, so too Cesar Azpilicueta's reinvention as a left-back.
Needless to say, all of Mikel's goals for Chelsea came during the Mourinho Era and his 'one-on-one' goal against Uruguay might have been unheard of under previous Nigerian managers. Under both Mourinho and Keshi, it is fair to assume, Mikel is playing under bosses who know how to get the best out of him.
Mikel has three basic options moving forward. He either moves to a club suited to his qualities, or he waits, patiently, to be appreciated at Chelsea, or, finally, he could adapt his game to suit the needs of his present club side. A contemporary example is Yaya Toure, but, considering Mikel lacks the Manchester City man's mobility, it's hard to see this kind of reinvention.
Ultimately, Mikel needs to play to his strengths. If he can make a success of the rest of his career, marshalling the midfield with calmness and brains, rather than brawn, and if he can escape the eternal comparison with the Mikel myth, then Super Eagles fans might be able to celebrate one of their finest sons.
EDITOR'S NOTE: Guest articles are not the opinion of Goal. Contributions not less than 700 words can be sent in via nigeriadesk@goal.com. They will be edited for clarity