ANALYSIS

By Babajide Alaka | Deputy Editor
Just days after conquering Africa for the third time, the
Super Eagles
were brought down to earth by the gutsy Harambee Stars of
Kenya
, and save for a 93rd minute equaliser from Nnamdi Oduamadi, the Dennis Oliech-led team almost produced the shock result of the third round of qualifiers in Africa for the 2014 Fifa World Cup last Saturday.
Goal.com looks at five things that Stephen Keshi will have learnt against Kenya.
THE EAGLES DO NOT PLAY WELL WHEN THEY CONCEDE FIRST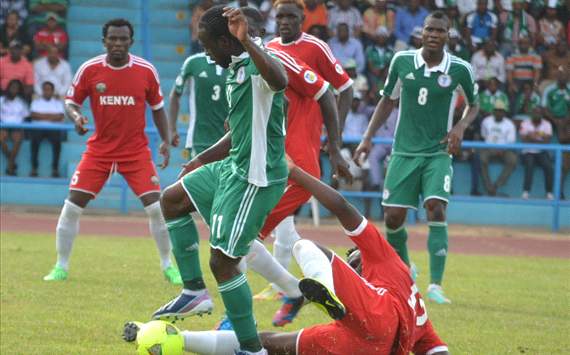 Throughout the Nations Cup in South Africa, the Eagles never conceded the first goal. This was a scenario that football purists wanted to experience with the team to see the reaction – whether against a better team or one that has decided to pack the bus.
We witnessed that scenario on Saturday in Calabar and it was not a pleasant experience as all match plans went flying out of the window as the Kenyans scored with their only shot on target.
Before the goal, the Eagles were in complete control but not threatening the goal of the Kenyans. However, after Francis Kahata's curling effort nestled in Vincent Enyeama's net, it became everyone for himself. From that point it all went awry as we could not then fathom whether Mikel was the most advanced midfielder as he completely left his post-goal position to advance and search for goals.
So, what happened? Interpretation of a match plan and the carrying out whether you are leading or looking for the equaliser is the mark of any great team – this draw should tell Keshi that he still has a long way to go before the Super Eagles are really super again on the world stage.
GIVE MARTINS ONE MORE CHANCE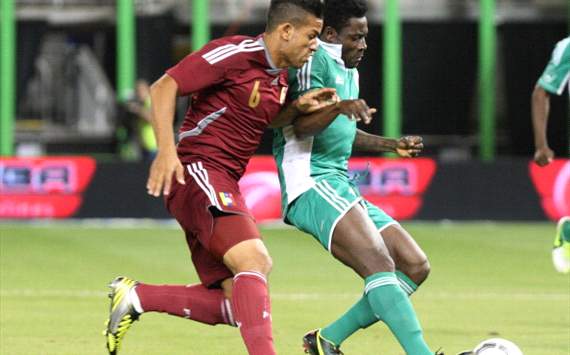 What is wrong with
Obafemi Martins
in the green jersey of Nigeria over the last two matches he has played in?
It seems his heart is no more in playing for the country as performances have been largely lethargic. But it could be that there was no space behind the Kenyan defence last Saturday as they played a massed rank against the expected onslaught.
On a more benign occasion with the opposing team trying hard to play offensive type football, the new Seattle Sounders striker may have the green grass that will give him the leeway to be potent.
What Martins' performance has said is that he will be necessary when we play away games and will advise Coach Keshi to give him one more chance to come good because as they always say – 'form is temporary but class is permanent.' Martins cannot have lost all his marbles just yet – he is only 28!
THE NEW ADDITIONS LOOK GOOD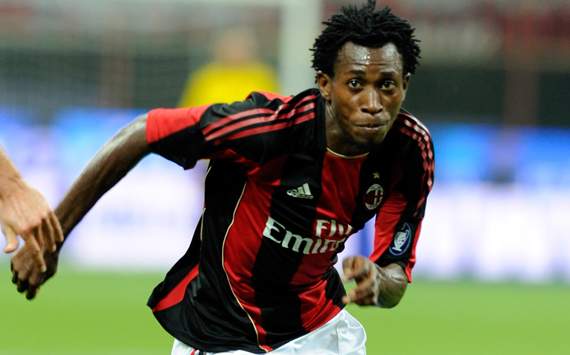 Nnamdi Oduamadi
, the Varese midfielder was a God-send on Sunday as he came on for the Eagles to rescue a tie that was all lost with five minutes of extra time.
Before he scored he had made some moves down the right though the full repertoire of his skills could not be displayed as the team was in such dire straits.
Popularly called 'Robinho' for his love of step overs, he can move on from his impact goal to become a key member of the squad as the Eagles still need more winners in his mould – people that will do the inconceivable at the most unexpected time.
Though we have to say that
John Ogu's
physique was a lovely surprise – it reminded one of how that team of 1994 looked like bullies on the pitch.
EAGLES HAVE TO BEAT EITHER NAMIBIA OR KENYA ON THE ROAD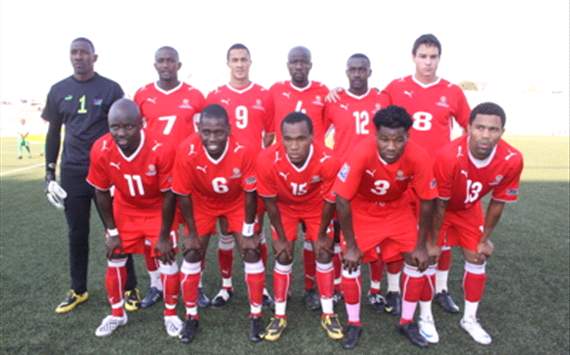 With both Malawi and Nigeria sharing the top spot in Group F, it now behoves on Stephen Keshi and his team to earn three points on the road against either Kenya or Namibia. Because of ego, I would have wanted the Eagles to beat Kenya in the reverse fixture in June.
What with all the
Twitter war
that preceded the clash in Calabar and the chest thumping that must have ensued in Nairobi and Kasarani when the Harambee Stars actually scored and seemed to be running away with an unlikely win.
But that was just a draw and still the Stars are yet to get one over their perennial conquerors. That draw on Saturday was just the third time that Kenya will take a point off the Eagles in 14 confrontations. All the others have been losses.
So for the Eagles to assert their superiority over the Harambee in June so that Nigerians can dance the
Galala
will not be a bad idea at all but the players must be prepared to withstand all provocations because it has to be said – the Kenyans will be out for their pound of flesh. Our pound of flesh will be to deny them theirs.
NO MORE MINNOWS IN FOOTBALL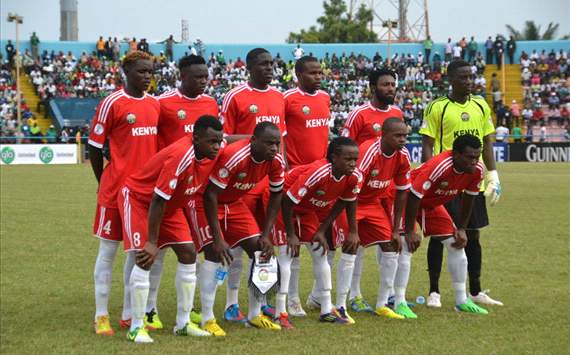 It happened also to Spain last week Friday as they were held 1-1 at home by Finland though they scored first and Tanzania beat Morocco on Sunday so the Eagles' escape by the skin of their teeth against Kenya has some shadow of rejoicing in it.
Though what normally happens is that the Eagles now have a better chance of beating the same Kenyan team at home as they will not be as cautious as their fans egg them on.
So the draw that came in the last minute says something of the team and their coach – they will fight to the last to earn something. A good trait to possess when you are trying to build a winning psyche into a team that is in its formative stages.
So let no one bring up the idea or even think it that the coach needs to be changed – these things happen and if it can happen to Spain and Del Bosque is still sitting pretty on his chair then let all war mongers, wherever they may be sheath their swords – there is bigger fish ahead to fry.
Follow Babajide Alaka on