DEBATE
By James Ezimoha & Solace Chukwu

Stoke City made Victor Moses their sixth signing of the summer when he joined on a season-long loan deal from Chelsea.

This is the second consecutive campaign that the Super Eagles forward has been sent away from Stamford Bridge. Last time, things stalled at Liverpool as Moses found himself on the peripheries of the side.

Will he encounter similar problems this time around or, after a year in the wilderness, has the former Crystal Palace and Wigan Athletic man finally found an environment in which he can thrive?

Join two of Goal Nigeria's finest as they debate the merits of the move.

In the aftermath of last season's fruitless adventure with Liverpool, and the lingering doubts surrounding his relevance at Stamford Bride, Victor Moses's next move was expected to be considered cautiously.

And Stoke City seems to be the perfect destination.

Despite interests and rumors of interests from the likes of Aston Villa and Everton, remolding the winger's confidence, which was sapped out by sitting on Brendan Rodgers's bench for most of last season, was always going to be a tasking job; but who else but the Potters can be trusted with such delicate piece of work?

Mark Hughes has painstakingly overseen the miraculous transformation of a Stoke side once revered for their gawky brand of football, to one capable of sending fans on their feet with their attractive, forward-flowing style.

Assuredly, his recent signings could only make them better following last season's impressive run when they finished 9th on the log.

The addition of Moses and former Barcelona wonderkid Bojan Krkic to the existing crop of forward-thinking players makes the project worth believing in.

Osaze Odemwingie's resurgence under Hughes is a clear indication that there is hope for Moses at the Britannia Stadium.

Career-wise, the 33-year-old was pegged between the devil and the deep blue sea following his nightmarish episode at West Bromwich Albion. However, things blossomed for him again after joining Hughes's revolution at Stoke (following another brief but frustrating spell at Cardiff).

Eventually, with five goals to his name and a string of brilliant performances, he made it to the World Cup where he helped Nigeria reach the Last 16.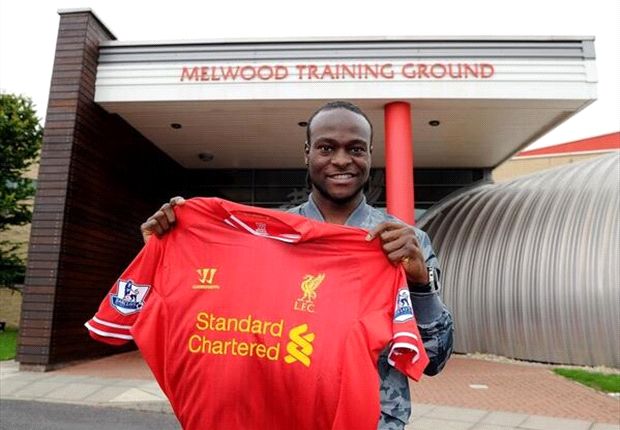 No more false dawns for this Super Eagle...

When Chelsea splashed out around £9 million for the former Wigan star, they knew exactly what they were paying for: a young talented forward to ease the burden on the already-made superstars.
Though he showed flashes of brilliance in his first and only campaign with the Blues, especially in the Europa League triumph where he scored four goals, it has taken one whole season of frustration on Merseyside for the young forward to realise a simple truth: he's not quite up there yet.

The high-handed ambition to feature week-in week-out for a top-four side—as was his goal prior joining the Reds—obviously comes with an enormous demand to perform consistently at the top level.

This, I'm afraid, is not the case, yet, for our dear 'messiah'.

At 23, Moses needs to be playing regular football; that, without an egregious weight of expectation.

With modest expectations at Stoke, under the guidance of a manager who has the luxury to give youth a chance, Moses is bound to excel and, most importantly, rediscover the Midas touch which once saw him grab headlines for the right reasons.
Follow James Ezimoha on

Victor Moses's career has been on the slide for the past year or so now. The promise of the 2012/2013 season, in which his contributions played a large part in Chelsea's run to Europa League glory, is now largely forgotten. It is a tired echo; the remembering of a dream that constantly eludes till it dissolves and is lost forever.

In such circumstances, it is almost too convenient to conclude that any move away is the right one. Indeed, this was the same reasoning that led many to applaud a similar move at this stage last season: a year-long loan to Merseyside.

It was the common expectation that he would complete a front trio of Luis Suarez and Daniel Sturridge, but after failing to assert himself, he lost his place to a resurgent Raheem Sterling. The beginning of the end to his Anfield adventure.

A move to Stoke seems to offer him a chance at redemption, an opportunity to remedy the initial error that was the move to Chelsea from Wigan. It seemed a dream transfer at the time, but Wigan chairman David Whelan expressed his reservations.

"He's (Roberto Martinez, Wigan manager at the time) looked after him (Moses) in every single day in training, making sure he does the right things. But these lads are being told one thing now, time and time again: listen to your agent, not the manager," said Whelan, speaking to the Wigan Evening Post.

"If he gets the move to Chelsea, will he get to play in the first team every week?"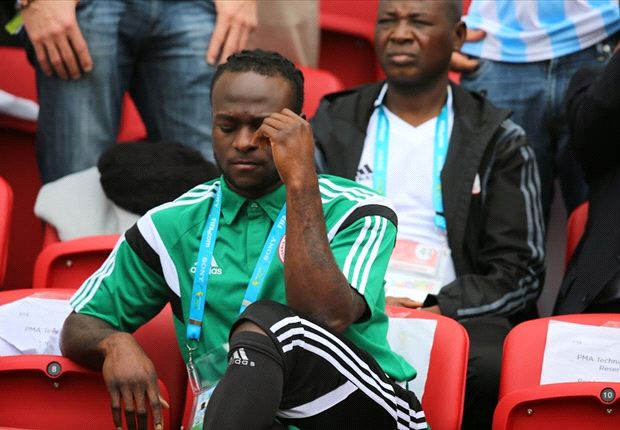 Things can't get much worse...

Whelan was obviously hurt at losing Moses, but his words seem almost prophetic in hindsight. Once the toast of England, Moses finds himself at Stoke trying to re-launch his career.
However, this offers no guarantees. As noted in a previous article, Moses does not seem one with the mental grit to succeed at the topmost level. Talent is great and all, but he does not do well when he has to fight for his place.

What he needs is a niche, and the Brittania Stadium will not offer him that. Assuming a 4-2-3-1, he finds himself in competition for a spot on the flanks with the likes of countryman Peter Odemwingie and new signing Bojan Krkic, as well as the silky Austrian Marko Arnautovic and at a stretch, Mame Biram Diouf.

This Stoke is an upwardly mobile one, with manager Mark Hughes looking to break the glass ceiling of the midtable. Hardly the sort of environment for Victor Moses to find his comfort zone. It is also clear to everyone that his Chelsea career is over; surely he would have been better served with a permanent move to a club like Aston Villa or even newly-promoted QPR.

Moses is in a spiral and needed a reboot, but this move smacks of clutching at straws.
Follow Solace Chukwu on



Is the Stoke move a good one for Victor Moses? Comment below and let us know.