FEATURE
By Olakunle Fayiga

It's been a fairly mixed start to the season for Manchester City.

Arsenal added the Community Shield to their FA Cup triumph in May by beating the Citizens 3-0 last Sunday at Wembley in the year's traditional curtain-raiser. That was a fantastic start to the season for the Gunners and a bad one for the Citizens, however, they began to make amends with a convincing 2-0 victory over Newcastle United on the opening weekend of the Premier League.

After putting two past the Magpies, City sit atop the league rankings with 18 teams having played.

However, on the basis of the last two matches, can we judge what kind of season the Sky Blues' fans can expect?

City had some of their key players missing in the defeat against Arsenal. Sergio Aguero, Vincent Kompany and Pablo Zabaleta were all absent following their participation in the World Cup. Despite these absentees, City still fielded Yaya Toure, Edin Dzeko, Jesus Navas, Samir Nasri, Gael Clichy and Alexandar Kolarov. All of the players who featured at Wembley, with the exception of home-grown Dedryk Boyata and new signings Fernando and Willy Caballero, were essential to the Citizens' Premier League triumph last season.

The club ought to have enough strength in depth to avoid conceding three goals without reply. The only excuse City could have for their performance against Arsenal is that their players were not fully fit.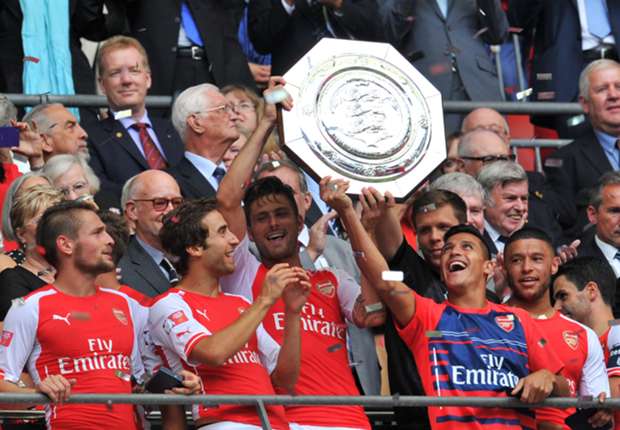 City outclassed by Arsenal at Wembley, but is it a sign of things to come?

Arsenal played with more fire in their belly and more cohesion, while City did not look the same team that scored a staggering 102 league goals last season.

Admittedly, they were back to scoring ways against Newcastle, with Aguero, Kompany and Joe Hart back in contention, but there will be times over the next 12 months when these key men might be absent—particularly Aguero who has an unenviable fitness record.

Will the club be able to compete on all fronts over the coming campaign? The evidence of the Community Shield match suggests that the second-string might not be quite up to scratch.
Every season is tougher than the last in the EPL as all teams both the big and small strengthen their squad. There will also be added pressure on Manuel Pellegrini this term as the club's owners seek Champions League glory to go alongside Premier League success.

While one might think City have the resources to improve exponentially as their reputation grows, their spending power has been relatively limited this summer.

Since billions started rolling to the Etihad Stadium, beginning when former Thai Prime Minister Thaksin Shinawatra purchased the club in 2007, City were known to splash cash on big names. This reputation increased when the Abu Dhabi Group, led by Sheikh Mansour, took over.

No one would have thought that the team that has been relegated way down to the third tier of English football would one day become a force to reckon with in England. Even Manchester United, who have longed ruled the city, now find their status under threat by the men in sky blue.

However, City has been sanctioned by UEFA for breaching Financial Fair Play rules.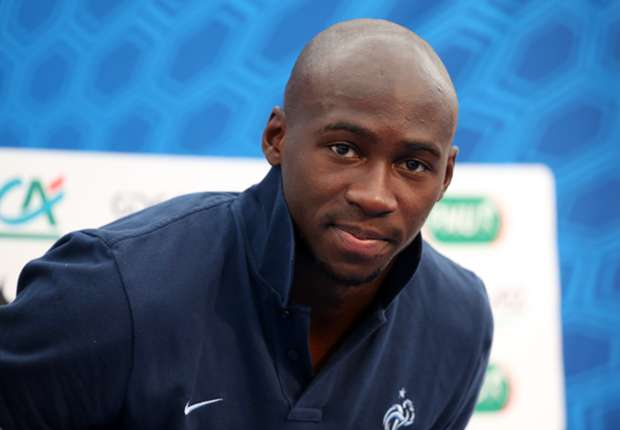 Mangala | Standing alone as a truly big-money signing

The Citizens have been fined £49 million for exceeding net transfer-spend limits. City would also see their Champions League squad reduced from 25 to 21 players. The club have now been limited to spending just £49 million this season on transfers. Previous seasons have seen City spend over £100 million on players, but the restriction means they cannot buy players as they wish this summer.

City so far have signed Willy Caballero, Fernando, Bacary Sagna, Frank Lampard, Bruno Zuculini and Eliaquim Mangala. Excluding the experienced Sagna and Lampard, these are probably the kind of players City might have had in mind to sign.

Lampard is in the twilight of his career and will see limited playing opportunity. Sagna does not look set to depose Zabaleta, who has been the best right back in the EPL for the past two seasons. Mangala, Fernando and Caballero are replacements for Joleon Lescott, Gareth Barry and Costel Pantilimon respectively, who all left the club on free transfers this summer.

If City had not been hit with FFP sanctions, they would surely have strengthened their squad with bigger names and more illustrious players.

Since City didn't go on the spending spree they would have liked, does this put them on the back foot of defending their EPL title?

Chelsea, for example, have been able to sign big names such as Cesc Fabregas, Diego Costa and Felipe Luis, while Arsenal have recruited Alexis Sanchez.

These are players City would surely have loved to have in their ranks.

A further question remains about Yaya Toure.

The Ivorian international bagged 24 goals in 49 total appearances last season, and became the only central midfielder other than Lampard to break the 20-goal barrier in the Premier League.

However, his relationship with the club has soured over the summer and despite insisting that he is keen to give his all to the Citizens this season, one senses that all is not well.

When Toure isn't giving 100%, he is often considered a liability due to his lack of defensive contribution.
Should the big man decide that the challenge of maintaining the club's supremacy isn't for him, Pellegrini and Co. might be in trouble.

Even if Toure is dedicated to the club, is there any guarantee that, at 31, he will be able to maintain the standards set last term?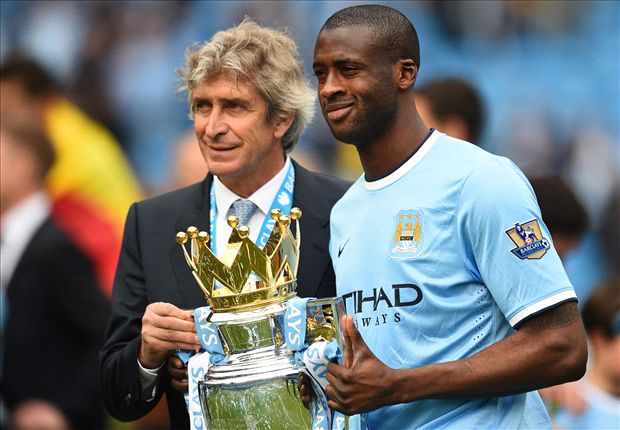 Toure | No guarantees this season

Despite these lingering concerns, City should be there or thereabouts come May.

After the sustained investment and success of the last few seasons, City have all it takes to defend their EPL crown and add further FA Cup and Capital One Cup success to their burgeoning honours roll.

The Champions League will, however, be Man City's top priority this season.

This is going to be their fourth-consecutive appearance in the competition. They reached the Last 16 last year and will look to go beyond that stage under the guidance of Manuel Pelllegrini. The manager has the habit of taking teams the extra mile, as he did with Villarreal in 2006 and Malaga in 2013.

The Citizens haven't truly been able to show their credentials in the Champions League as of yet.

As they make more appearances in the competition, they should begin to stamp their authority as one of Europe's finest. The FFP regulations may pose a barrier this season, but moving forward, the club are surely destined for continental success.

Do not let the defeat against Arsenal fool you, as they showed against Newcastle, City are the real deal once again this term.

Follow Olakunle Fayiga on



EDITOR'S NOTE: Guest articles are not the opinion of Goal.com Contributions not less than 700 words can be sent in via nigeriadesk@goal.com. They will be edited for clarity.