COMMENT
By Sammie Frimpong

Health risks in football have largely been limited to the relatively rare on-field incidents involving footballers collapsing [often to their demise] due to latent cardiac issues.
With the qualification series for the 2015 Africa Cup of Nations gathering pace, however, a much more realistic threat looms for the African game: Ebola.
This haemmorhagic fever of viral origin - indigenous to sub-Saharan Africa and first diagnosed in 1976 - typically causes the infected person to experience debilitating symptoms, among them fever, muscle pains, headaches, nausea, vomiting and diarrhea, along with decreased functioning of the liver and kidneys. Severe bleeding then occurs, followed by the inevitable, death.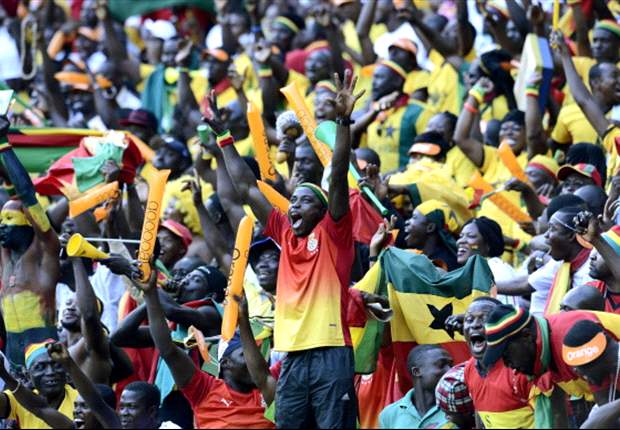 Ebola has long been deemed serious in Africa, yet never more so than in 2014. Its latest outbreak - currently ongoing - first struck in Guinea earlier this year (in March) and has now claimed as many as 1711 casualties across west Africa, 932 of whom are reported dead. Guinea, Liberia, Sierra Leone, and Nigeria have all presented cases, while at least two other countries - namely, Ghana and Mali - have had suspected cases (later proven clinically false).
Even Morocco, geographically located in a region generally immune to Ebola, has had its share. A handful of cases have also been 'exported' to the Americas and Saudi Arabia.
How does all of these affect football, though?
Well, basically, there is the cumulative effect of rather stringent measures adopted by some of the affected African countries. A number have restricted access - partially or fully - across their borders, and nations have become increasingly conscious with respect to travel and immigration, even for short-lived visits. "You never know who might be carrying what," these policies seem to say.
Liberia have even gone a step further, enforcing football-specific regulations, in a bid to curtail the threat and spread of Ebola.
"Football being a contact sport - people are sweating - they do contact each other, and that could result in contracting the disease," the president of its football association, Musa Hassan Bility, told the BBC.
"It also has to do with the fans because whenever there is a game, a lot of people come together and we want to discourage gathering at this point," he said.
The association had also told Fifa to cancel trips to Liberia scheduled for August and September because "we do not want the life of the Fifa president [Sepp Blatter] to be exposed to this disease."
Not that it would really matter, anyway, for Liberia have already been eliminated from the Afcon 2015 qualification process. Its neighbours, Sierra Leone, have been unwitting 'beneficiaries' of the recent Ebola epidemic, however. During an earlier round in the aforementioned qualification series, Seychelles refused to allow the Leone Stars entry into their country to honour a second-leg fixture on health grounds (narrowing it down to Ebola), thus forcing the southern African nation to promptly withdraw and forfeit the tie.
Just how more severely the latest Ebola outbreak would interfere with African football in subsequent months - starting with the final round of the Afcon 2015 qualifiers - remains to be seen.
Let's hope it wouldn't prove too disruptive.