FEATURE
By James Ezimoha

"West Bromwich Albion sign Nigeria striker Brown Ideye for club record fee," was the headline on Friday evening. This electrifying news subsequently sent Super Eagles fans into a state of elation. However, it is understandable why this news came as a bit of a shock for many.

Firstly, the bulk of the process to take the 25-year-old to the Hawthorns had been done under the radar, managed rather quietly. Also, having missed out on the World Cup party, which is arguably the grandest soapbox for football players, Ideye's quantum leap was largely unexpected.

Interestingly, however, Brown Ideye's move to join the Baggies sees him link-up with another estranged Nigeria international, Victor Anichebe. The former Everton man also missed out on the World Cup for reasons best known to Stephen Keshi.

In this feature, we look at how the reunion, and possible strike partnership, of Ideye and Anichebe at WBA could help both their international careers—the fact that they've been united in the Black Country could benefit the Super Eagles on the fields of Morocco.

But let's take a quick detour.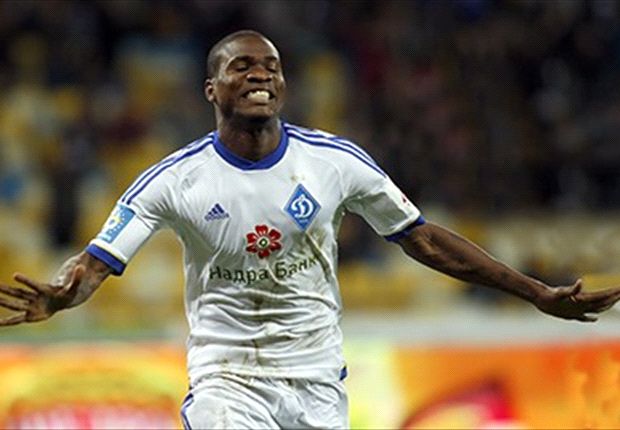 The Premier League | Natural progression for the former Kyiv forward

First off, in a double-edged viewpoint: was Ideye's World Cup snub a blessing in disguise? The squad rating after the Mundial isn't particularly fantastic, with many a player grossly underwhelming with their dilettantish showing. Except for one or two stand-outs who refused to be dragged into the murky waters of mediocrity, it wasn't really a pleasant advertisement portal for many of the players. It is quite possible that the forward's exclusion saved him from the 'Grade A' embarrassment which could have led to depreciation in value-see John Obi Mikel and Chelsea.

On the other hand, could Ideye have made even more progress and possibly attracted table-topping suitors had he been part of Keshi's team to Brazil?

It wouldn't be totally wrong to say that Ideye could have given the Eagles an extra dimension in Brazil, considering the lack of goals from the team, especially from key forward, Emmanuel Emenike. Followers of the Nigeria team in recent years know of the inherent potency in the Emenike-Ideye partnership in the Super Eagles' attack-line. They combined to great effect at the African Cup of Nations triumph in South Africa 2013 where the former won the Golden Boot award, but Keshi had other ideas for the big one.

Now, back to the issue at hand.

Baggies boss, Alan Irvine, described Ideye as "a strong, quick, powerful player who likes to get in behind defences." Of course, there is no dispute over his capacity to shine as a point-man, a position he served astutely in for Dynamo Kiev. However, there is a sense that the Baggies boss could opt for a two-pronged attack consisting of strong, quick, powerful players in the coming season.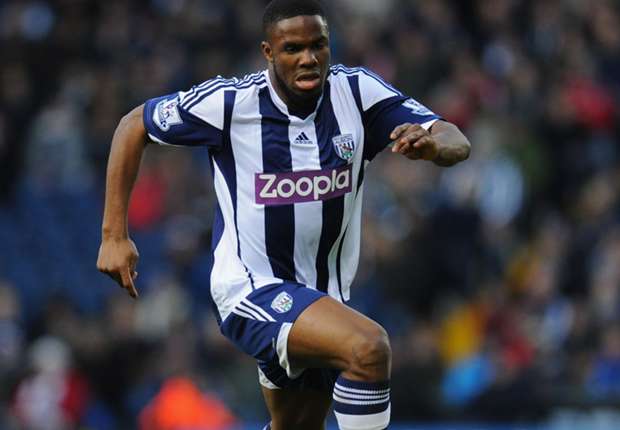 Anichebe | Yet to truly realise his potential in the top flight

Alan Irvine might fancy his chances to pair the Nigerian duo up-front. The good news is that both players have the skill-set to play as either the main striker or drop off to the wings and serve as the 'supplier'. They are also both good in the air and are quick on their feet.

Simultaneously, their reunion at the Black Country and, quite plausibly, their envisaged partnership, could become a useful asset for Nigeria. If they can hit the ground running early in the campaign with goals, assists and good form, they are likely to become the toast of the Baggies fans, as well as the Super Eagles fans. It could become quite profitable both WBA and Nigeria.

Undoubtedly, though, Emenike is unrivalled as Nigeria's no.1 striker. His lack of goals in Brazil, however, which one can argue was due to epileptic supply, is a cause for concern. Also, not having a suitable cover or competition for the Fenerbahce forward leaves Nigeria in a precarious position ahead of the 2015 African Cup of Nations qualifiers, and the tournament proper in Morocco.

The big question is: what would happen to Nigeria if the big man's goal-well runs dry?

For this particular reason, Ideye's transition to the English Premier League, which is an upgrade to the Ukrainian league—from the football shrewdness to the psychological position of the players in both countries—is a step in the right direction, one which would certainly come in handy in the quest to boost the Super Eagles' attacking prowess.

Also, with an eye on Morocco 2015, if the current Super Eagles outcasts can use their time together at the Hawthorns to forge a deadly strike partnership—something close to what Luis Suarez and Daniel Sturridge had for Liverpool last season—it would go a long way to boost their chances of returning to the national team fold.

Ideye's Albion move and his anticipated partnership with Anichebe would help Nigeria's cause in the long run. Hopefully, both parties read the script and strike the chord for their own sakes.

Follow James Ezimoha on