In this feature, two of Goal Nigeria's finest debate whether the Stoke City forward should continue his international career or call time on his Super Eagles contribution
DEBATE
By James Ezimoha & Solace Chukwu
Peter Odemwingie may have scored Nigeria's crucial World Cup goal against Bosnia-Herzegovina in Brazil, but the truth is that his return to the side has been fairly muted.

The histrionics were (mercifully) kept to a minimum, but Odemwingie often struggled to liven up an uninspired attack.

With young players on the horizon, should the veteran forward retain his spot with the national side or, as has been speculated, should he call time on his Eagles career?
The Old Ones are the Best

Osaze Odemwingie has stated he will consider his international future, and it is widely expected that he will announce his retirement from the national side following the World Cup in Brazil. However, the Super Eagles would be better served having him around for another year at least.
Odemwingie is now 33. We saw him at the World Cup, and it was easy to glean that he still knows his way around a football pitch. His instinctive finish underneath Asmir Begovic highlighted a man-of-the-match performance against Bosnia, incidentally Nigeria's only win in Brazil.

He shone as the team's transition conduit, dropping deep to receive the ball and playing quick passes on the turn, as well sprinting into the middle to become a goal threat.
Even defensively, he showed the enthusiasm and application of a younger player, manfully protecting Efe Ambrose. It was a performance which rolled back the years.
Surely for him to end his international career now would be Nigeria's loss. He showed he still has a useful turn of pace, unlike many his age. He is in very good condition physically, contributes healthily to the group and his performances in the second half of the last Premier League season with Stoke City suggest he is not finished.
Of the World Cup contingent, Odemwingie is the closest the Super Eagles have to a clinical centre-forward in the eventuality of Emmanuel Emenike's unavailability. Uche Nwofor remains untested at the highest level and Shola Ameobi's goalscoring record does not make for good reading.
The only argument to be made for his retirement is his age.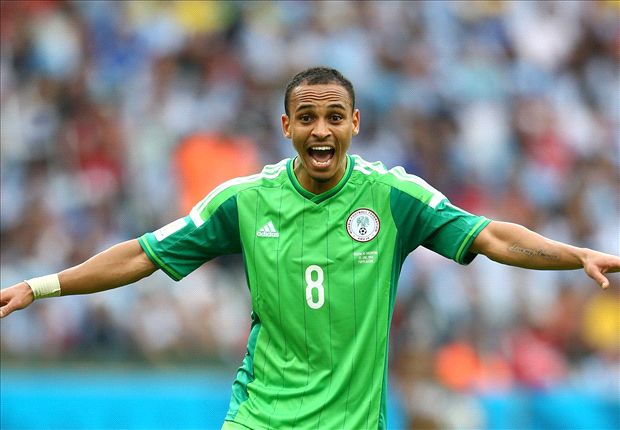 Will Odemwingie fill Nigeria's experience vacuum?

At 33, there is no potential for further development. Why is that not a major worry? As long as he is able to consistently affect a game positively, his age remains merely a number. The national team is a place for the very best a nation has to offer. You cannot by any means exclude Odemwingie from such a discussion.
He also brings to the table much-needed experience. Long-standing captain Joseph Yobo has just announced his retirement from the national team, and goalkeeper Vincent Enyeama is said to be pondering something similar. Add to this the fact that Odemwingie has a chance to have one final crack at winning the Cup of Nations (he was absent for the triumph in 2013), and the Super Eagles would have a lethal striker with unfinished business.
We saw what a super-motivated Odemwingie is capable of against Bosnia in Ciuaba.

How about an encore in Morocco next year?
Follow Solace Chukwu on

"You've had a nice long run, Peter..."

There are so many reasons and ways a player could quit the national team. And to be honest, they are not all ignominious. However, Osaze Odemwingie shouldn't wait until he is thrown out, again, and this time, for good.
Former England left-back Ashley Cole quit the Three Lions after he was omitted from Roy Hodgson's 23-man squad to Brazil and placed on the waiting list. The 33-year-old, with 107 caps for his country, was left behind for an 18-year-old named Luke Shaw.
On the other hand, a 33-year-old Joseph Yobo smartly drew the curtain on his international career after winning his 100th cap for Nigeria following their World Cup elimination.
The unique feature about both cases is that, one way or the other, both players had to make way for the younger generation; the new blood. The difference, however, is that one was disposed of, rather diplomatically, whereas the other walked out, head raised high.
Odemwingie's return to the national team, to a large extent, should be seen as a priceless opportunity to repair the unsavory episodes which ended to his Super Eagles career over a year ago-not a one-way ticket to forever-land.

Surprisingly, though, he didn't quite do enough to vindicate his reinstatement.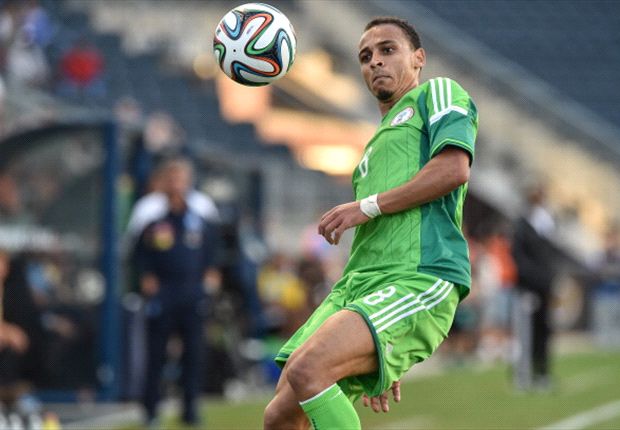 The Euphoria steadily dripped away as Nigeria realised the Opera Singer had lost her voice...
The 'hurrah' that greeted his return was surprisingly short-lived. A string of jittery performances during pre-tournament friendlies prompted cheerleaders to question their faith in the speculated rejuvenation, impact and mouth-watering promises of the Stoke City forward.
But can they be blamed? Who knew that his scintillating end-of-season form with the Potters coupled with the pre-tournament hype would accumulate to a solitary goal (against Bosnia-Herzegovina) and a roughly-average performance in four World Cup games?
Nevertheless, wisdom should tell him that the journey to Brazil was a clean but temporary slate for him to rewrite the concluding part of his love affair with Nigeria as a player, after which he ought to walk away, with a nice little smile.
After his World Cup showing, it is quite safe to say that his best days are behind him. The comeback was a bit of a disappointment, he's 32, time to move on.

Follow James Ezimoha on



Should Peter Odemwingie keep his place with the national side? Comment below and let us know.