FEATURE
By James Ezimoha

Africa made history by having two representatives in the last 16 of the World Cup for the first time, but as far as pre-tournament goals are concerned, that achievement barely scratched the surface of what was expected.

Five nations from the continent went to Brazil full of hope, optimism and confidence; they saw but succumbed to counterparts who were not necessarily superior but more organised and focused.
Cameroon, Cote d'Ivoire and Ghana, for one depressing and quite shameful reason or the other, failed to progress from their groups, leaving only Algeria and Nigeria with the burden of the entire continent.

However, though they were in the same ship, apparently on the same course, one team looked vibrant and well assured while the other seemed confused and lethargic—a true shadow of their usual selves.
This article outlines various things that Stephen Keshi got wrong and which, by contrast, Vahid Halilhodzic got right.
Coach Stephen Keshi's didn't quite have the depth-in-squad to cater for the challenges in Brazil. The Big Boss overlooked veteran left-back, Taye Taiwo, midfield powerhouse, Sunday Mba, and Villarreal forward, Ike Uche for his 23-man squad and it didn't take long before the frail-looking team got exposed.
First-choice left-back, Elderson Echiejile was lost to injury just days before the kick-off leaving the inexperienced Juwon Oshaniwa who had had little or no playing time with the team in over 24 months as the only available left-back.

John Obi Mikel and Ogenyi Onazi were saddled with linking both attack and defence. However, injury to the latter and a continuous underwhelming show from the former exposed Nigeria's thinly-stocked midfield.
The Big Boss admitted that Nigeria didn't get the best out of Reuben Gabriel due to niggling injuries but the question is: why did he make the trip in the first place?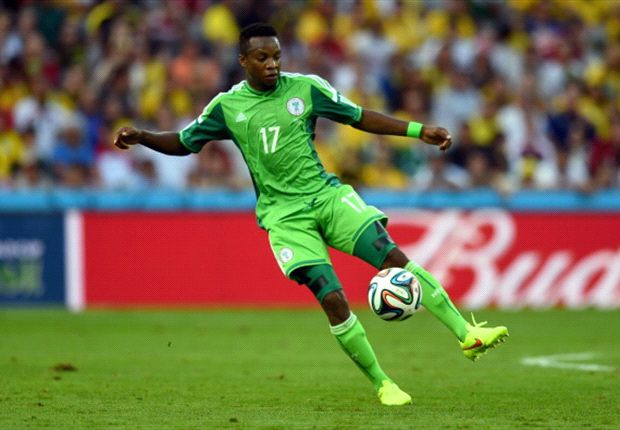 Onazi | Swamped with Responsibility

Algeria, by contrast, travelled with a squad that was highly motivated, closely-knit and rife with options. Manager Vahid Halilhodzic balanced his options well, and mixed things up when different circumstances demanded it. Intriguingly, only two outfield players, Sofiane Feghouli and Rafik Halliche, started every game, and it was telling that on the same night that Gabriel was the best option to replace the injured Onazi, Algeria were able to bring on Abdelmoumene Djabou and Yacine Brahimi, and have the likes of Nabil Bentaleb, Riyad Mahrez and Hassan Yebda in reserve.

Again, Keshi cast the spotlight on himself with his substitutions, or the lack of them, which emphasised his lack of faith in the players who were on the bench, raising further questions about his choice of personnel to the World Cup.

One would have expected Nigeria to change tactics when the chips were down, executed by prompt, key substitutions, which could have tilted the game in their favour. But that wasn't the case.
Aside from the injury-enforced substitutions, the Super Eagles remained unchanged for long spells, even when it was glaringly obvious that someone had to make way.

When they eventually called for reinforcements, they were too late and quite ineffective.

Questions over team spirit and unity were also raised after it was suggested in the media that Mikel had actually stopped the Big Boss from introducing Ramon Azeez in the game against Bosnia and Herzegovina.

Whose job is it to decide who is efficient, when and whom to substitute? Halilhodzic's magnificent use of his resources comes in stark contrast to Keshi's wavering approach to personnel.

Godfrey Oboabona told reporters, just before the Iran game, that he had no clue what to expect from Team Melli as he had never seen them play before. Keshi also echoed the defender's assertions by claiming they were an unknown quantity.

So you ask: how exactly did Nigeria prepare for games? Did they prepare at all? What modules were in place for game management and how effective were they?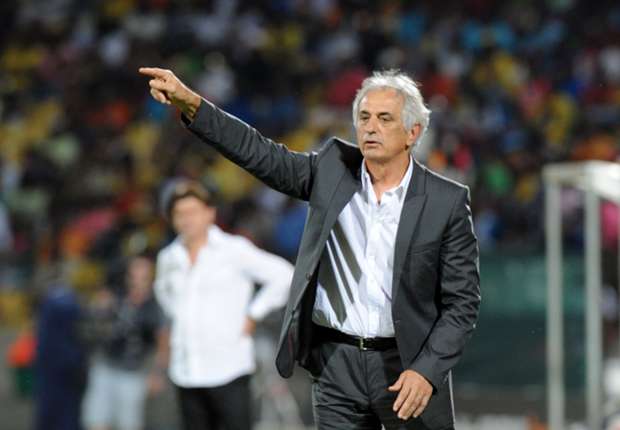 Halilhodzic | Excellent game preparation

Many thought the angel of death had passed over the Nigeria camp when they made it through the group stages without talk of bonus disputes. However, the ugly beast raised its head before the round-of-16 game against France

Though bonus disputes and Nigeria are now synonymous, it is poignant to note that the Algerians never had such an episode. In fact, the prize money from FIFA that derailed training in the Eagles' camp before the crucial last-16 game was giving away as charity by the Algerians to the people of Gaza.

In a nut shell, the Desert Warriors were getting it right and enjoying the trip, whereas Nigeria didn't ever get into second gear.

In the words of Rabiu Ladipo, President of the Nigeria Supporters Club, "The match against France was winnable if only the team had remained focused before the game.

"But rather than look at the bigger picture and putting national interest first, the boys were more interested in money, which they got before the game. And with money in their pocket they felt whatever result they get in the game against France won't be a big deal."

It took Nigeria 16 years to return to the round of 16 at the World Cup. They blew a golden opportunity to re-write history and failed to join the likes of Ghana and Cameroon who had reached the quarter-finals previously.

Hopefully, the lessons have been learnt. However, we won't know until we get another opportunity four years from now. In the meantime, perhaps a glance to North Africa will help the Super Eagles to iron out some of their more practical problems.

Follow James Ezimoha on