With the World Cup kick-off in a week, we run through a list of pressing concerns that the Big Boss would do well to take heed to, including the utilisation of Peter Odemwingie.
ANALYSIS
By Solace Chukwu

The Super Eagles toiled to yet another stalemate against Greece in Philadelphia on Tuesday night, and while there were encouraging signs in the second half, the result leaves us all staring over our shoulders in apprehension as time catches up with the team.
Here are some important observations for your perusal, Big Boss.
Play Odemwingie in Position
Odemwingie's first start for the Super Eagles in over 18 months was eagerly anticipated, but on this evidence we may well not have bothered. Puzzlingly hapless with his first touch and constantly taking his eye of the ball in crucial areas, one would be at pains to reconcile this performance with that of a man who has earned glowing praise in the Premier League for his decisive performances.
The Stoke forward looked hesitant and lacked assertiveness, a function of being asked to play a position he is uncomfortable in. Whether he grows into the role remains to be seen, but surely it would be more beneficial to play him where he is more comfortable i.e. on the flanks as a wide forward. He can hardly be more ineffectual than Ahmed Musa was on the right.
Nigeria has not produced a true number 10 since Jay Jay Okocha drew the curtain on his international career. We are yet unaware who will take on the mantle, but we do know who it will not be.

On a related subject...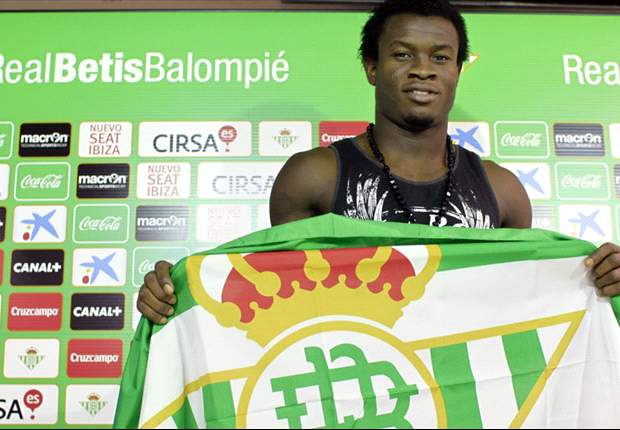 Eagles missed Nosa
International football differs from club football in many ways, one of which is that you have to work within or around personnel restrictions. One have to set up the team to play to the strengths of the players in it. It has been glaringly obvious that the Super Eagles have no one capable of playing behind the forward in an advanced creative role, and for a while it seemed you recognised this, sir.
At what point did this script change? The 4-3-3, seen largely as your default system, has been cast aside for a 4-2-3-1 which does not maximise the team's resources. The former is a set-up that does not rely on a no.10, but provides incision by fluid rotation of the midfield triangle, requiring three midfielders comfortable filling both the deeper midfield role and the two more advanced.
A look through the player pool will show a number of versatile midfielders, and indeed John Obi Mikel, Ogenyi Onazi and Ramon Azeez are all great passers of the ball and capable of playing deep or advanced. By only picking four central midfielders though, you seem oblivious to the team's area of strength, a view further buttressed by the fact that the fourth is Reuben Gabriel: fine as an immovable object but little else. Nosa Igiebor offers intelligence and positional flexibility, and looked sharp against Scotland. Your decision to drop him looks odder every second.
Preparations appear off the pace
In the wake of another pallid stalemate, it was hard not to look enviously at group rivals Bosnia-Herzegovina, who chalked up another win in their World Cup preparations, this time against Mexico. You used the Scotland game last week as a high-pressure sink-or-swim exercise for the fringe players, an understandable scheme but with a flawed premise. The big boys are not ready, and it showed against the Greeks.
This leaves the team with just one more warm-up game, against the United States on Saturday, in which to learn to play cohesively. We have become accustomed to slow starts in tournaments under your management, and it seems we may be in for another when the Super Eagles begin their campaign on the 16th of June.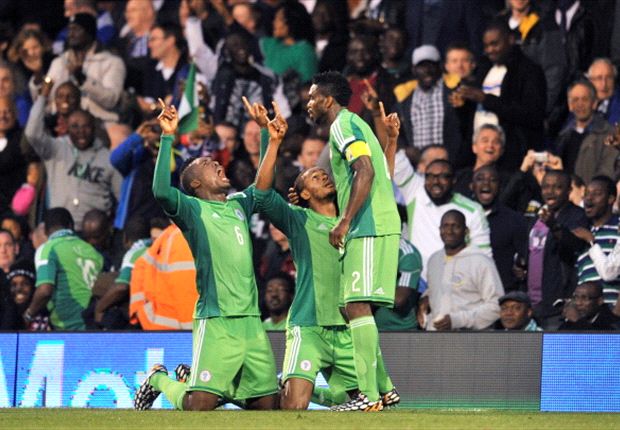 Uchebo looks the part
He is not everyone's cup of tea, neither is he the most accomplished passer in the world, but Michael Uchebo is our best bet if this 4-2-3-1 will fly. He brings an understated quality of playing in the hole to the fore: the appreciation of space. His introduction in the second half led to an upturn in the team's attacking play, as he continually found pockets in which to receive the ball as a 'fulcrum' behind the striker.
We know his strengths, and we must play to them within this system.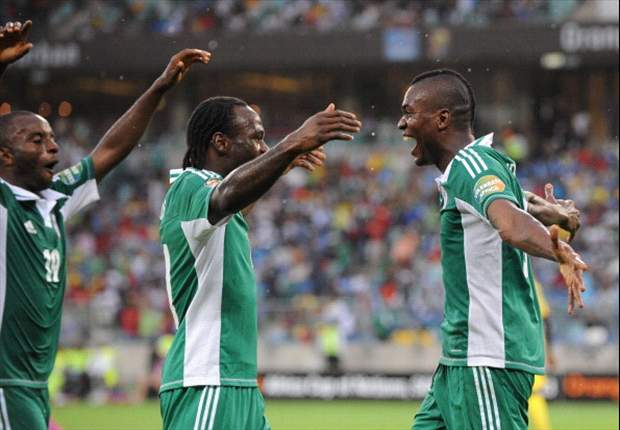 We Owe Ideye an Apology...Emenike needs Help!
Some players, even while having a bad game or suffering poor form, have a multiplier effect on those around them. One of the vital partnerships of the Super Eagles side that won the 2013 Cup of Nations was that of Emmanuel Emenike and Brown Ideye.
Ideye was derided for his profligacy in front of goal, and subsequently dropped. In his absence, Emenike has suffered. For his size, Emenike struggles to occupy two centre-backs at a time and seeks to drift into wide areas and isolate one at a time, where he can use his acceleration and strength to power past. Ideye understood this and was adept at making the opposite movement, outside-to-in, to provide a penalty box presence. It helped Emenike flourish.
Now with Ahmed Musa, a speedy winger who likes to hug the line and run at full-backs, Emenike has to play a more static role upfront. To Ideye's credit, when he played there were at least chances to be missed.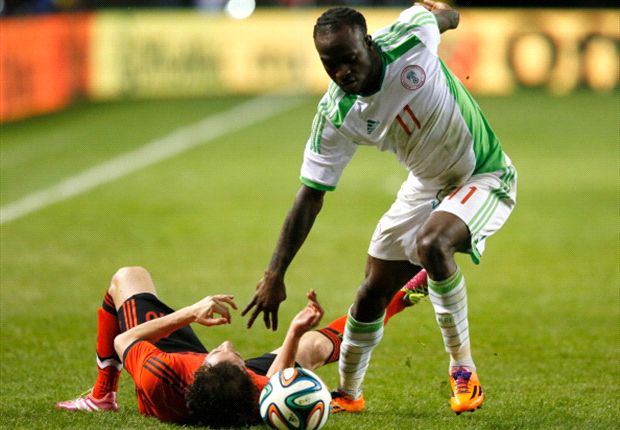 Moses can be a Key Weapon
On the back of an anonymous season with Liverpool, no one was quite sure what to expect from Victor Moses. Rust? Disillusionment? Loss of confidence? We need not have worried.
Like a feral cat, Moses has marked his territory in the Super Eagles. This is his oasis, and kudos must go to you for resisting the urge to drop him for his inaction on Merseyside. Your confidence in him will see him soar in Brazil if last night's performance was anything to go by.


Follow Solace Chukwu on