The trend for including the old, celebrated and established stars of Africa must end as it threatens to neglect and undermine the young, the hungry and the future of the sport.
FEATURE
By Ude Ikenna Ezekiel
In the world of African football today, a player is regarded highly, and is regularly called up to his country's National team once he gets signed by a foreign club-side. This is done neglecting the truth that there might well be even better, less-established players in the local leagues that were less fortunate in getting picked up by foreign scouts.
This unequal trend of favouring older, experienced foreign-based players during National team call-ups has increased so much that even players plying their trade in lowly foreign leagues such as the Indian I-league, the Australian A-league, and even in the Middle East get called-up ahead of their home-based compatriots.
Among these foreign players, some are even more favoured above the others due to their legendary status in the national team, ignoring the fact that these already-ageing legends might well be way past their peaks and, like a mythical old war horse, can no longer guarantee the fantastic showings that they were once known for.
Even so, these African teams rely on them for success.
African teams are not the only ones following this suicidal route, as big teams like England and Spain still rely on players like Frank Lampard and Xavi Hernandez who are way past the height of their footballing prowess.
This pattern of relying on big name players that are out of form is greatly affecting African teams.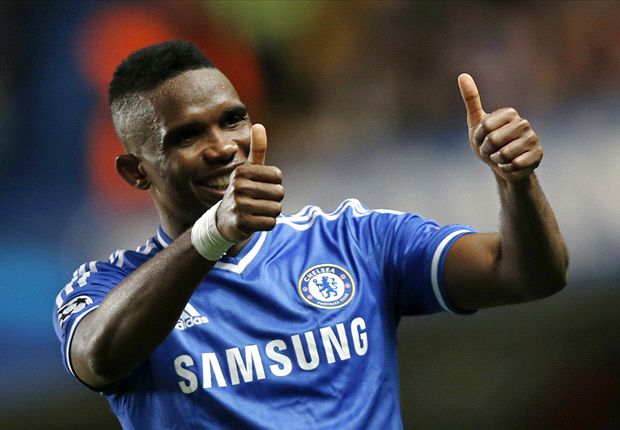 Eto'o | More trouble than he's worth?
For example, during the qualifiers for the 2013 Cup of Nations, and at the tournament itself, teams like Ivory Coast and Cameroon relied on their old war horses, men such as Didier Drogba and Samuel Eto'o, for goals.
It is little wonder that Cameroon did not qualify for the competition and the Ivorians merely reached the quarter-finals.
In the Nigerian National team with just a few weeks to go until the World Cup, many clamoured for the return of past stars like Obafemi Martins, Taye Taiwo, and Lukman Haruna. The major cause for these calls is that many fans and analysts fail to understand that once a player is past his peak, relying on him for miracles is more of a 70:30 chance ratio.
Although these old stars might still spring up surprises once in a while, any serious team with the intention of making a statement at the World Cup must go with their best legs.
A team like the Ivory Coast, with strikers like Didier Drogba who has managed 13 goals in 34 appearances for Galatasary and Swansea City frontman Wilfried Bony who has scored 15 goals and 3 assists in 32 matches with a total of 103 shots this season, will most likely opt for the former Chelsea man ahead of the in-form Bony. This is a player who is playing in his first season in a league as tough as the Barclays Premier League.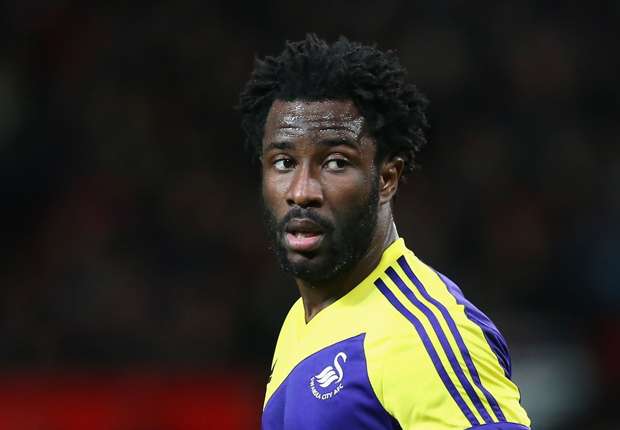 Bony | Likely facing another summer on the sidelines
A player like Drogba should make the final squad for the World Cup not as a main striker but in an advisory role for the younger forwards like Bony and Gervinho.
There is need to carefully scrutinize the calibre of players being clamoured-for to boost the Super Eagles of Nigeria's squad ahead of the World Cup. Many seem to forget that these players were part of the Super Eagles team that were tagged 'Super Chickens' at the AFCON tournament in Ghana in 2008. Should Stephen Keshi now leave out the younger and hungrier players in favour of those that failed to make a substantial improvement in the team when they had the chance to? It would then be a case of going back to the old war horses ahead of the younger and more effective ones.
This, we hope, does not happen.
EDITOR'S NOTE: Guest articles are not the opinion of Goal. Contributions not less than 700 words can be sent in via nigeriadesk@goal.com. They will be edited for clarity.