ANALYSIS
The Goal Nigeria Team
Goal
Nigeria writers give their opinions on who Stephen Keshi must not ignore for his preliminary World Cup squad of 30, and who he must not invite.
Comment below and let us know which of these selections you agree with.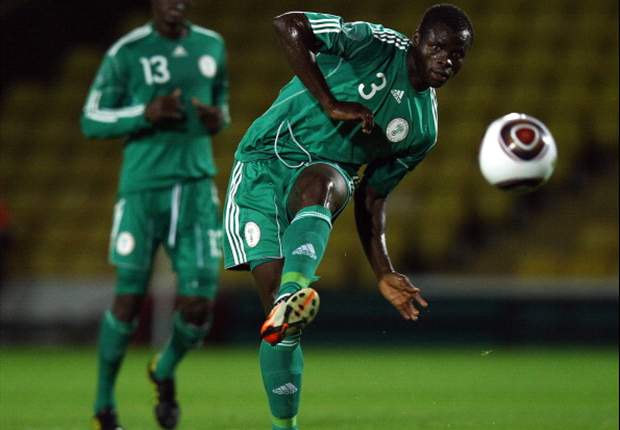 d Cup is No Pla
Must Not Ignore: Taye Taiwo

The Super Eagles' defence is one stable area of the team. The back four are unlikely to change, but there is a worrying lack of backup options, especially at left full-back.
Heartland's Francis Benjamin is injury-prone, while incumbent deputy Juwon Oshaniwa remains an unknown quantity.
Surely it is time to recall 29-year-old Taiwo.
More than in any other department, experience is pivotal in defence. 53-cap Taiwo offers this.
He also brings a different set of skills than first-choice Elderson: he is more attack-minded, and his fierce shot is a danger from open play as well as set pieces.
Considering the attack's struggle for goals, Taiwo is a valuable weapon to possess.
Must Not Invite: John Ogu

In many ways, Ogu is the archetypal Stephen Keshi player: physically imposing and bold. This has probably kept him in the national team picture this long.
His struggles at Academica de Coimbra are well-documented, and if taken to the World Cup, he will arrive in Brazil short of match fitness and form.
This situation could be countenanced for an exceptional talent, someone like Victor Moses. In the case of Ogu, there is little justification for his continued presence.
Having offered precious little in his appearances for the Super Eagles to date, his place should go to another.
Must Not Invite: Chigozie Agbim

Agbim is the weak link in the Super Eagles team.
His abysmal showing during the African Nations Championship raised major questions about his quality.
Aside from conceding six goals in eight games, which stands as the worst goalkeeping record by any Super Eagles custodian since 1998, one of his many sins was his poor sense of judgment and his inability to organise his defence. His dire positioning was little better.
Agbim cannot even claim to be the best goalkeeper in the Nigeria Premier League this season, let alone one of the finest three Super Eagles stoppers in the world.
If there is any chance of Agbim being between the sticks for Nigeria in Brazil, then Stephen Keshi and his troops shouldn't even bother travelling to the World Cup!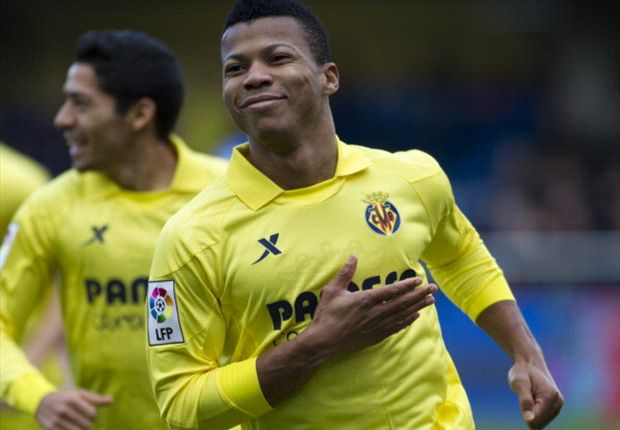 Must Not Ignore: Ikechukwu Uche

Ikechukwu Uche represents a good option for the Keshi-led technical crew who dream of a brilliant showing in Brazil.
His blistering pace and ball control can be ignored no longer by Nigeria. His goal-scoring ability, which has prompted comparisons with Miroslav Klose, could allow the Super Eagles to soar in their fifth World Cup.
Tactically-speaking, he can play in any attacking formation the Eagles will employ and will still make his impact felt.
If an impotent Nigeria side fail to score at the World Cup and advance from the group stage, then Keshi's tough stance with Uche might come back to haunt him.
Must Not Invite: Nnamdi Oduamadi

Oduamadi's performance at the Confederations Cup, which is the ultimate dress rehearsal for the World Cup, left much to be desired. After a hat-trick against Tahiti, he faded, and hasn't contributed much since.
Interestingly, his goals in Brazil were not enough to stop Super Eagles faithful from ruing the absence of more established forwards.
Oduamadi has failed to convince in subsequent showings, despite Keshi's desire to try him in different areas of the pitch.
The experiments should not continue to Brazil.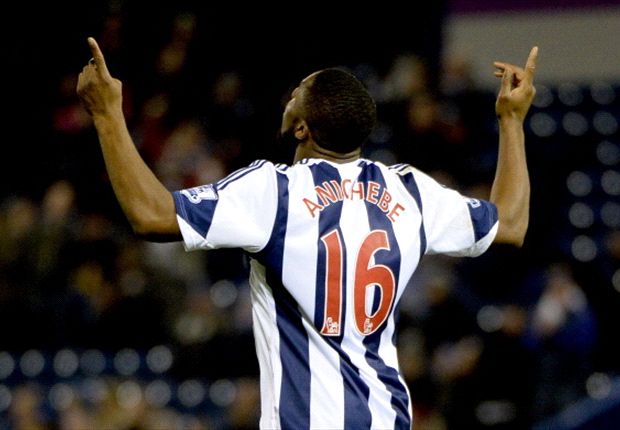 Must Not Ignore: Victor Anichebe

Anichebe's timing couldn't be better.
At 26, the forward is in the prime of his career—and is in excellent condition mentally and physically. His resolve to shun international duty since 2011, understandably to manage his body, has paid off and he is now ready.
Anichebe is fast and powerful—a complete point-man who can hold the ball under pressure and bring others into the game. The wealth of experience garnered from playing top-flight football in England since 2006 will surely benefit the team. Furthermore, his goals against the Premier League big guns demonstrate composure and maturity, and these are crucial elements for the big stage.
Anichebe is a more potent option than Shola Ameobi and will combine well with Keshi's existing forwards.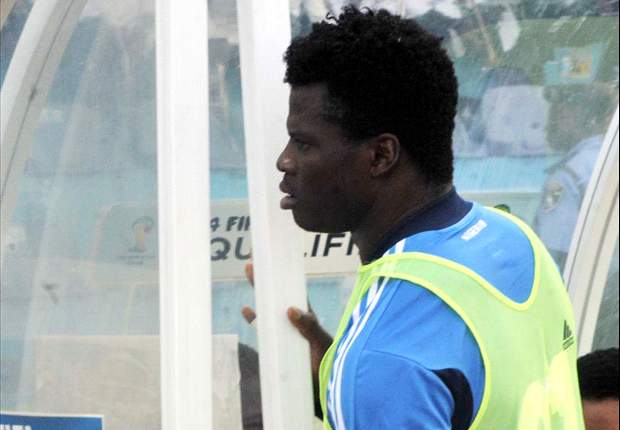 Must Not Invite: Chigozie Agbim

At the African Nations Championship in January, we all got to examine Chigozie Agbim's poor form which found him wanting many times.
Nigeria conceded silly goals against Mali and Mozambique in the first two matches that were down to the lack of composure of the goalkeeper.
Agbim, who has been third choice goalkeeper for a long time and also played in key friendlies with the national team, has shown he cannot be relied upon in the case where Vincent Enyeama and Austin Ejide become injured or suspended.
It might be time to scout for another goalkeeper to be back up.
Must Not Ignore: Theophilus Afelokhai

Kano Pillars have won the Nigeria Premier League back-to-back, powered from behind by their captain and safe hands Theophilus Afelokhai. The 26-year-old has been snubbed by Keshi, even though the coach has included many domestic-based players.
The Sai Masu Gida man also missed out on Keshi's squad for the 2014 CHAN.
Considering his performances over the last two seasons, when Pillars have dominated the local scene, Afelokhai deserves a look in and the World Cup couldn't be a better place for him to prove himself.
Must Not Invite: Peter Odemwingie

I know that the Stoke City forward has become the flavour of the month in Nigeria following his goal-scoring form in the Premier League and his recalcitrant comments, but I don't believe the temperamental forward is worth the hassle.
Odemwingie is 32 now and represents, at best, a short-term fix.
He brings with him far too much baggage to merit a recall, and his inclusion would risk destabilising the precious team ethic that Keshi has worked so hard to generate.
It would be like the Trojans, breaking down their own city walls to welcome the wooden horse.
We all know how that one ended.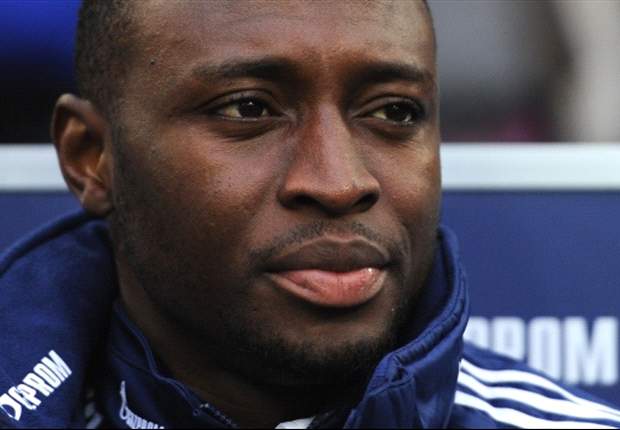 Must Not Ignore: Chinedu Obasi

If Keshi is, however, seeking attacking reinforcements—and this is a perfectly reasonable ambition considering Nigeria's impotent performances of late, then he could do a lot worse than Chinedu Obasi.
The forward has had a tough time with injuries, but since recovering his fitness he has steadily begun to demonstrate his qualities once more at Schalke.
He has, on occasion, been a star man for his club side, and has even returned to compete in the Champions League—by contrast, Odemwingie hasn't starred in continental competition since 2007!
Obasi can offer the versatility to thrive across the forward line and brings with him much less baggage than the former West Bromwich Albion hitman.