ANALYSIS
By Solace Chukwu
As the English Premier League title race of the 2011/2012 season went down to the wire, Wigan Athletic welcomed Manchester United to the DW Stadium. The Red Devils were locked in a titanic battle with 'noisy neighbours' Manchester City and the games were drying up for both teams. It was April.
Sergio Aguero's last-gasp winner on the final day of the season will go down in history as one of the seismic moments in English football, but that night in Lancashire was when the unsavoury put on the cloak of plausibility. Wigan utterly outplayed Manchester United to hand the title initiative to the blue half of Manchester, and a 21-year-old Victor Moses announced himself to the world.
His manager at the time, Roberto Martinez, gushed with praise; "His actions in one-on-ones are sensational… You don't see many players like that in the modern game… Lionel Messi [is] another, albeit on a different scale."
Moses had the world at his feet.
An excellent dribbler, equipped with searing acceleration, his success in the England youth ranks led many to believe he would progress into the Three Lions first team.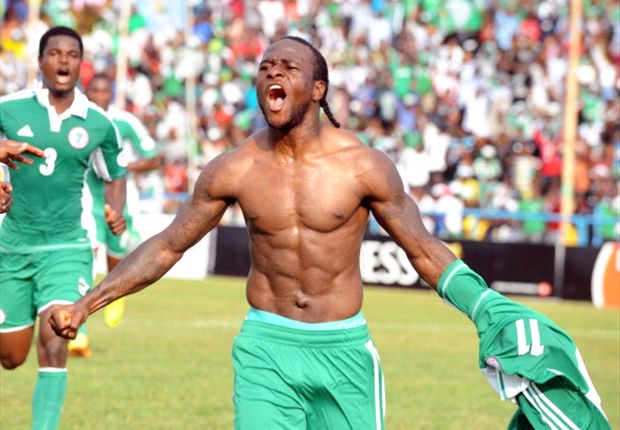 Choosing the Super Eagles ahead of the Three Lions
It did not quite pan out that way though. He decided to represent Nigeria, the country of his birth, instead of England which had granted him asylum in the wake of the tragic death of his parents at age eleven. Needless to say, it was considered quite a coup. This view was reinforced when Chelsea forked out 10 million pounds for the talented winger at the start of the 2012/2013 season.
He struggled for game time and form under manager Roberto Di Matteo, who was seeking to dispel the spectre of negativity that had hung over Chelsea's European triumph the previous May. Forced to contend with the flair and charisma of Eden Hazard, he wilted.
The Belgian flourished.
His involvement improved under Rafa Benitez, whose propensity for rotation is well-known. He played a vital role in that season's Europa League win, popping up with important goals along the way. However, the silky smooth forward who had pulled Rio Ferdinand's pants down at the DW seemed stunted, stilted, and uncertain.
In the midst of this trough, he did, however, make himself a mainstay of the Super Eagles team that defied inexperience to win a third African Cup of Nations title in January.
His brace of composed penalties against Ethiopia earned Nigeria qualification from a tricky group, and in the semi final against Mali, Moses was in the zone. He roamed from flank to flank, creating overloads and aiding the team in keeping possession. His endeavour was encapsulated by a lovely assist for Elderson Echiejile to open the scoring.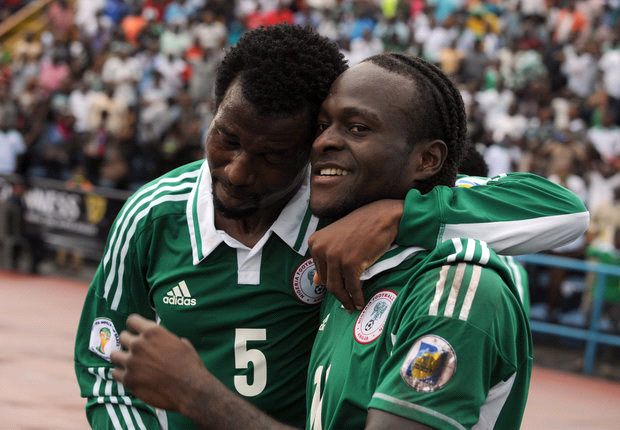 A Glorious AFCON, but will things ever be that good again?
If Chelsea seemed too big a proposition for him, it was expected he would feel more at home on loan to Liverpool for the 2013/2014 season. Life on Merseyside got off to a promising start: he opened his Liverpool account with a goal on his debut against Swansea and looked to have a new lease on life doing what he does best, isolating defenders and taking them on in wide areas.
Things started to go downhill for him very quickly though, with the return of Luis Suarez from suspension. Brendan Rodgers was worried about conceding the midfield battle, but wanted to have Suarez and Daniel Sturridge as a pair upfront. He hit on a compromise: playing a 3-4-1-2 with Moses off the front two. It was a change for the Nigerian, whose one limitation is his lack of a consistently telling final ball, and he struggled terribly with far less space to accelerate into in central areas.
When Rodgers realized the experiment made his team too predictable and would be shown up by top-class opposition, he opted first for a narrow 4-4-2, and then a 4-3-3. Moses lost his place, first to Philippe Coutinho and later on to Raheem Sterling.
Once more, faced with stiff competition, he has shrunk from the challenge.
Where does this leave the Super Eagles, especially when you consider that Moses is undoubtedly one of the players who make the team tick?
There have been calls, born out of apprehension more than anything, for Moses to be dropped. While somewhat understandable, these calls do not take into account the peculiarities of Stephen Keshi's Eagles. Keshi has built a team of grafters, resilient and hard to beat. However, their lean scoring record all through qualifying is an indication of their limitations. Moses is the sole exception, the light sprinkling of stardust that transforms this team. His guile is the thread that keeps the Super Eagles from being predictable and easy to defend against.
The Big Boss has been praised for his man-management, and it is with Moses he must undertake his grandest work.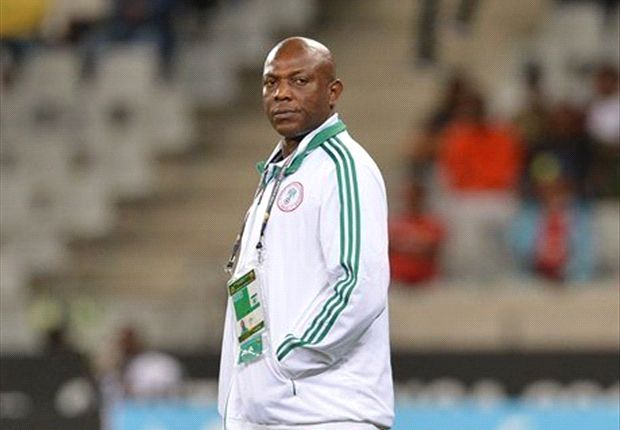 Keshi | Can he remotivate Moses in time for Brazil?
The pattern is clear; the Liverpool man will thrive only where he is the alpha dog, or at least certain of his place. Pressured by competition, he seeks the shade. Under Roberto Martinez at Wigan, a notoriously attacking manager, he excelled in an unusual 3-4-3 that played with great width and emphasized self-expression. His talent is not in doubt, and in order for the Super Eagles to do well, he must be indulged. It would be beneficial for the coaching crew to make the Super Eagles his personal Fortress of Solitude.
His lack of game time is a worry, granted. However, two things must be ensured. First off, Moses must be one of the very first players in the pre-World Cup camp. Second, he must play every warm up friendly for the Super Eagles leading up to Brazil 2014. These steps will build up his fitness levels and eliminate rust. If his conditioning is properly handled by the technical staff, his freshness may well prove to be key in Brazil's onerous temperatures come June.
At the heart of it, coaching is still very much about communication and people skills. If Keshi were to assure the winger of the security of his place in the side, it would go a long way to repair the fragile self-belief and confidence of a man once mentioned in the same breath as Lionel Messi.