This article examines whether Stephen Keshi can afford to continue to ignore the Stoke City forward following his fine recent form
GUEST FEATURE
By Ude Ikenna Ezekiel
It has been close to 16 months since Peter Odemwingie was last invited to the Super Eagles after falling out with coach Stephen Keshi ahead of the 2013 Cup of Nations.
Since then, there has been little mention of when he will return to the national team setup.
Many are of the opinion that he may be a figure of distraction to the other players, others say that Nigeria have enough players to take his role in the team without needing to turn to a potentially divisive influence.
Since he joined English side Stoke City in January, we have begun to see glimpses of the true Osaze, the man who won the hearts of many at West Bromwich Albion before his problems there began. Despite playing fewer than 14 games for Stoke, he has imposed himself as one of their key players with his well-taken lone goal and the impressive weekly displays.
He has shown that he still has something to offer to any team he is put into.
We all know that the World Cup is the biggest football showpiece in the world. It is far bigger than the regular European leagues and still miles ahead of the highly revered UEFA European Championships. Even the dear UEFA Champions League pales before the World Cup.
It is not, therefore, a grooming ground for maturing players, neither is it an experimental tournament for youngsters and average or untested players. Virtually every team goes to the World Cup with their best players, injury permitting. Many Nigerian football fans are of the opinion that it is better to go to Brazil with the players that are currently at our disposal and neglect players like Taye Taiwo, Ikechukwu Uche and Odemwingie.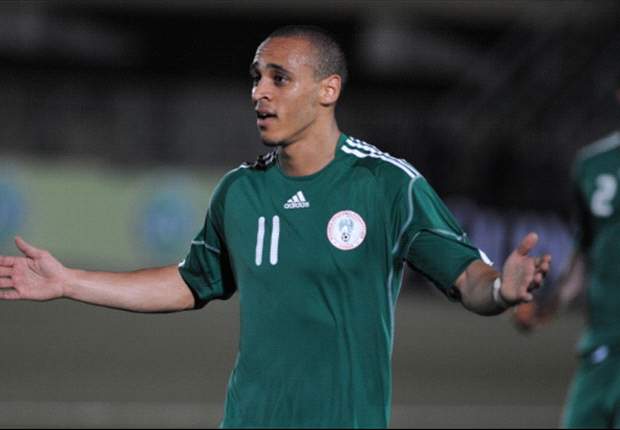 Could Keshi rue turning his back on such experienced, capable stars?
However, are Nigeria strong enough to compete against the world's finest without such talented players? Certainly, under Stephen Keshi, the Super Eagles might have conquered the continent, but do victories over Ethiopia, Burkina Faso and Mali, not to mention an ageing Cote d'Ivoire, truly prove that his current elect can compete in the summer?
The Confederations Cup sojourn arguably generated more questions than it did answers. One thing it did prove, however, was that beyond Emmanuel Emenike and Victor Moses, the squad's offensive options were paper thin.
Would this have been the case had Odemwingie been taken along for example?
Past tournaments show us the need for a team to have a good bench. When I say a good bench I mean having players among the substitutes that can almost do what those in the starting eleven can do.
For example, during the 2010 World Cup, when Fernando Torres was misfiring, Fernando Llorente took his place alongside David Villa up front seamlessly.
Also, at the Confederations Cup, with their first-choice striker Villa out of form, Robert Soldado rose to the occasion and played the position of a lone striker comfortably.
It is true that at times lesser-known players burst into limelight during the World Cup, with players like Mesut Ozil and Thomas Muller appropriate recent examples, but who can guarantee similar outcomes for Nigeria this time around?
The likes of Michael Uchebo and Imoh Ezekiel are talented, but are they really the players who can enter the fray and change the complexion of a tie against, for example, Argentina?
In light of this, having a reborn Odemwingie in the Eagles team might not be a bad idea. Should Ahmed Musa continue with his sub-standard decision-making, or should Ejike Uzoenyi freeze once again when the world is watching, Keshi might be craving the Stoke City frontman.
EDITOR'S NOTE: Guest articles are not the opinion of Goal. Contributions not less than 700 words can be sent in via nigeriadesk@goal.com. They will be edited for clarity.