GUEST FEATURE
By Solace Chukwu
The Black Stars progressed to the CHAN final after a drab semi-final against the Super Eagles was decided on penalties. The widely-anticipated "West African Derby" failed to live up to the hype.
Stephen Keshi's major question before the match was how to replace the injured Gbolahan Salami.
Nanen Imenger would have been a straight swap, but he has yet to start a game this tournament, so Keshi reprised the frontline that did so poorly in the opening tournament loss to Mali: Ifeanyi Ede went central, and Aliyu Ibrahim was handed a place on the right of the attack. Solomon Kwambe was brought back in after serving his suspension, so Erhun Obanor dropped out and Bright Esieme went to left back. Ghana lined up in a 4-4-2.
Before the game, Ghana's coach Maxwell Konadu acknowledged the superior quality of the Nigerian side, and his side made this game tremendously ill-tempered. This strategy, while uneasy on the eye, served to break up the flow of the game; a stop-start contest is always likely to favour the less technically-proficient side.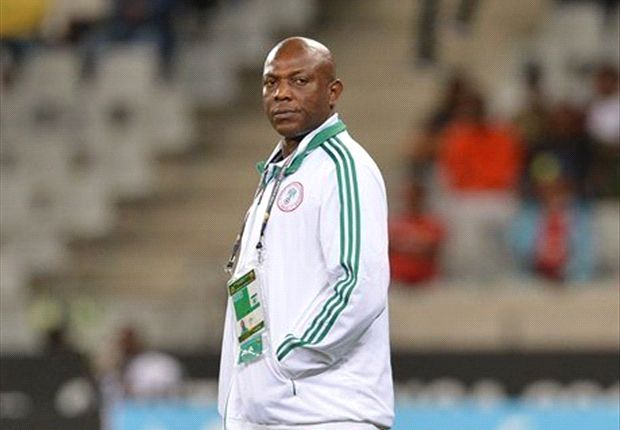 Stephen Keshi | Decisions under the spotlight
Once the ball was played forward, Ghana got in the faces of the Super Eagles players, and the referee did seem to lose control of the game.
Ghana's front two played a key part in this game.
Defensively, they worked hard to block the passing lanes into Abdullahi Shehu and Ugonna Uzochukwu; at one point Azubuike Egwuekwe knocked a long ball out of play and immediately apologized, saying there was no open pass.
Going forward, Yahaya Abubakar dropped deeper and Seidu Bansey stayed higher up, playing on Egwuekwe's shoulder. Yahaya kept winning his duels against Odunlami though, and was allowed far too much space to turn, so like the previous game against Morocco, Egwuekwe switched sides so he could be up against him. Yahaya was significantly less influential thereafter, and also switched sides.
Considering the immediacy of Ghana's pressure in midfield, the trio of Ali, Shehu and Uzochukwu ought to have found it easier to retain possession due to their numerical superiority in the middle.However. their lack of composure was so blatant: careless passes, wrong decisions and errant ball control under pressure undermined their advantage.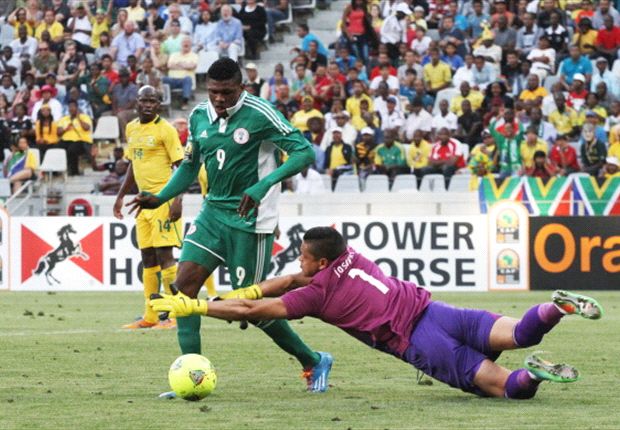 Gbolahan Salami | Could he have made a difference?
Ede upfront also contrived to have an exceptionally poor game, looking completely out of place. He will point to his stats: two goals and two assists in five games sounds good, but he has been pallid all tournament long. He failed to hold the ball up or link up with others, and was rightly withdrawn in the second period for Imenger.
The overly physical approach of the Black Stars eventually came back to bite them, Kwabena Adusei was sent off for a second bookable offence. Maxwell Konadu withdrew Bansey, brought on a midfielder and went to a 4-4-1 formation, with containment on his mind. At this point, Joshua Obaje had come on for Rabiu Ali and Nigeria were playing with two strikers upfront.
Curiously, Stephen Keshi did not react to this situation.
It is sometimes a lot harder to play against 10 men without making changes.
Surely it would have been expedient to get the fullbacks higher up the pitch and get Uzoenyi and Abubakar into slightly central positions between the lines. This would have created different angles of attack and given the Ghanaians something more to think about.
Also, why not bring on Obanor to offer natural width on the left? Esieme offers little going forward from left back, as he constantly has to check back onto his right foot. When Keshi eventually brought on a direct dribbler as a wildcard, it was disappointingly in a straight swap for Abubakar.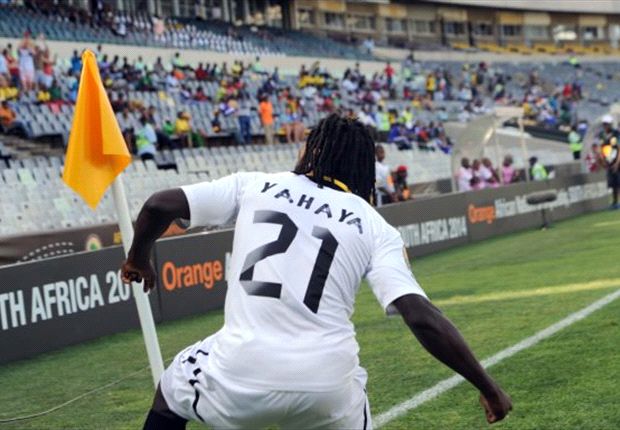 Yahaya Mohammed | Can the Ghana forward grab more headlines in the final?
As if to illustrate, the only two worthwhile chances the Super Eagles created in extra time were an example of what they needed to be doing more often.
On the counter from a cleared corner, Uzoenyi cut inside and played in Shehu, who had made a run behind the Ghanaian defence. He squared for Imenger, who put it over from inside the 6-yard box.
In the final minute, Solomon Kwambe got forward to stretch the play and swung in a cross. Uzochukwu got his head to it, but goalkeeper Stephen Adams pulled off an excellent reaction save.
The first involved a run-in behind, something sorely lacking all game from the Super Eagles midfield. That was the only time in 120 minutes that they penetrated the Ghanaian defence, and the Black Stars were eminently comfortable defending what was in front of them for the previous entirety of the contest. The second involved a full back in an advanced position, overloading the flank and stretching the play horizontally.
Ghana kept their composure in the ensuing shoot-out, and were deserving of the win: they were organized defensively and forced their opponents to play how they wanted.
Strategically, Maxwell Konadu prevailed. Stephen Keshi has shown that between games he has the savvy to pick up on problems and fix them, but his substitutions in this game were uninspiring and he did not alter the shape of his team to press home their numerical advantage. The midfield was disjointed; Shehu had his poorest game in the tournament, and Ali was a shadow of himself.
Amidst the disappointment of losing bragging rights, it must be remembered that a semi-final appearance in a tournament debut is not to be sniffed at. Keshi has done well to drag this team this far. A third place playoff against Zimbabwe awaits.