ANALYSIS
By Ed Dove
Just when it seemed like things were finally beginning to work out again for John Obi Mikel at Chelsea, the signing of Nemanja Matic places another immense barrier in his way. This one might be particularly difficult to overcome.
It had appeared that the Nigerian midfielder's stay in West London was coming to an end in the summer. Despite spending eight years at Stamford Bridge and accruing a medal collection that would be the envy of almost any other professional in the game, Mikel was heavily linked with a move away.
Jose Mourinho, the returning Chelsea boss, wasn't convinced by Mikel's progression and thus not confident that the Super Eagle would be able to contribute to the side's title push. The Portuguese boss was also blessed with a roster packed with midfielders of all shapes and sizes, capable of fulfilling all manner of different roles and potentially flourishing in a range of different formulations.
Mikel was competing alongside the likes of Frank Lampard, Ramires, Michael Essien, Marco van Ginkel, David Luiz and even Oscar for a spot as one of the 'two' in Mourinho's 4-2-3-1 formation.
It felt like an insurmountable challenge.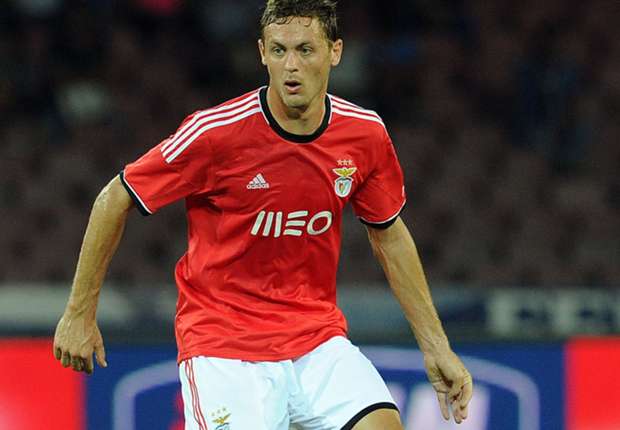 Matic returns to Stamford Bridge
Despite the honours won at Chelsea (1 Champions League, 1 Europa League, 1 Premier League, 4 FA Cups, 1 League Cup) there is certainly the sense and the sentiment that Mikel has never truly delivered at Stamford Bridge. He rarely shows the creative instinct he's demonstrated so effectively for Nigeria, he is yet to boast the defensive and positional discipline of Claude Makelele—his predecessor in west London—and hasn't achieved the level of consistency that one might expect from a player who has played almost 200 league games and over 50 European contests for one of England's elite club sides.
During the summer he was linked with a move away. Rafa Benitez, his former club manager, appeared keen to recruit Mikel for his revolution in Napoli while there was also the inevitable interest from Turkey—the home (if not the graveyard) for players (particularly Africans) who have been chewed up and spat out by Europe's finest club sides. The Super Lig is the land where squad players become star men, and it seemed like a perfectly understandable destination for Mikel.
But no transfer materialised.
Despite Galatasaray making a formal bid for the player, and despite the Metro running the line "Mikel confirms Galatasaray move" nothing ever came of the rumours and the speculation. Was Mikel set for a stay of execution under Mourinho, the manager who brought him to the Pensioners in the first place and who played an influential role in crafting the player who stands before us today?
The 26-year-old has steadily grown in influence as the season has worn on.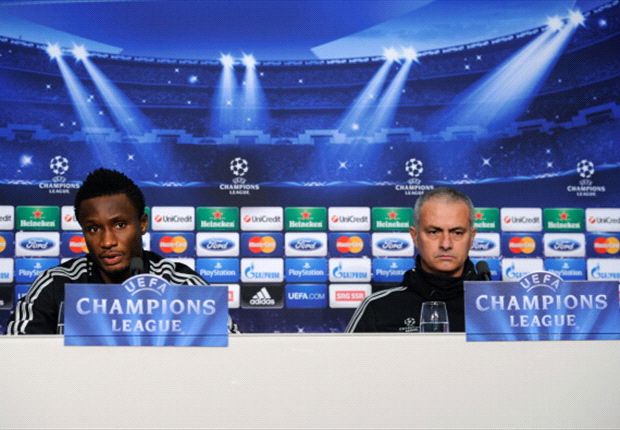 Mikel & Mourinho: Is a great partnership coming to an end?
Partly, this is because of the misfortunes and limitations of his rivals. Michael Essien has shown himself to be far below the standard required by Mourinho—he was particularly dismal in the first half against Southampton in early December and didn't reappear for the second period.
Van Ginkel's season was ended in September following a dreadful knee injury, while Lampard and Oscar have both had spells on the sidelines as well.
However, despite these increased opportunities, Mikel has started only eight league games for Chelsea this season and has entered the fray from the bench on seven occasions. Ramires, Oscar, Lampard and Luiz have all featured for the Blues more regularly and each appeared to have enjoyed more of Mourinho's confidence.
It is true that things have been picking up for Mikel over the last few weeks; he has started seven of Chelsea's last nine, and while these fixtures did include ignominious defeats against Sunderland and Stoke City, he was present for the shut-outs against Southampton, Swansea, Derby, Hull, Steaua, Arsenal, and for the 2-1 triumph over Liverpool.
Stats-wise, his contributions are not remarkable. African midfielders such as Cheick Tiote, Karim El Ahmadi and Victor Wanyama have all averaged over twice as many tackles-per-game as Mikel—in fact, John Obi doesn't even make the Premier League's top 100 in this category.
Most impressive, perhaps, is his pass-completion average of 89.8%.This makes him one of the EPL's top 20 most-consistent passers, although his impact for Chelsea is not as marked as it is for Nigeria. He makes, on average, one key pass every three games and, to date, has made only one assist all season.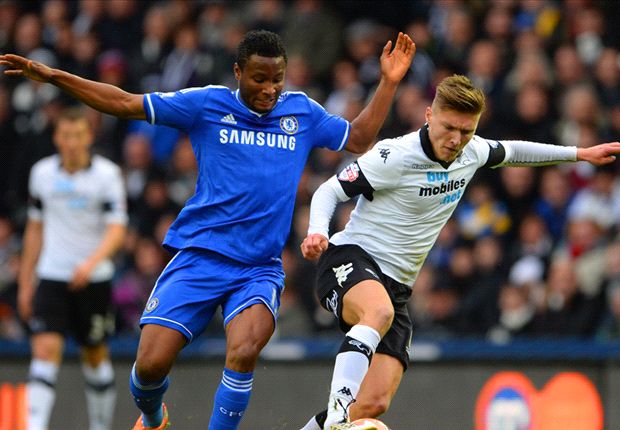 Mikel was in particularly imperious form against Derby
Mourinho's transfer spending this window, seems to suggest that he is aware of Mikel's limited contribution and is keen to renovate this aspect of his squad.
News broke this week that the club had agreed a £20.8 million deal with Benfica to bring Nemanja Matic back to the club on a five-and-a-half year deal. The Serbian central midfielder left Chelsea three years ago as part of the deal that brought Luiz to Stamford Bridge. His increased valuation is testament both to the midfielder's improvement and impact in Portugal, but also the Blues' poorly-conceived transfer policies and inability to successfully integrate academy prospects into the first XI.
Jonathan Wilson, of The Guardian, described Matic as such:
At a touch over 6ft 4in, he is physically robust, and offers both a goal threat from set pieces and extra security in defending them – an area in which Chelsea were surprisingly deficient towards the end of last year. He is also mentally resilient. This, after all, is a player who was rejected repeatedly before finally finding regular first-team football at Benfica.
Matic can also play, he is technically proficient and is an accomplished tackler. In Portugal he demonstrated his defensive discipline while being used as the sole holding player in Benfica's 4-1-3-2 formation, at Chelsea, he will likely have some steely company in midfield.
But will it be Mikel? Wilson suggested that Matic is "direct competition for Mikel, the great survivor who seems to be rated by hardly anybody around Chelsea apart from Mourinho."
Unfortunately, it is hard to see how John Obi asserts himself at Chelsea following this new addition. If Jose has got his gun, then anything Mikel can do Matic can do better.
Mikel is big, but, at 6'4, Matic is bigger. Mikel can run, but Matic is faster; Mikel can tackle, but Matic has been averaging 2.7-per-game in the Champions League so far (compared to Mikel's 0.8).
Crucially, Matic has the weight of a massive transfer fee behind him.
This may be a challenge like no other for the Super Eagle.