ANALYSIS
By Kolade Oni

Watching the world's major leagues, there are many cases where stability among the coaching and players' staff is not compromised. The more-astute club owners realise that this is necessary for their teams to compete among the best.
Some players and coaches spend almost their entire professional career at a club because they find the structure to be at the same level as their aspirations. These men stay put irrespective of the ups and downs in the clubs they are committed to.
Alex Ferguson (Manchester United), Guy Roux (Auxerre), Paolo Maldini (AC Milan), Arsene Wenger (Arsenal), Francesco Totti (AS Roma) and Steven Gerrard (Liverpool) are just a few of the coaches and players to have enjoyed long stints at some of Europe's most-recognisable clubs.
These men became institutions at those clubs, whose identities would be incomplete without mentioning their names and their contribution.
Roux, for instance, stayed with AJ Auxerre from 1961 till 2005 before stepping down after 44 meritorious years at the helm. In the process he transformed the club and gave them a European identity. Wenger has been with Arsenal for over 15 years since arriving England in 1996, while Ferguson left Manchester United after 25 years in charge.
From the players' point of view, Totti and Gerrard have played their entire careers at Roma and Liverpool respectively, while Maldini played for AC Milan for over 15 seasons before his retirement
It is not the same in the Nigeria Professional Football League (NPFL), where players and coaches are fired and hired at will to the detriment of stability, continuity and other essential ingredients of success.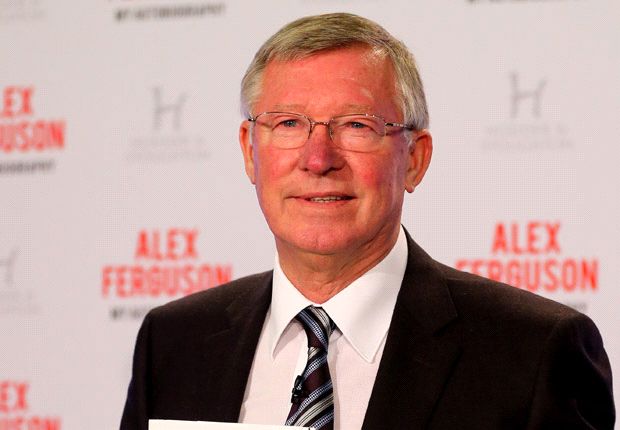 Sir Alex | Realising the value of stability

The Crux of the Matter
20 clubs participated in the top flight last season and at the start of another season only seven of them managed to hold on to the coaches that finished the campaign in situ. Sharks (Gbenga Ogunbote), Lobi Stars (Evans Ogenyi), Ramson Madu (Heartland), Dolphins (Stanley Eguma), Gombe United (Maurice Cooreman), Kwara United (Samson Unuanel) and Bayelsa United (Isa Ladan Bosso) all managed to retain their managers ahead of the new season.
Out of the seven, only four, Eguma, Cooreman, Unuanel and Bosso actually started the season with their clubs, while the other three found their way after their predecessors were sacked due to poor performance. The watch list also included the four clubs that got demoted to the lower league last season.
Looking at those that got promoted to the elite division, the story is the same because three of the four coaches that secured promotion for their clubs have either been sacked or asked to become second-in-command.
Of the four, only Giwa FC retained coach Abdullahi Biffo, while Crown FC recently hired Lawrence Akpokona as the technical adviser to boss Oladunni Oyekale who got the club's promotion ticket.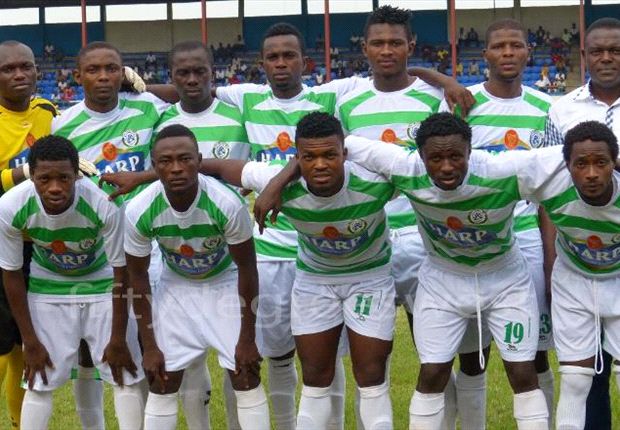 Dolphins | One of only seven teams to retain their head coach
Taraba United have signed Ndubuisi Nduka as a replacement for Tunde Abdulrahman and Abia Warriors too have also given coach Chijioke Osuagwu a reduced role following the acquisition of former Super Eagles' defender, Emeka Ezeugo. Osuagwu led the club to the elite division.
The list of personnel to have left their club since the end of last season in search of greener pastures would also be alarming.
Goal contacted some coaches who preferred to speak under anonymity and they made damning comments on what should be done to stem the tide and make the profession more stable.

Proposed new policy
The first coach to speak said that the primary issue to be resolved is thelength of contracts.
It is the norm in Nigeria that coaches are only contracted for a season and their job performance is reviewed thereafter at the close of each season.
The coach noted that to deincentivise this practice, teams should be compelled through the League Management Company (LMC) and the Nigeria Football Federation (NFF) to ensure that there is policy which includes a minimum duration for contracts.
He said that if that becomes law, no team would be willing to sack coaches at will knowing that they would have to pay considerable compensation to terminate the binding contracts.
An issue raised by another coach is the delay in the issuing of employment letters to coaches as soon as they are named to take charge. He reasoned that so many coaches had been sacked without getting their entitlements because they do not have any signed document to back it up. When they are sacked, they don't have anything to present to their lawyers.
In other leagues there is uniformity in the documentation of contracts, but in Nigeria, nothing of this function exists. We don't even have a database where all the information about the players and coaches in the league can be found. We lack a historic record and this won't help our bid to have a structure that would make our personnel better secured at their various clubs.

Contractual Irregularities
Many players in the domestic league are to said to be contracted to their clubs once their contracts end. In actual fact, they are able to walk away for free at the end of their deal. No wonder they seek another club every season when they note that their financial expectations were not met at their previous side. Players are only signed for a season but when they want to move on another club, their former teams asked for ridiculous clearance fees when they are not actually under any form of contract.
Players could also be made to stay at clubs for more than a season if they are paid their entitlements as and when due, or if they are tied to longer contracts. Only a handful of them managed to stay for more than a season at a club for fear of being owed backlogs of salaries and signing-on fees with little hope of ever receiving them.
Only Kano Pillars, Heartland, Dolphins, Enyimba and a couple of others managed to hold on to their stars for multiple seasons. They have benefited, in the long run, from this stability.
The recycling of players and coaches cannot do the Premier League any good because it shows that we are not consistent with what we hold so dear. The uncertainty over contracts makes the league an unattractive prospect for local players and encourages them to seek employment overseas, where contracts would be more precious.
The NFF and the LMC need to take action to ensure that players and coaches do not become slaves in their own country, under the guise of playing as professionals. If they fail to do this, then our domestic league will suffer dearly.

Follow Kolade Oni on