ANALYSIS
By Ed Dove
The Champions League Group Stage has come to a close with mixed results for the Nigerian players involved in the tournament.
Three of our contingent have progressed to the knock-out stages, while three others are eliminated from European competition altogether having finished bottom of their group.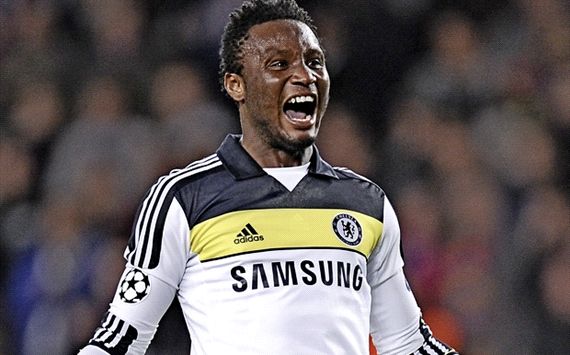 John Obi Mikel
Matches: 5 Starts: 3
Goals: 0 Assists: 0
Win ratio: 3/5 Status: Qualified for Last 16
Having been earmarked for a move away from Stamford Bridge during the summer, it is to Mikel's credit that he has fought back into contention this season under Jose Mourinho.
In truth, while Mike was influential during Chelsea's excellent run at the end of October and the beginning of November, he has also been present for some of the Blues' darker moments this season. He was present for both defeats against Basel in the Champions League and also played his part in leaky showings against Stoke, Sunderland and Everton in the Premier League.
Nonetheless, the Pensioners have every chance of being present in the latter stages of the Champions League and Mikel, with his big game experience, could well come into his own.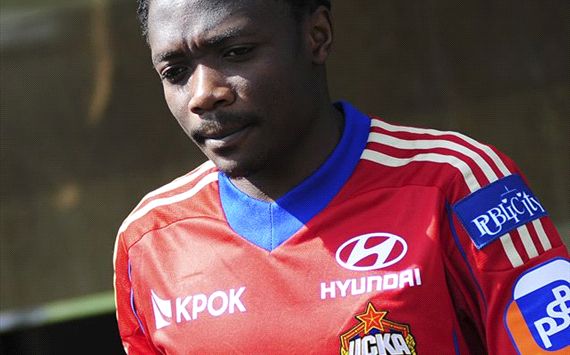 Ahmed Musa
Matches: 6 Starts: 5
Goals: 1 Assists: 1
Win ratio: 1/6 Status: Eliminated
It is a great shame that CSKA Moscow were unable to build on their league triumph of last season to seal progress in the Champions League. Considering Zenit's struggles and Anzhi Makhachkala's reboot, the opportunity was there for a side to claim Russian pre-eminence—CSKA couldn't do it.
Not only does their fantastic attacking trident of Honda-Doumbia-Musa bow out of the Champions League, the Army Men are out of European competition altogether.
Musa even managed to bag himself a goal in the last group game, the 2-1 away defeat to Viktoria Plzen, but his defensive-minded team-mates were unable to preserve the lead.
If there is any silver lining, however, it is that the reduced European schedule in 2014 will perhaps leave Musa fresher for a certain trip to Brazil!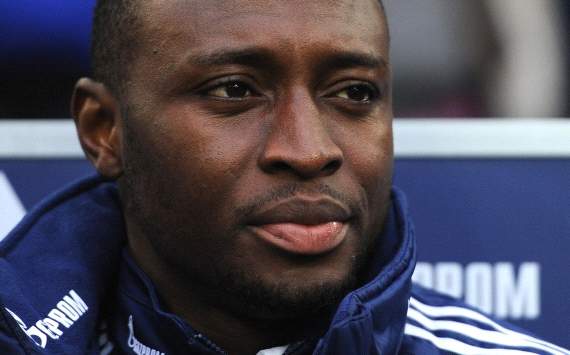 Chinedu Obasi
Matches: 1 Starts: 0
Goals: 0 Assists: 0
Win Ratio: 0/1 Status: Qualified for Last 16
Having been injured in March, Chinedu Obasi is only just finding his way back to full fitness. The former Nigeria International made his comeback in the Bundesliga against VfB Stuttgart and returned to European competition against Basel.
He only managed two minutes in that game, but will surely be delighted to return to Europe's premier competition.
Schalke qualified from Group E alongside Chelsea, and so Obasi will likely get the chance to add to his continental appearance in the coming months.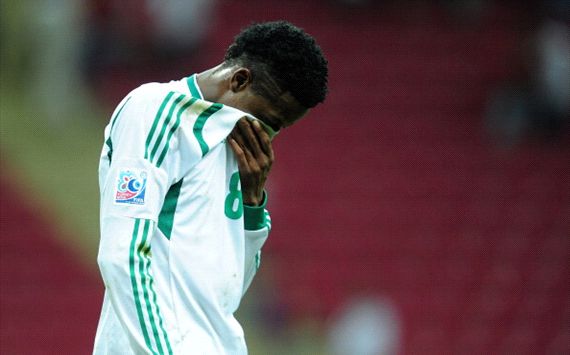 Michael Olaitan
Matches: 2 Starts: 2
Goals: 0 Assists: 0
Win ratio: 2/2 Status: Qualified for Last 16
While many may have plumped for Benfica as the most-likely team to qualify from Group C alongside Paris Saint-Germain, Greek giants Olympiacos performed well during the group stages and well deserved their spot in the last 16.
It is the first time they have been in the knock-out round since 2009-10.
Thrylos can boast the likes of Javier Saviola and Kostas Mitroglou in offensive positions and thus it has been hard for Olaitan to get game time.
When he has, however, he has impressed with his direct running and fearless attacking play. Few defenders will look forward to the prospect of marshalling Olaitan in the round of 16.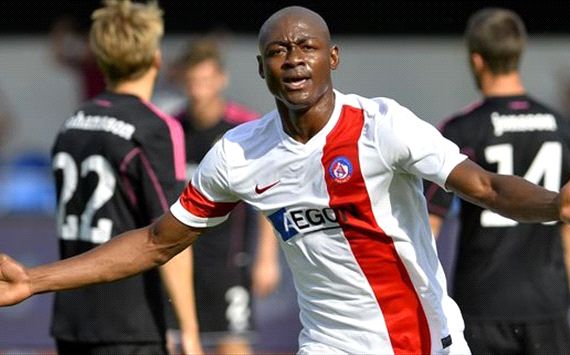 Fanendo Adi
Matches: 3 Starts: 1
Goals: 0 Assists: 0
Win ratio: 0/3 Status: Eliminated
Few were expecting Copenhagen to pull up any trees during the 2013-14 Champions League group stage. The Danish side found themselves pooled alongside Juventus, Galatasaray and Real Madrid.
That the Italian champions also failed to advance to the Last 16 is a signal of just how strong the group makeup was.
They had their moments however, not least a fine 1-1 home draw against Juve and a home victory against Gala, when Daniel Braaten, a Norwegian international of Nigerian descent, scored an early goal.
Fanendo Adi didn't make much of an impression during his three matches and didn't actually play 90 minutes in any of them. Nonetheless, the experience of playing against the likes of Juve and Galatasaray, and at the Bernabeu, will doubtless serve this young forward well.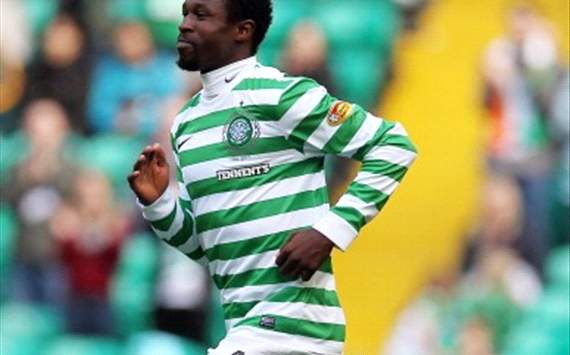 Efe Ambrose
Matches: 6 Starts: 6
Goals: 0 Assists: 0
Win ratio: 1/6 Status: Eliminated
Unfortunately, Efe Ambrose and Celtic couldn't repeat their heroic performances of recent seasons and were dumped out, fairly unceremoniously, in the group stage.
Being drawn in the 'Group of Champions' alongside Milan, Barcelona and Ajax, qualification was always going to leave Celtic with a lot of work to do to progress. Elimination is not unsurprising, but Hoops boss Neil Lennon didn't hold back with criticism of his side, particularly following their 6-1 tonking at the hands of Barcelona.
The Buoys not only bowed out of Europe's top competition, they also missed out on sealing a spot in the Europa League, with Ajax claiming third place in the group.
Despite enjoying a terrific performance against Motherwell domestically, and celebrating the birth of his baby daughter, Ambrose was one of several players criticised by the manager after their defeat to Barca.
The centre-back was at fault for three of the Catalans' six goals, making for a night to forget.
Super Eagles fans will be hoping that this unimpressive performance is not a sign of things to come next summer.