ANALYSIS

By Babajide Alaka | Deputy Editor
It was a good test for the World Cup-bound Super Eagles and what was most commendable about the match at Craven Cottage on a freezing Monday night was that it was a second-string Eagles with three home-based players who started in defence – Solomon Kwambe, Benjamin Francis and Austin Egwuekwe.
The line-up gave good voice to the Stephen Keshi project and the likes of Shola Ameobi and Bright Dike but there were other things that showed up.
Goal looks at five things that were noticed when the Eagles clashed with the Azzurri on Monday.
OGU ADDS BALANCE AND GOAL-SCORING THREAT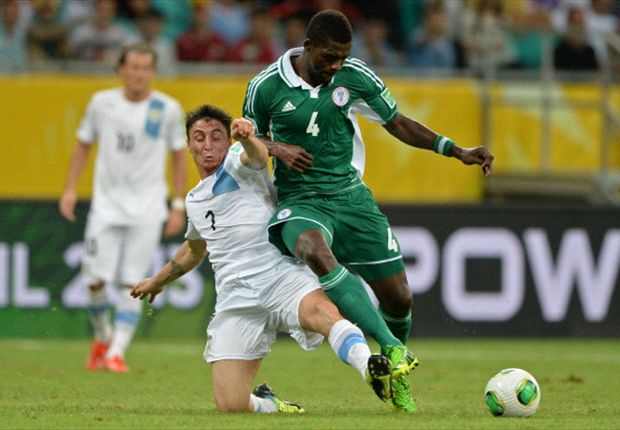 John Ogu has not had a lot of playing time for his Portuguese club this season but every time he has played for the Super Eagles this year, he has shown aggression but more importantly an eye for goal.
It was there for all to see against South Africa but it was more pronounced when he came on against Italy at Craven Cottage on Monday. He would be a good addition to the engine of Ogenyi Onazi freeing Mikel Obi to be the creative fulcrum.
Ogu got close to scoring from a corner in the 52nd minute and stung the palms of Salvatore Sirigu in the 75th minute. With his height and strong left foot, he would create good balance for the right-footed Onazi and a great platform for the team.
ODUAMADI SEEMS NOT TO BE READY FOR THE EAGLES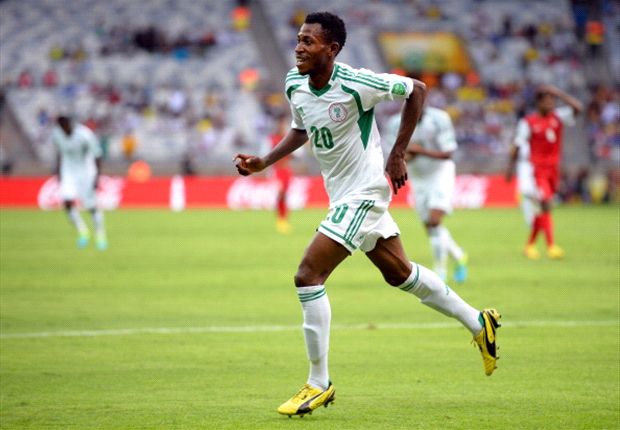 Since he scored three goals against Tahiti at the Fifa Confederations Cup in Brazil, it is hard to remember any good performance by the Milan loanee. There is no doubting the talent but the question his performance again on Monday raised was whether he is quite ready for the international stage with Nigeria?
He was quite listless against Italy – where he was really expected to shine since he plays his football in Italy but the first half performance is better forgotten.
Keshi might have to re-appraise his usage or find another position for him. This is not saying that he should be ex-communicated from the team but tactically he needs to step up his game.
BENJAMIN FRANCIS LOOKS GOOD ON THE LEFT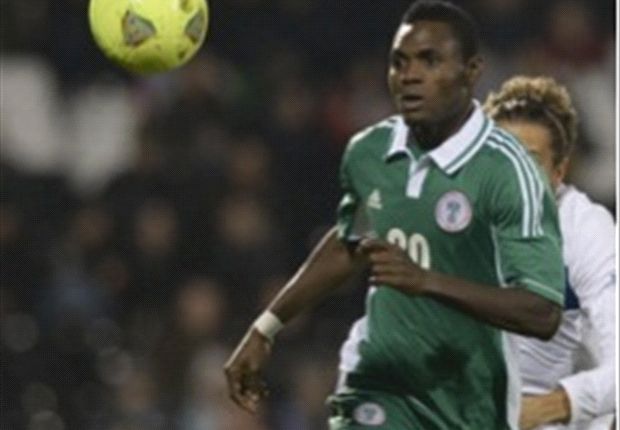 The assist for Nigeria's second goal by Shola Ameobi would have summed up Benjamin Francis' excellent performance against Italy on Monday but as a defender, he will ultimately be judged on his defensive capabilities.
And that he passed also in flying colours. Francis was a bit isolated in the second half as Victor Moses failed to fall back deeply to help him out. But he was constantly running outside Moses to create an overload through which the second goal came. That he is still playing in the local league says a lot about the league.
His compatriot on the right was not as accomplished though he had more opportunities to create danger down the right flank which he did not use as well as Francis did. Kudos to the Heartland defender and Taye Taiwo may not get back in the team if he continues to perform this well in subsequent matches.
OBOABONA & EGWUEKWE NEED SOME POLISHING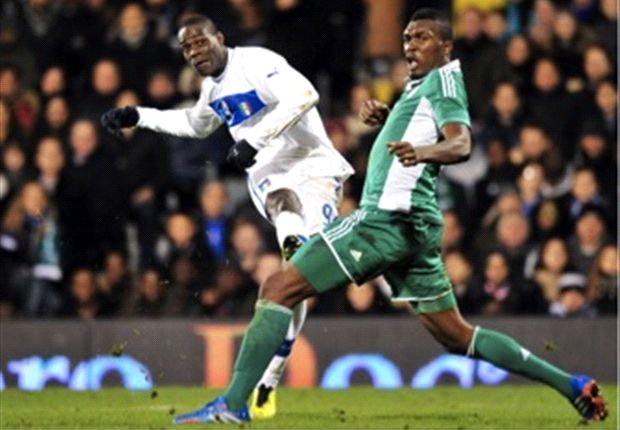 The collective performance of Azubuike Egwuekwe and Godfrey Oboabona in the first half almost gave me fits though I had to caution myself with the fact that it as just a friendly encounter. Mario Balotelli had the number of both defenders especially in the first half and it is a minor miracle that the Azzurri only scored one goal.
They slightly improved in the second but throughout the match, the movement of Giuseppe Rossi and Balotelli was a constant irritation as it should be but the Nigerian central defenders showed that they did not possess the international experience to keep the Milan striker at bay.
There was no need diving into the tackle or being to close to the striker – it just created avenues to roll or win cheap free kicks. The Eagles definitely need more cover in central defence.
NIGERIANS CAN BEGIN TO BELIEVE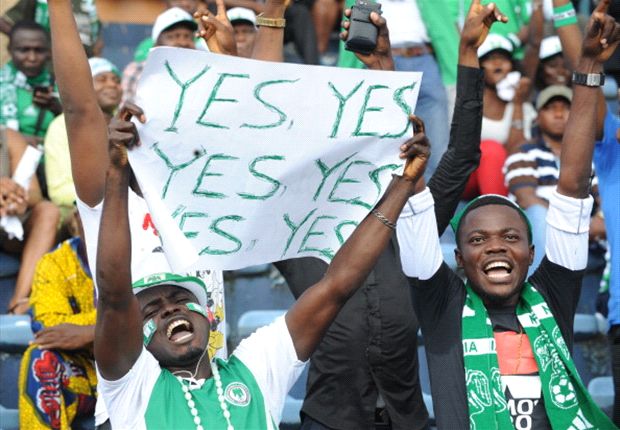 After a lackluster performance against Ethiopia last Saturday and their arrival on Sunday into London's biting cold – I was prepared for the worst. I had told myself that a defeat would show up the team's inadequacies and show the Stephen Keshi-led coaching crew what needed or needs to be done.
But how well the team played especially after going a goal down pleasantly surprised me. This Italian team played a 1-1 draw with Germany last Saturday and it were not for some sloppy defending and tiredness, the Eagles could have won the tie.
The conclusion then is that the team is almost ready for the World Cup but there are still some shortcomings that need to be fixed. Two or three years ago, the Eagles would have lost the friendly match but their resolve has hardened over the last 18 months and they are now quite hard to beat. The team – if well prepared tactically and technically, with a little bit of luck can actually aspire to a semi-final place in Brazil. Yes, Nigerians can dare to dream!
Follow Babajide Alaka on