ANALYSIS
By Ed Dove
I imagine I am not alone in finding Peter Odemwingie a headstrong, confident and intransigent individual. Not one to relent or turn the other cheek, not one to renege on a decision or a conviction, not one to accept that he is in the wrong and admit the error of his ways.
Nonetheless, I can't help imagine that somewhere in the heart of the man there is a modicum of regret and an obscured corner that wishes he could turn back the clock.
Sometimes things are so perfect, so ideal, that it only takes one tiny blemish to spoil them beyond repair. Imperfect may only be 99% to perfect's 100, but that gap can often seem like a chasm, an irreparable hole to fix.
Eden was never the same after Eve took that first little nibble; the perfect storm of Stone Cold Steve Austin was forever lost following Wrestlemania 17's betrayal; The Wizard of Oz was an intoxicating mystique until the Emerald City's key secret was revealed.
And so the Utopia of West Bromwich evaporated for Odemwingie once his own treason was revealed to the watching world.
The unravelling of events will surely go down in football folklore.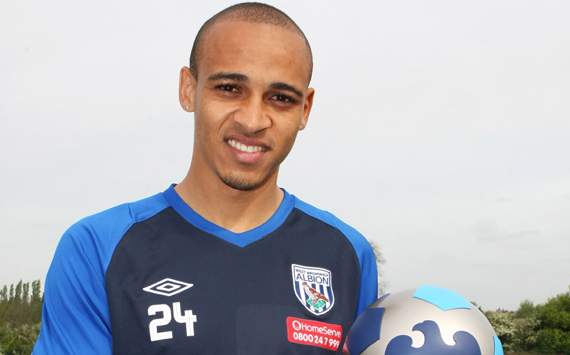 Odemwingie while the going was good
Tempted by rumours linking him to big-spending, money-splashing QPR, Odemwingie, with dollar signs flickering beneath his eyelids, skulked from the abandoned hearths and disused steel mills of the Black Country to the bright lights and endless promise of West London.
Arriving at Loftus Road in the final moments of transfer deadline day, a futile attempt to demonstrate to his 'would be new club' the eagerness of his ambition, Odemwingie spoke fondly to the Sky Sports cameras about his aspirations for the rest of the season under Harry Redknapp.
It was a final throw of the dice to secure a move, a last twirl of the skirt before an unmoved suitor; the Rangers didn't bite and Odemwingie was forced to drive back to the West Midlands, his tail well and truly between his legs.
The sports world looked on and replayed the ill-fated interview over and over; smirking and giggling at the Nigerian's premature idiocy and supposed greed.
The public laughed, but in West Bromwich, Albion fans were anything but amused.
Perhaps these days we can begin to accept footballers who want to move on, footballers who wish to realise their ambitions, or even those who just want to earn a little more, but there are ways and means.
Odemwingie's episode provides posterity with a 'How Not to' guide.
Forsaking the fans that embraced you after abuse in Russia, forgetting two fruitful, goal-ridded seasons, threatening to derail WBA's finest season in a generation in order to make an extra buck at relegation bound no-hopers QPR…it's no wonder that Albion fans weren't best pleased to see the Uzbekistan-born frontman return to the Hawthorns later in the season.
The reunion was a catastrophe as Odemwingie was booed out of the building and began to tangle and bicker with his own fans. Not one to shy from confrontation, the striker also took to Twitter to voice his displeasure at his treatment by the club.
He opened Pandora's Box, and only had himself to blame.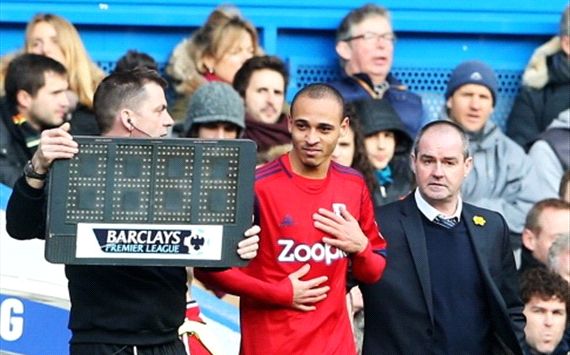 Odemwingie & Baggies Boss Steve Clarke, the damage has been done
Amidst the uncertainties and intrigues of this summer's transfer window, Odemwingie's departure from the Throstles has long seemed inevitable. That he still hasn't transferred, as we approach the end of July, is a shock for me.
Renewed interest from QPR was anticipated this summer, but following the club's relegation to the second tier it looks highly unlikely that they and Odemwingie would be a good fit for each other. Instead, Celtic forward Gary Hooper has been targeted, and is a younger, brighter prospect.
One London club that has been linked with the player in recent months is Crystal Palace. The newly promoted side would relish the experience, versatility and goal threat that the Nigerian would bring, but would he be worth the baggage?
At 32, Odemwingie no longer has the sell-on value he once did, and a club that place a huge value on team spirit and togetherness might be mad to let such a potentially disruptive influence into the fold.
I suspect that having already recruited Dwight Gayle and the experienced Kevin Phillips in this window, Palace would hesitate before tying up valuable funds in a problematic player.
Fulham and Cardiff have also been touted as potential destinations, but both would question whether Odemwingie is the best option for their money.
It is perhaps little coincidence that the majority of clubs linked to the player have been in some of the world's more obscure or developing leagues. Dubai side Al Nasr have, at times over the last few weeks, appeared close to sealing a deal for the player, but right now they and Albion look to have reached an impasse over money.
The Emirati giants clearly realise that Odemwingie's future is untenable in the West Midlands, and refuse to pay £2million for a player who is quite obviously 'damaged goods' in the eyes of WBA's hierarchy.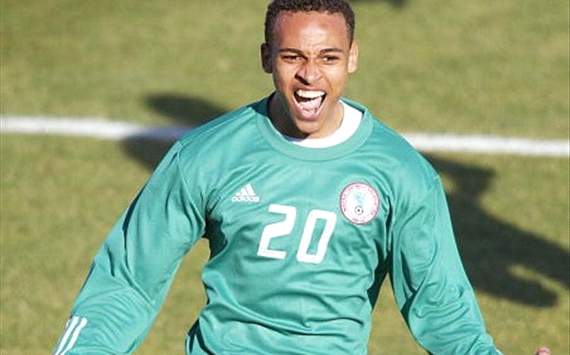 One major incentive for the forward will be the encouraging words of Nigeria coach Stephen Keshi. Speaking to KickOffNigeria.com, the Big Boss indicated that the door was still open for Odemwingie to return, but only if the player's behaviour improves. Keshi was one of the characters targeted by the striker's pre-Afcon Twitter rant following his exclusion from the tournament squad.
Keshi's words will only be relevant if the forward finds a club, finds his feet, and begins to find the net as regularly as he did at the Hawthorns. If ambition hadn't outgrown him in the Black Country, and if he'd continued at West Bromwich in the form of yesterday, the World Cup could easily have been a glorious swansong for a career that has only flitted in and out of excellence.
Perhaps, some day soon, Odemwingie will find himself driving to a new club, to a destination which he can be sure will be his own. Maybe it will be London, and he will find himself cruising along that same motorway, entering the urban sprawl, and dreaming of a future not so lucrative as the last fool's gold he sought.
Maybe in that obscured corner of regret he will be imagining what might have been, about how rich the worship felt in the Black Country used to be, about the adulation he left behind, and the paradise lost.
Things will surely never be the same again.