We continue our annual reports on Super Eagles stars overseas by focusing on those players plying their trade in France and Italy
ANALYSIS
By Ed Dove
An exciting clutter of young Nigerians are forging their way in the sporting world, and beginning to enjoy their European experience at various outposts across Italy. This collection of players all seem to have a few things in common; they are invariably versatile midfielders, have enjoyed brief, investigative spells in the national team, and have almost all honed their craft in the Italian lower leagues, loaned out by their illustrious parent clubs.
Ogenyi Onazi is the pick of the bunch. The tenacious defensive midfielder has come on leaps and bounds this season. Having made his Lazio debut in the final game of last term, the anchor man has begun to establish himself in the first eleven, and has delivered some particularly impressive performances in the Europa League—not least in the 0-0 draw with Tottenham at White Hart Lane.
The highlights have doubtless been two key finals, in both of which Onazi has risen to the occasion. In a crucial Rome derby, the final of the Italian Cup, the youngster worked tirelessly to silence Francesco Totti and Daniele De Rossi—the Biancocelesti securing an unforgettable 1-0 and a place in next season's Europa League.
The other key clash was, of course, Nigeria's Cup of Nations victory against Burkina Faso. Having usurped Fegor Ogude in the Super Eagles' line-up early in the competition, the Jos-born midfielder was a stalwart in the heart of the park, and widely impressed with his mature, assured performances.
Onazi looks primed to bring his talents to a wider audience in the Confederations Cup this summer.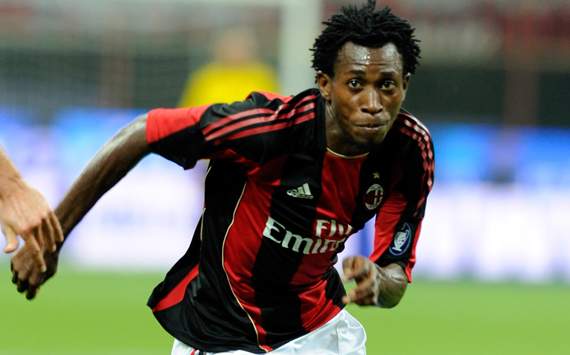 Oduamadi
Another who is likely to figure prominently in Brazil is Nnamdi Oduamadi. The Milan winger was a revelation in the World Cup qualifier against Kenya, arriving late to break the deadlock with a well-taken goal. It was widely encouraging to see the youngster finally return to the international fold, two years after his initial debut-also against Kenya.
Now 22, and having enjoyed loan moves to the likes of Torino and Varese, Oduamadi might finally be ready to make the grade at Milan.
Struggling to make an impact across the city is Joel Obi. The talented young midfielder has long promised to emerge as a bonus five star, but a combination of injury problems and a lack of positional stability have meant that his progress has stalled in recent times.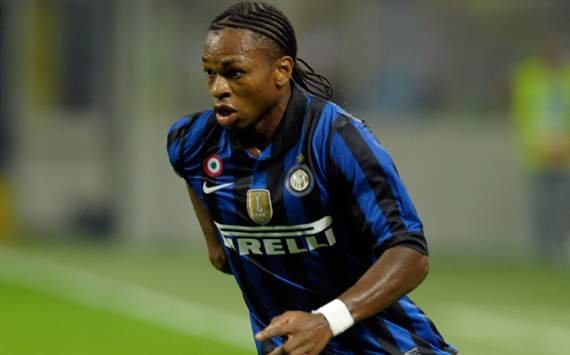 Joel Obi
Having missed out on both the Cup of Nations squad and this summer's get-together, Obi finds himself far away from the international fold. Before his recent departure, Inter coach Andrea Stramaccioni expressed optimism that Obi would one day recover from his setbacks to claim a regular spot in the Inter first eleven, however, it may be that a loan deal within Italy is necessary for the youngster to rediscover the prodigal form of his early career.
It has been a mixed season for versatile midfielder Nwankwo Obiorah. He, like Joel Obi, struggled to make the grade at Inter, and a move to Palmer was agreed to reignite his progress. Loan deals within Italy, at Gubbio and Padova, generated mixed results, and this season Obiorah found himself loaned out to Romanian giants Cluj.
Having failed to make an impact at the Cup of Nations, Obiorah has unfortunately missed out on this summer's action-his next move will surely be crucial.
One of the brightest young defenders in Serie A at the moment is Torino centre back Angelo Ogbonna. Despite having chosen to represent the Azzuri at international level, the youngster has prompted delight and pride in the land of his ancestors. Having seen Torino promoted last season from Serie B, the defender has had the chance to test his mettle against a higher level of opposition this term.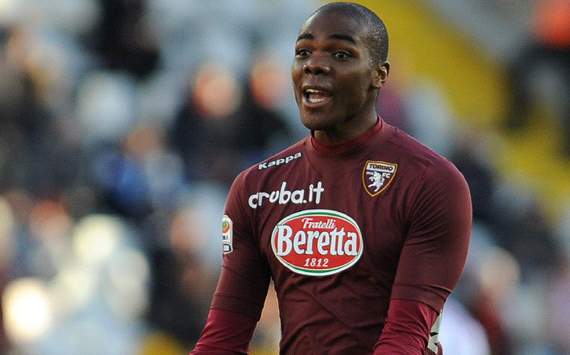 Angelo Ogbonna
He hasn't disappointed, and Torino have retained their top-flight status with Ogbonna often starring in the heart of the defence. His name has long been linked with other Italian clubs, such as giants Juventus and Milan, but it may be that his future lies overseas with several Premier league clubs rumoured to be interested.
Stefano Okaka is another Nigerian who has set his stall with Italy. Unfortunately the forward has failed to live up to early expectations, and the nascent years of his career have been blighted by injury. This season has seen another loan move to the second tier, and it may be that his future lies away from the harsh glare of top-flight football.
Kaduna-born defender Daniel Adejo was linked to Serie A and Catania last summer. However, a modest campaign this term in the second division with Regina may indicate that the youngster would be better served revising his expectations.
Swiss international Innocent Emeghara in due order to taxing campaign relegated Siena while former international Stephen Makinwa can be found plying his trade much further down the pyramid with Carrarese.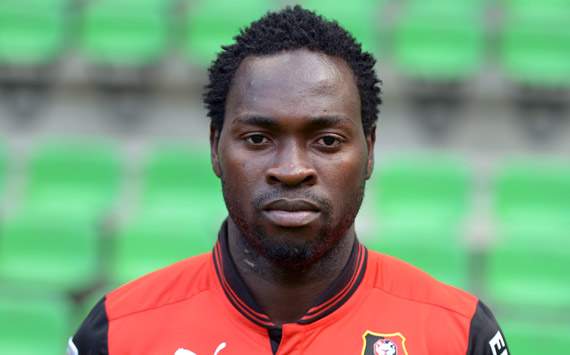 Onyekachi Apam
Over in France, Rennes have a stable of two Nigerians. Onyekachi Apam failed to make the most of a Keshi recall at the end of 2012, and has now drifted away from the international scene. After a good early start under new manager Ejike Uzoenyi earned his transfer to Europe, and to the French top-flight, however his international progress has halted after a subdued Cup of Nations and only three minutes of game time in France thus far.
Elsewhere, former Portsmouth striker John Utaka has enjoyed a frustrating campaign in Montpellier. Unable to recreate the club's recent title-winning glory, the Nigerian has often appeared inadequate and his future looks likely to be away from France.
Turkish heavyweights Besiktas – have been linked, and it would probably be in the interests of both player and club to sever ties.
Also keep an eye out for King Osanga, over at Sochaux, and Toulouse's Norwegian international Daniel Braaten—both of whom continue to build careers over in France.
Follow Ed Dove on