COMMENT
By Ed Dove
In light of the impending retirement of Manchester United's legendary manager Sir Alex Ferguson, it is important to examine Fergie's relationship and his interactions with Africa.
During his time with United, and particularly during the globalisation of the game that occurred increasingly during Premier League era, Ferguson has faced criticism—particularly originating in Africa—that he is not a fan of the continent's talent.
Responding to these assertions, Sir Alex insisted that decisions made over personnel and signings had nothing to do with nationality, background or race. It is hard to ignore the fact, however, that while the likes of Arsenal, Chelsea, Tottenham, Manchester City and even Liverpool have often built their teams around African talent, United have never had a genuine African hero.
Two internationals played for the club during the last decade, South Africa's Quinton Fortune, and Cameroon's Eric Djemba-Djemba, but neither was a great success.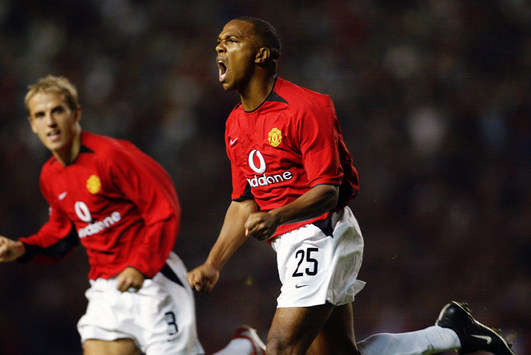 Quinton Fortune in United colours
The former was a versatile option, and well-liked among fans and teammates. He was never able to cement a first team berth however, neither in defence or as an attacking left sided midfielder, and his progress at the club was regularly stymied by injury.
While Fortune left in 2006, with the fond farewells of his club, Djemba-Djemba struggled to generate the same levels of goodwill.
Bought in 2003, for £3.5 million, the midfielder is regularly listed among Fergie's worst ever signings. He arrived following some sterling performances for Cameroon and Nantes, and despite some early evidence of tenacity, was never able to fill the boots of former captain Roy Keane—the icon he was assigned to replace.
The player—apparently so good they named him twice—became a joke figure, and a major black mark in Ferguson's list of past acquisitions. Perhaps it was this experience, with the unfortunate Djemba-Djemba, that put Sir Alex off African talent, and dissuaded him from turning to the continent again.
Bebe, the son of Cape Verdean immigrants to Portugal, looks likely to be another to fall into the 'flop' category; while some players of African origin playing for European national sides, have managed to enjoy finer fortunes in the North West. I count Patrice Evra, Nani, Henrik Larsson and Danny Welbeck among this number.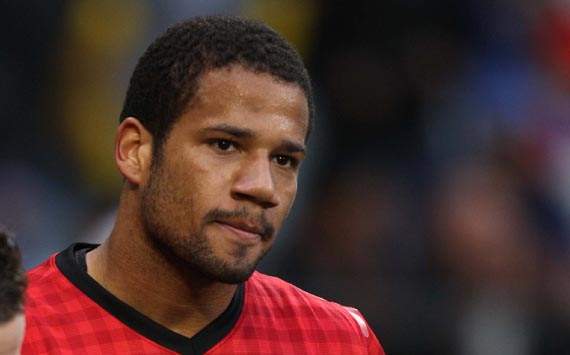 However, two African players who have found favour in Fergie's eyes have been Nigeria midfielder John Obi Mikel, and Ghanaian powerhouse Michael Essien—both of whom have been central to the recent successes of rivals Chelsea.
Speaking at a conference in Qatar in 2010, Sir Alex expressed regret at his inability to sign Essien a decade earlier. The 17-year-old enjoyed a trial at Old Trafford, but despite impressing club officials, the Red Devils were unable to secure a work permit and, with no European passport, the deal slipped out of their hands.
Despite being tempted by Essien in 2005, following his successful transition to European football—with Lyon—Sir Alex rued the enormous asking price demanded by the French club. Eventually, it was Chelsea, and Jose Mourinho, who stumped up the required £24.4 million to acquire his services.
In London, Essien went from strength to strength, and after some early teething problems, became a pivotal character in Chelsea's success. He was regularly classed among the world's finest midfielders before injury curtailed his progress.
Mikel, on the other hand, did find himself on United's books briefly after leaving Norwegian side Lyn in 2005. The transfer, which became one of the most controversial in English football, saw the player allegedly renege on an agreement to join United—only a short while after expressing his delight at signing for the club—before admitting that Chelsea was the destination he truly had his heart set on.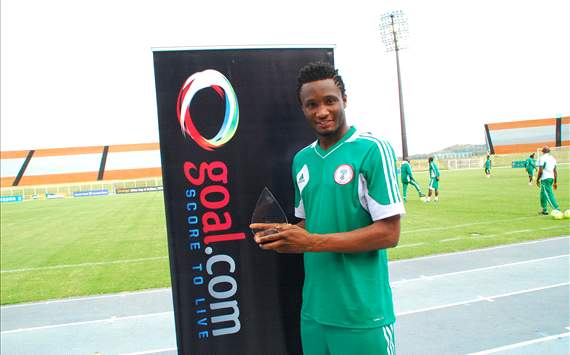 The Blues eventually go their wish, and, to the chagrin of both Lyn and United, he joined Jose Mourinho's revolution in 2006. Despite being able to count the Champions League, the Premier League and the Africa Cup of Nations among his honours, the sentiment exists that he is a player who has never quite realised his immense potential.
As a youngster he was a creative talent whose name was whispered in the same breath as that of Lionel Messi. An enduring lament among Nigeria fans concerns the player's progress, and whether an early move to United would have led to John Obi maturing into the star he once promised to be; a genuine Nigerian icon and an apt successor to Jay-Jay Okocha.
Stung by Mikel's apparent dishonesty and disloyalty, Ferguson turned his attentions elsewhere—it's hard to remember any African players arriving at the club with such promise since the aforementioned episode.
Angolan forward Manucho arrived at the club in January 2008 after impressing during a trial from Petro Atletico. He had a brilliant outing at the 2008 Africa Cup of Nations in Ghana but failed to tie down a starting spot at Manchester United. He was shipped out on loan first to Panathinaikos and then Hull City but has finally settled in Spain.
Perhaps Ferguson's most infamous interaction with the continent came in 2002, when he was accused of sexual harassment by a South African woman. The allegations threatened to tarnish Fergie's reputation beyond repair, but as the dust settled and the case was examined, it began to look more like the Scot had been set-up.
After a few days of police investigation, all charges were dropped, with the authorities concluding that he had no case to answer.
While such an unsavoury episode might have threatened to derail the relationship between Ferguson and South Africa, the manager has enjoyed a long association with the Rainbow Nation. He has long encouraged Manchester United's tours to the country and their participation in the Vodacom Challenge, while he once, memorably, sang Happy Birthday to former President Nelson Mandela.
The popularity of Manchester United in Nigeria, Africa's most populated country saw them play a pre-season game against Portsmouth in Abuja in July of 2008. David Gill, United's chief executive said the country had its "fourth largest fan base" world wide. While Asian markets are courted by the signing of Asian players, no African players have had the joy of playing with the Red Devils under Ferguson even as Nigerian telecom giant Globacom has invested a lot in the United brand.
While Ferguson's character and comportment may have occasionally drawn ire from Africans in the past, I am confident that when his record, achievements and legacy are considered coldly in the future, few on the continent would be able to convincingly argue against his place in the pantheon of history's finest football coaches.