Football stakeholders say that until our clubs are ready to change their ways, they will continue to suffer severe hardship playing in Africa
SPECIAL
By Emeka Nwani & Kolade Oni

For a long time, Nigerian clubs have done well in continental competitions. The clubs have been able to prove that if the right atmosphere is provided, they will rule Africa. Sunshine Stars got to the semi final of the Champions League last season as well as that of the Confederation Cup the season before.
But preceding weekend was a terrible one for Nigerian football. At the time the League needed good results from the continental teams to shore up the image of the League, the clubs fell apart.
Nobody expected that three out of the four teams representing the country would exit the Caf Champions League and Confederation Cup. With good results from their first leg games, Kano Pillars, Heartland and Lobi Stars, fans were confident that all the three teams would move to the next round of the competitions.
Lobi Stars lost 7-1 to AC Leopards of Congo after the 3-1 first leg score in Bauchi. Their loss has been a major talking point after they were expected to defend their lead in Mozambique.
Kano Pillars had a better score line in Kano after they walloped the Congolese side 4-1. They took a chartered flight to Congo but came back with tales of woes as they lost 3-0.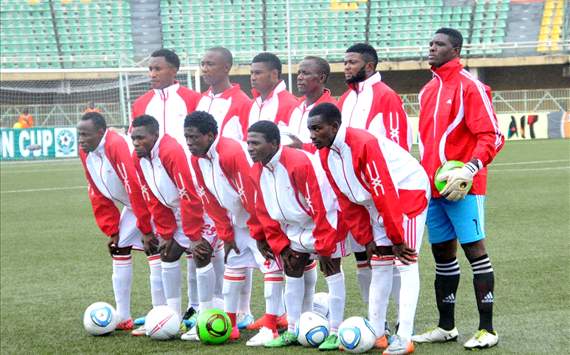 The case of Heartland was more pathetic. They had three weeks to prepare for the second leg against US Bitam of Gabon after securing a 2-1 win in the first leg in Owerri.
But they waited for the last minute before they started looking for flights to take them to Gabon. They came to Lagos on Wednesday and could not travel out until Saturday when they were supposed to be taking on Bitam.
They were walked over and the next day, they returned to Nigeria complaining of not receiving the best of treatment from the Gabonese side who insisted they had performed the walk over formalities.
Only Enugu Rangers are still remaining in the Champions League.
Nigerian clubs do all sorts to either win the League trophy or qualify to play in the continent. Most club managers believe that the only way they can remain in charge of their clubs is to always play in the continent without making adequate preparation to make a mark in Africa.
Goal.com spoke to the stakeholders and they contended that a lot still needs to be done to make Nigerian clubs compete favourably in Africa
Warri Wolves defender, Ike ThankGod said it is disheartening that players are meant to go through hell in order to earn a living.
"I don't want to blame any player or any of the clubs. When you know what we go through, you will appreciate that until the right things are done, we are always going to wander around without any meaningful impact in Africa.
"Before anybody will begin to lay any blame, the person must realise that the welfare of the Nigerian players is not taken into consideration in any way.
"That is why I have said I will not blame any of the teams and players," ThankGod summed up.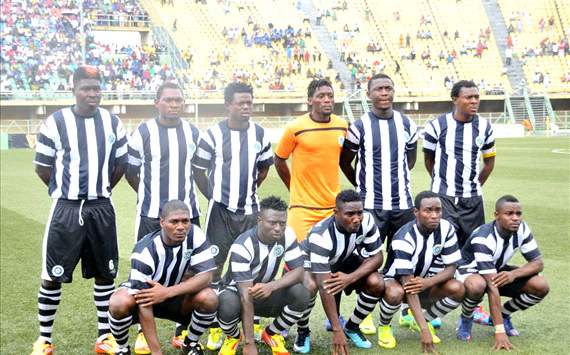 Sharks coach, Gbenga Ogunbote, who led Sunshine to the semi final twice, revealed that he is still at a loss as to why the three teams lost the way they did.
"It beats my imagination that they could lose out in such manner. I am also in the system and it will be hard for me to start pointing accusing fingers.
"I can't say much on what actually transpired during the matches until I'm able to watch the replay. But we must do something to prevent further occurrence," said Ogunbote.
Port Harcourt based journalist, China Acheru noted that professionalism needs to come into play if Nigerian clubs will excel in Africa.
"We did not watch Lobi Stars, so we cannot say if they were actually robbed or not. Immediately a Nigerian club loses out in a major competition, they claim robbery.
"That is one thing they must stop. Because we don't watch the away games, they can tell anything they like. Preparation is key if they must do well in continental competitions.
"For Heartland, lack of funds and naiveté on the part of the management caused their exit from the Confederation Cup. If they did right thing they wouldn't have been walked over," said Acheru.
Another journalist, Randa Andrew said that the blame rests squarely on the clubs who have refused to do things right to change the mentality of the players on how to approach away games in continental matches.
"Heartland's trouble in travelling to Gabon is a clear indication of the lack of proper administration as regards logistics and planning. This is a very important area that needs to be sorted out.
"You cannot leave everything until two days to the day of the match before you begin to make preparations for any away game.
"We need to understand African football politics both on the pitch and in the board room, this might seem farfetched but its effectiveness resonates in many quarters, Kano Pillars and Lobi Stars learnt that in a hard way.
"Rangers nearly fell to it. Our administrators need to sit down and take a cursory look at this point and learn from what happened over the weekend," Andrew advised.
Acting head of media of the League, Kasali Obanonyen said it is worrisome the rate of the abysmal performance of the clubs on the continent this season.
"The quality of Nigerian coaches is poor. They don't update their technical knowhow and they do not develop their knowledge to reflect the latest rules governing the sport. That is why the players are easily overwhelmed when they play away from home.
"The various football bodies in the country lack knowledge and orientation about the way things are run in Confederation of African Football.
"Most importantly, officiating is nearly moribund in Nigeria. Interest and integrity of the referees has been mortgaged and this has made us to produce clubs that are not qualified," he said.