SPECIAL | By Kolade Oni
Nigeria's senior national team will return to the pitch again after their surprise march to Africa Cup of Nations' success in South Africa on Saturday with a tie against Kenya's Harambee Stars at the U.J Esuene Stadium, Calabar in a Brazil 2014 World Cup qualifier.
The Eagles did not have it smooth sailing to emerge Africa's best team after momentous wins over Cote d'Ivoire, Mali and Burkina Faso. They will face the Harambee Stars this Saturday with the favourites' tag and the huge pressure to replicate their heroics in South Africa in front of eager supportive home fans. The stake is indeed higher and there won't be any margin at all for error.
PREVIOUS CLASHES AGAINST HARAMBEE STARS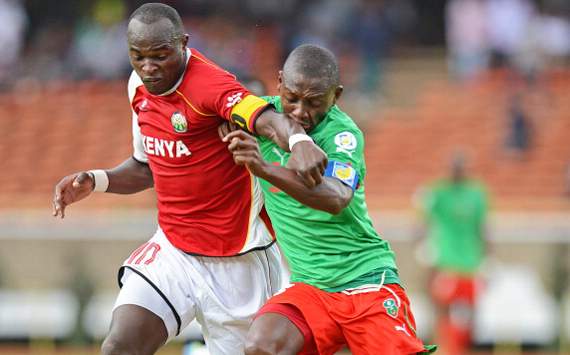 Though history favours the Eagles to come tops on Saturday with the country's senior national team yet to lose to the Kenyans after 13 clashes since 1968 till 2009, there is the need for Nigeria to thread with caution if they do not want to be shocked. In their 13 previousclashes, Nigeria have come tops in 11 of them, the remaining two drawn. Their first-ever meeting was on May 8, 1968 when the Nigerians, on the way from an Olympic Games qualifying match in Ethiopia, stopped by in Nairobi for a friendly and inflicted a 2-1 defeat on their hosts.
Another friendly in Nairobi eight years later ended 1-1, but in August 1981, Nigeria won yet another friendly in Nairobi 3-1 with goals from Henry Nwosu, Ifeanyi Onyedika and Emmanuel Osigwe. Fatai Amoo and Rashidi Yekini (of blessed memory) scored in a 3-0 defeat of the Harambee Stars in a World Cup qualifier in Nairobi in April, 1985 with the Eagles completing the rout 3-1 in Lagos two weeks later.
The last two meetings between the teams came during the 2010 FIFA World Cup qualifying series, Nigeria winning 3-0 in Abuja (with goals by Ikechukwu Uche and Obinna Nsofor) and then nicking the return 3-2 in Nairobi on the last day of the series, to earn a ticket to South Africa.
With all these successes over the East Africans, Goal.com has outlined the reasons the Harambee Stars shouldn't be taken for granted.
THE RISING PROFILE OF KENYA'S NATIONAL TEAM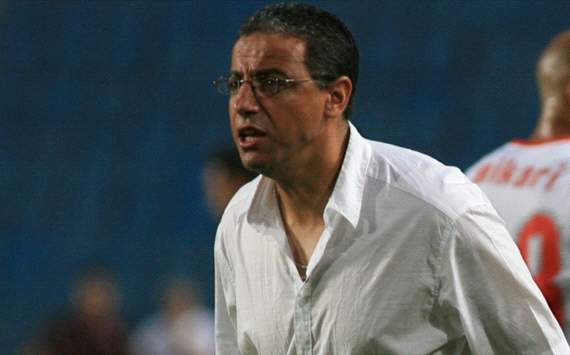 Everyone knows football is not played based on pedigree, names and the previous encounters between competing nations. It is played based on current form. The Kenyan team has evolved over the years with so much to prove this term. To show their seriousness for this tie, they fired their previous coach for poor performance and in came Adel Amrouche an Algerian-born Belgian national.
The coach has talked tough ahead of the clash and if nothing at all he should be taken seriously at least for once if we do not want to suffer surprises for our complacency.
The manner the country qualified for the group stage of the qualifiers should give keen football watchers and purists the need to have re-think on the team's chances. They had a 7-0 aggregate victory over Seychelles in the first round fixture. Though they are currently bottom of Group F after a solitary point from two matches, they need not be taken for granted at all.
KENYA'S GROWING FOREIGN LEGION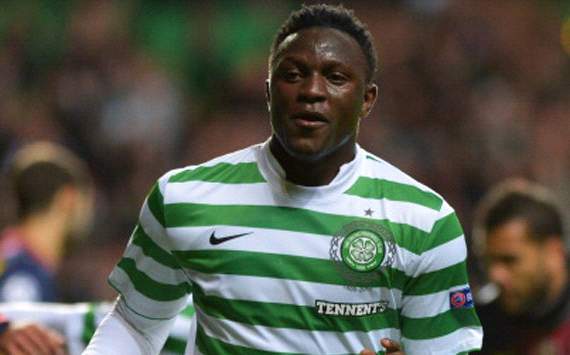 Before now, the Harambee Stars did not have many of their star players in Europe or in other parts of the globe. They only depended on home groomed players but that has changed with globalisation.
Just for this tie alone, coach Amrouche will have a pool of overseas based players which includes Celtic of Scotland dangerman Victor Wanyama and captain Dennis Oliech is a household name even in Nigeria based on the Eagles last two encounters during the race for South Africa 2010 FIFA World Cup.
Other foreign pros are David Gateri (Salt River Black Pool, South Africa), Brian Mandela (Santos, South Africa), Arnold Origi (Lillestrom, Norway), Johanna Omolo (Bierschott, Belgium), and Jamal Mohammed (Al Nasr,Oman).
Even though a tree cannot make a forest, the experience Wanyama has acquired playing in the 2012/13 UEFA Champions League with the Scottish giants and having the honour of rubbing shoulders with Barcelona and their superstars will definitely be a huge experience for the youngster against the Eagles on Saturday.
UNPREDICTABILITY OF THE MODERN GAME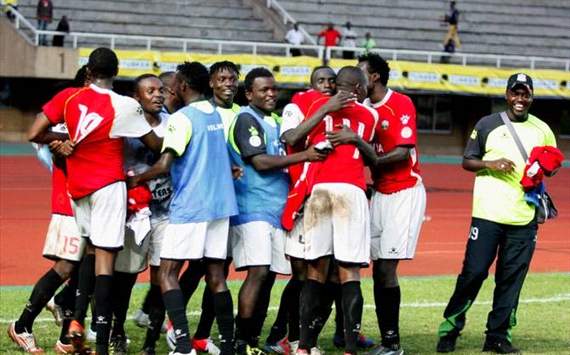 What the Harambee Stars may have going for them on Saturday to spring a surprise is the fact that a football tie cannot be decided before it is played because it is very erratic.
Just a moment of brilliance and a key decision taken by the centre referee has changed the course of games in the past and this time too, the Eagles should not be carried away by the near flawless performance against Kenya based on previous encounters. They need to work hard to get all points.
Nigerians will be watching and the whole world too will no longer sleep while watching the Eagles based on their current tag as African champions and they need to justify that appellation if they do not want their recent feats to be dismissed as sheer luck.