COMMENT
By Kingsley Kobo
The 2014 Fifa World Cup qualifications will continue next weekend with 40 African teams vying for the continent's five slots. Twelve teams have already been eliminated from the race that began in November 2011. Another 30 will be knocked out by the end of the group stage in September, leaving 10 teams for the third round of five two-legged knockout ties ending in November 2013.
The five teams to emerge from this final round will represent Africa at Brazil 2014. We are still far at this junction from seeing the writing on the wall but we can argue for a number of sides who have taken a sound leap from the starting blocks and may be able to consolidate their spoils.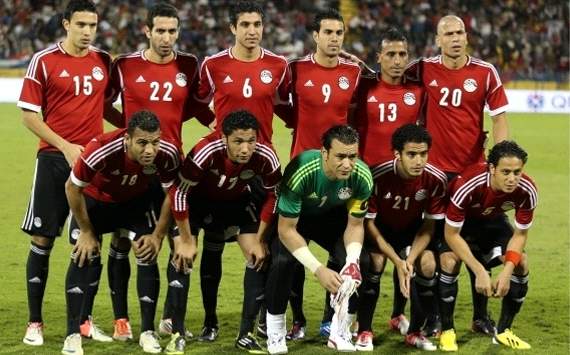 With two flawless outings and six points obtained, Egypt are leading Group G after defeating second-placed Guinea 3-2 at home in Conakry last year and bottom-placed Mozambique 2-0 in the same period. Playing at home in Alexandria on March 26, 2013, the Pharaohs are highly favoured to overcome visiting Zimbabwe, who can boast just one point from their two previous games.
Egypt's toughest challenge in the lot appears to be the Syli National. However, after bringing home a vital away win from Conakry, the seven-time African champions will likely put up a gritty showing against the West Africans during the reverse fixture to seal their top position and ensure progress to the final round while the Syli will face an uphill battle to overturn the three-point deficit between them and the North Africans.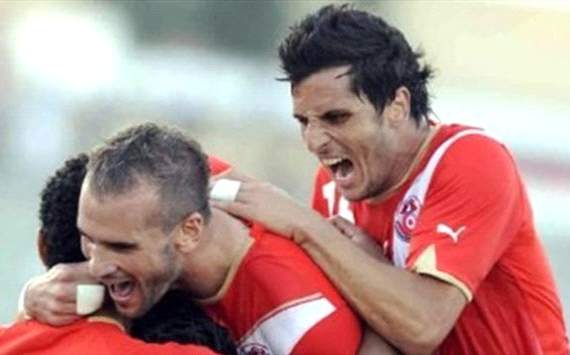 Tunisia are on top of Group B with six points from their two wins over Equatorial Guinea 3-1 and Cape Verde 2-1, however, the Eagles of Carthage's position will be determined by trials from familiar foes Sierra Leone who are second in the group with four points. Both sides are yet to meet in the 2014 World Cup qualifiers, but their recent hostilities in the qualifiers of the 2013 Africa Cup of Nations ended in two perfect draws of 0-0 and 2-2, with the Tunisians claiming an edge on away goals.
The two teams will lock horns once more in Rades near Tunis on March 23, with the hosts confident of pulling off a win to safeguard their chances for the return leg tie in Freetown. If Sierra Leone fail to hold their own against Tunisia next weekend, they may lose their second place in the event of Equatorial Guinea's wide victory over visiting Cape Verde, who are yet to record a win or draw so far.
After failing to qualify for the 2013 Africa Cup of Nations and with their home ground facing a one-year ban from Caf following match violence in Dakar, Senegal are bent on clinching a ticket to the 2014 World Cup, to appease local fans, who are now abandoning football en mass for the country's popular sport of wrestling due to frustration.
A qualification will stoke up a new momentum for football in the West African country and will likely motivate the Teranga Lions to long for their past glory. But despite leading Group J with four points, they need to overcome the two other top teams of the group Angola and Uganda, who have two points each. Hosting the Palancas Negras in the Guinean capital Conakry presents a good chance for Senegal to impose their will ahead of the reverse fixture.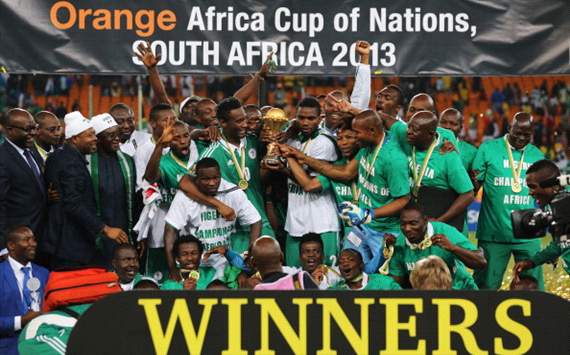 Fresh from their overwhelming performance at the 2013 Africa Cup of Nations, topped off with a third title, Nigeria would want to preserve that dynamism to keep pushing the Super Eagles to greater heights. Representing Africa at the Fifa Confederation Cup in Brazil and not returning for the World Cup would appear futile in their pursuit.
Stephen Keshi will likely build on the team's leading four points while playing host to bottom-placed Kenya on March 23. Namibia, who are second in Group F with three points, have been beaten by Nigeria 1-0 and may not be a big threat during their next confrontation. However, the Super Eagles are no longer the fallen and fearless giants. They are now Africa's champions, thus any team coming across their way will come on with belts well buckled.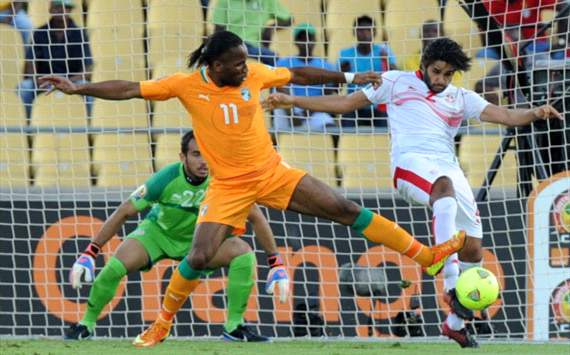 Cote D'Ivoire will play their next two games against Gambia home and away, with the Elephants favoured to carry off both fixtures, which will strengthen their position atop Group C, where Tanzania, second with three points and Morocco, third with two points, will face-off against each other as well in a two-legged tie assumed to be a tougher pairing that the Cote D'Ivoire-Gambia encounters.
With Didier Drogba claiming that the 2014 Fifa World Cup will be his last international assignment, he is likely to drive the outfit as much as possible to scramble their ticket like he helped the side qualify for their first World Cup in 2006.