Ed Dove




Analysis




Follow on
When the Caf 2014 Fifa World Cup Brazil qualification series resume on the 23rd of March, the mood in Group F will have changed notably since the last round of matches in early June, 2012. Back then, Nigeria were merely a fallen powerhouse, a side enjoying evolution under Stephen Keshi, and labouring to a late, uncertain 1-0 win over Namibia, and an uncomfortable 1-1 draw with Malawi in Blantyre.
Now, they are the African champions, conquering heroes keen to return to the international high table as the finest the continent has to offer. The sensible money says they will make it, not only has Keshi crafted a talented and effective young unit, he has imbued his Super Eagles with unity and togetherness. Far from swaggering prima donnas, the Big Boss's elect have both the desire and the ability to continue the Super Eagles' fine tradition of World Cup qualification.
It's fair to say that their group is encouraging, if not favourable; far greater hurdles than Malawi and Namibia lay in the darkened corners of the draw, and Naija were fortunate to escape in a pool among teams who have never sniffed World Cup qualification, and aren't likely to be doing so anytime soon.
Keshi and Co. are unlikely to be quaking in their boots, particularly when rivals like Cameroon and Ghana have been handed unenviable trips to Togo and Zambia respectively.
However, despite currently sitting bottom of the group with 1 point from a possible 6, and with little convincing pedigree of qualification to major tournaments themselves, I believe this current Kenya outfit (the fourth team in the group) deserve more attention and respect than our other opponents.
The team possess a tight-knit squad of predominantly domestic-based players, plying their trade in Kenya's admired Tusker Premier League. Ethiopia, at the recent Cup of Nations, and to a lesser extent our own Super Eagles, demonstrated the merits of a national side plucked, with great consideration, from the local leagues. These qualities are also to be seen with Kenya, where domestic giants like Tusker, Gor Mahia, and Mathare United are well represented in the squad.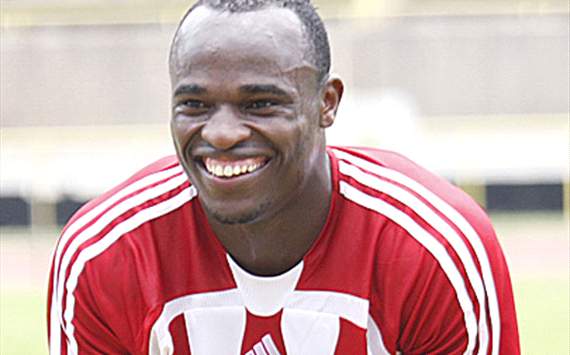 Dennis Oliech
The side also possess their own talismanic forward. Dennis Oliech has forged his career in France, where stints at Auxerre, Nantes, and currently Corsican side Ajaccio have made him a recognisable, if not prolific, figure for French football fans.
It is with the national side, however, where the Luo forward has garnered the plaudits; a symbol for the Kenyan people, it was his goal that secured the Harambee Stars' qualification for the 2004 Afcon.
However, beyond the inspiring forward displays of Oliech, and the resolute crucible of domestic-based talent, it is two brothers that truly have the capacity to trouble Stephen Keshi's unbeaten start to the qualifying campaign.
McDonald Mariga and Victor Wanyama have both seen their careers revolve around the Champions League; the former made history in March 2010 when, representing Internazionale, he became the first Kenyan to feature in UEFA's premier competition. Similarly, his younger brother Victor truly emerged into the public psyche with his dominant displays for Scottish side Celtic against Barcelona.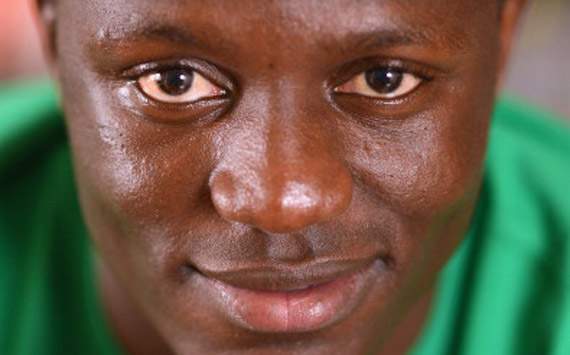 Victor Wanyama
Few in attendance or watching at home are ever likely to forget Wanyama's displays, particularly as he opened the scoring in the Hoops' famous victory against Xavi, Iniesta and the gang at Celtic Park. This earned the tenacious defensive midfielder the honour of being the first Kenyan to score in the Champions League; the two boys have doubtless made their parents very proud.
Indeed, the brothers come from a family of excellent sporting pedigree; father Noah Wanyama was a sprightly winger for the national team, while a third brother, Thomas, is currently on the fringes of the Harambee Stars squad.
So what do the brothers offer the national side, and how can they be in a position to trouble the likes of John Obi Mikel, Sunday Mba, and Ogenyi Onazi in an inevitably crucial midfield battle?
Initially, their imposing physical power is not to be ignored, both are 6 foot 2, and neither would think twice about squaring up to go toe-to-toe with Mikel. Mariga can also contribute as a deep lying playmaker, and has a subtle technical side to his game beyond sheer physicality—this has caught the eye of youthful Inter boss Andrea Stramaccioni, and once saw a move to Manchester City only fall apart after a work permit application was delayed.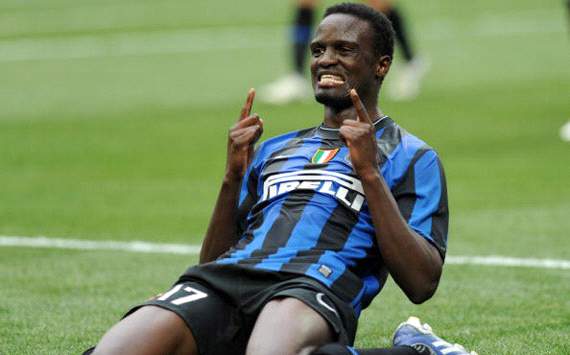 Macdonald Mariga
For all his qualities, however, it is likely to be Wanyama that receives the most attention from Keshi. It is remarkable that, having been plucked from the obscurity of southern Antwerp by Celtic last term, the midfielder is already in a position to be making such influential contributions against opposition as revered and as refined as Barcelona.
Having been purchased for less than a million pounds, the midfielder has made noises about leaving Celtic when his contract expires, if not before. His strength, tenacity, sure running, and energy could see the 21-year old grace any of Europe's top leagues. In the meantime, his focus will be on both the Scots' second leg Champions League crunch match against Juventus, and beyond that, the World Cup double header with Nigeria.
With talent of the calibre of Mariga and Wanyama in their ranks, Kenya will require Keshi's collective to prove that the title of 'African Champions' fits.