COMMENT
By Ed Dove
The cagey opening games of the 2013 Africa Cup of Nations and the conservative football on show, have led to some complaining of deterioration in the continent's game. 'Where did African football go wrong?' is the popular cry. In light of these observations and criticisms, I would try to explore whether progress has been made, and identify areas of hope and optimism.
To begin this discussion, I insert two caveats into the debate, two clauses that have been ignored by many of those attempting to assess the perceived decline of the African game.
Initially, I argue that it's rarely useful to make sweeping generalisations about the continent's game, about the progress or otherwise of Africa's football as a whole. Some nations prosper and others decline, that's the way it has always been. Just because Hungary fell away after the Magical Magyars generation, it's not to say that all of European football went downhill. One disappointment doesn't mean an overall deterioration.
Also, it's not always fruitful to seek overall reasons and excuses for a perceived decline or otherwise. Africa, with its many nuances, its many characters, its many conditions, rarely produces a 'one-size-fits-all' case—Richard Dowden, the head of the Royal Africa Society, once suggested that apart from a continental-wide love of dancing, there is little that unites those from the Mediterranean to Mombasa, or from Cairo to the Cape.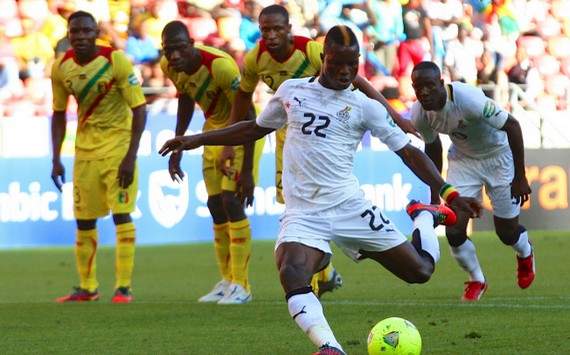 Often, the opposite is in fact true—a factor that holds back the progress of one national team, or nation's football, may actually cause another to flourish. Rory Smith, writing in The Times last week, suggested that the isolation of South African football in the last twenty years has held it back and prevented its young players from progressing and developing—leading to stagnation in the country. Compare that to Angola or Congo however, with their competitive local leagues, or Ethiopia-where 20 of the current national squad play in the domestic championship-and it's hard to suggest that a dependency on a dominant local league holds a team back. It certainly didn't look that way as the 10 men of the Black Lions fought back to secure a point against Zambia.
My second key caveat, is that it's problematic to simply quantify the continent's progress; that is to say, it's crucial to clarify exactly what constitutes the progress or decline of 'Africa's football'.
If it is the performances of national sides, then it's hard to talk of complete disappointment—Ghana were, unforgettably, within a handball away from the World Cup semi final in 2010—whilst with the continent only having five qualifiers for the last tournament (along with hosts South Africa, who wouldn't have qualified based on quality alone) it is a fairly small sample size of teams to judge, and a fairly brief, intense period to judge the progress or otherwise of an entire continent.
If you are quantifying the progress of a continent's football on the talent produced, then again, it's hard to talk of a failure. English football's two dramatic triumphs of the last 12 months were built on African foundations, with both Manchester City and Chelsea forging their success on a talent from the continent-Yaya Toure and Didier Drogba being the catalysts and standout performers in both side's triumphs.
So, where does the game open itself to criticism? Well, one could argue that specific cases haven't improved as hoped over the last decade. Cameroon and Nigeria are the two key examples that spring to mind, after glorious, vivid successes in the 1990s, the last decade proved much leaner for two of West Africa's powerhouses.
| | |
| --- | --- |
| "English football's two dramatic triumphs of the last 12 months were built on African foundations - Yaya Toure and Didier Drogba." | |
I often wonder how history will regard the Cameroonian national footballing cycle of the last 10 years. Despite being blessed with Samuel Eto'o—arguably the continent's finest ever player—and a supporting case including the likes of Assou-Ekotto, Bassong, Matip, N'Koulou, Kameni, Song, Makoun, Emana, Webo, the nation has been horrifically underwhelming, its population praying that failure to qualify for successive Afcons is the nadir of what should have been another golden era.
I think complacency, managerial upheaval (nine bosses in the last eight years), and a lack of team cohesion are perhaps the key factors in this failure. Football in Nigeria retains such a political value still-as it does in so many of the continent's nations-that the game is rarely played outside of this spectre, with coaches keen to prove a point, nepotism and favouritism accused in equal measure, and very little in the way of long-term planning.
Crucially, I argue that whilst the teams at the top—the continent's giants—are still facing many of the same internal strife they always have done, they are also facing an increased challenge from the rest of the continent. As a whole, an improvement in Africa's less exalted sides, those previously considered minnows, the Nigers, the Burkina Fasos, the Cape Verdes of this world—are posing the bigger teams more and more consternation; Angola and Togo even managed to qualify for a World Cup.
Egypt, admittedly arriving at the sooty embers of their glorious cycle, were bested by the Central African Republic, for goodness sake, an outcome that would have been unthinkable some years ago. It's a reality the giants need to face up to.
I believe there are two key reasons why these nations are improving, although as stated above, there are differences, contradictions and paradoxes between examples. Firstly, the increased globalisation of football is drawing African players more frequently to the emerging markets—the Middle East and China—as well as other obscure outposts of the sport's globe. This expansion is perhaps diversifying the options and the approaches available for teams, improving their professionalism, and broadening the club experience available to international selectors.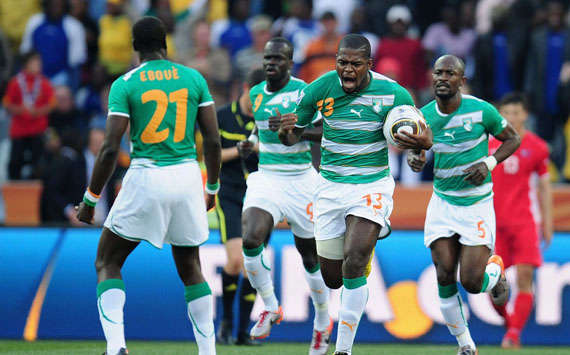 Secondly, and much more crucially, the updating of FIFA's nationality laws, and an increasing trend among international coaches of drawing their players from their nation's diaspora, are also improving the talent basins available to smaller nations. African nations can now enlist players previously capped at U21 level for European or other nations, and many are reaping the rewards, now able to involve players with a genuinely excellent grounding and education in the game.
Serge Gakpé and Alaixys Romao, both former French youth team talents, are currently bolstering Togo's attacking options, while the likes of Youssouf Mulumbu, Parfait Mandanda, and Landry Mulemo are enforcing the DR Congo despite having previously represented European youth sides.
The same is true of Africa's upper-middle class; Algeria's squad of the last 3 years has been riddled with players who were educated in France, several of whom had represented the nation's youth sides. Morocco's current squad features Oussama Assaidi, who chose the Atlas Lions after having represented Holland, whilst Younés Belhanda, so admired across Europe, was once in France's U20 team.
The conservative football may not be as appealing as the dramatic, gung-ho, naïve stuff the continent has produced in the past, but to attribute this to a declining quality of Africa's football is misleading. Perhaps a regression to the mean is a more appropriate way of analysing the trends, or perhaps Africa's traditional giants will adapt and develop to the challenges of the new blood, the snapping minnows, and rise once again to provide the international challenge many are hoping for.