Another day, another series of meaningless contributions to social network Twitter from our favourite
Premier League
stars.
This edition features plenty of build-up to Tottenham's clash with QPR - or the Andre Villas-Boas v Redknapp mega battle, as it should be known - though, of course, the likes of Noel Hunt and Wilfried Zaha are focused on more pressing matters.
Inane fun or a worrying lack of self awareness? You decide in Friday's
Word on the Tweet...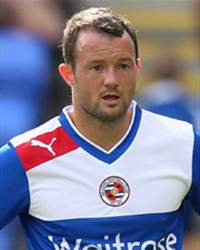 "Head in is the bin after that last session I fell like giving up all together #Cod"
Reading
striker
Noel Hunt
is having real trouble with the latest war-themed computer game.
You weren't there, man.
"It amazes me that so many people hate me on here but still follow me to see what Im up to. Is your life that bad you follow someone you hate"
Error-prone
Sunderland
defender
Titus Bramble
lashes out at his 'haters'.
You tell 'em, Titus.
"Great accolade for Andre Villas-Boas. December manager of the month. Answering the doubters. Adds spice to tomorrow's game. Harry v AVB"
Former
Tottenham
star
Gary Lineker
is excited about the prospect of
Andre Villas-Boas
proving
Harry Redknapp
wrong over his recent "dope" jibes.
"Another important London derby match for us tomorrow. We've got to keep the winning run going #sorryharry"
Another man looking forward to
Spurs
' meeting with
QPR
is
Gareth Bale
. The Welshman seems somewhat reluctant to inflict defeat on his former boss, though.
"Going to the toilet on a moving coach #stress"
Crystal Palace
attacker
Wilfried Zaha
shows us that the jetset lifestyle of a professional footballer is not always glamourous.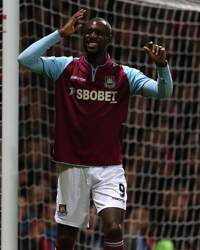 "I'm late this morning, FML! That's a massive fine for me. Not a happy bunny."
Carlton Cole
is preparing to have the book thrown at him by notoriously strict
West Ham
manager
Sam Allardyce
.
"Dad and daughter were out to see Peter Pan at the Opera House in Manchester. @DavidHasselhoff let the crew know, the show was brilliant!"
Manchester City
captain
Vincent Kompany
is in decidedly less angry company, however, having taken his daughter to see
David Hasselhoff
's latest panto offering.
"Not hearing so well. Thinking of getting my ears waxed. Should keep us well supplied with candles for a couple of years."
And here's
Lineker
to round things off in rather disgusting fashion.
Thanks Gary.